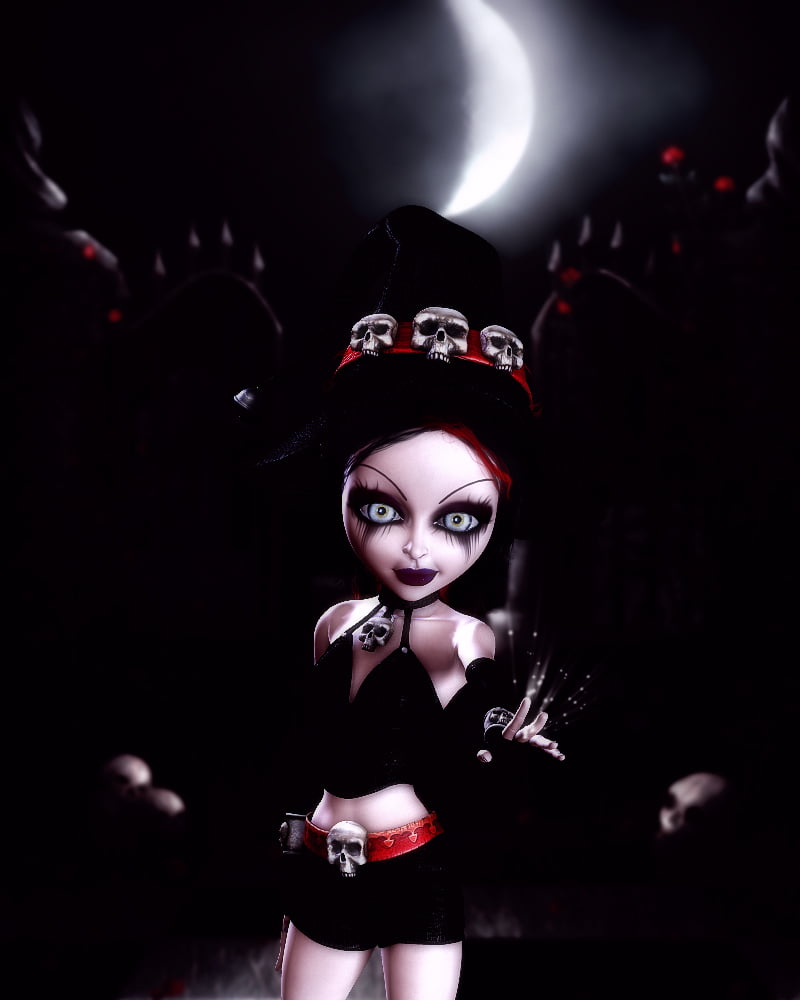 An adorable, but witchy little character and custom morph for Mavka with beautiful original makeups!
Whats Included:
– 1 INJ MAT Pose
– 1 REM MAT Pose
– 1 Default Body MAT Pose
– 8 Eye MAT Poses
– 8 MAT Poses to apply Makeups
– 4 Nail MAT Poses
TEXTURES:
1 Default Texture Map for Body
8 Eye Maps
8 Head Maps
4 Nail Maps
1 Lash Trans
1 Eye Reflect
1 Teeth Gum Map
Bump Maps for Body, Eyes, Head
Specular Maps for Body, Head
3 Custom Backgrounds to match!
Black Magic for Mavka should work in DS, but in some cases you may need to adjust surface settings in DS due to how Poser and DS handle surfaces.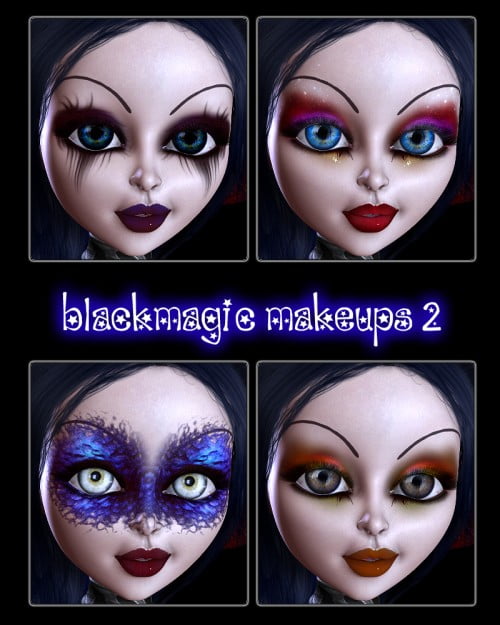 ---