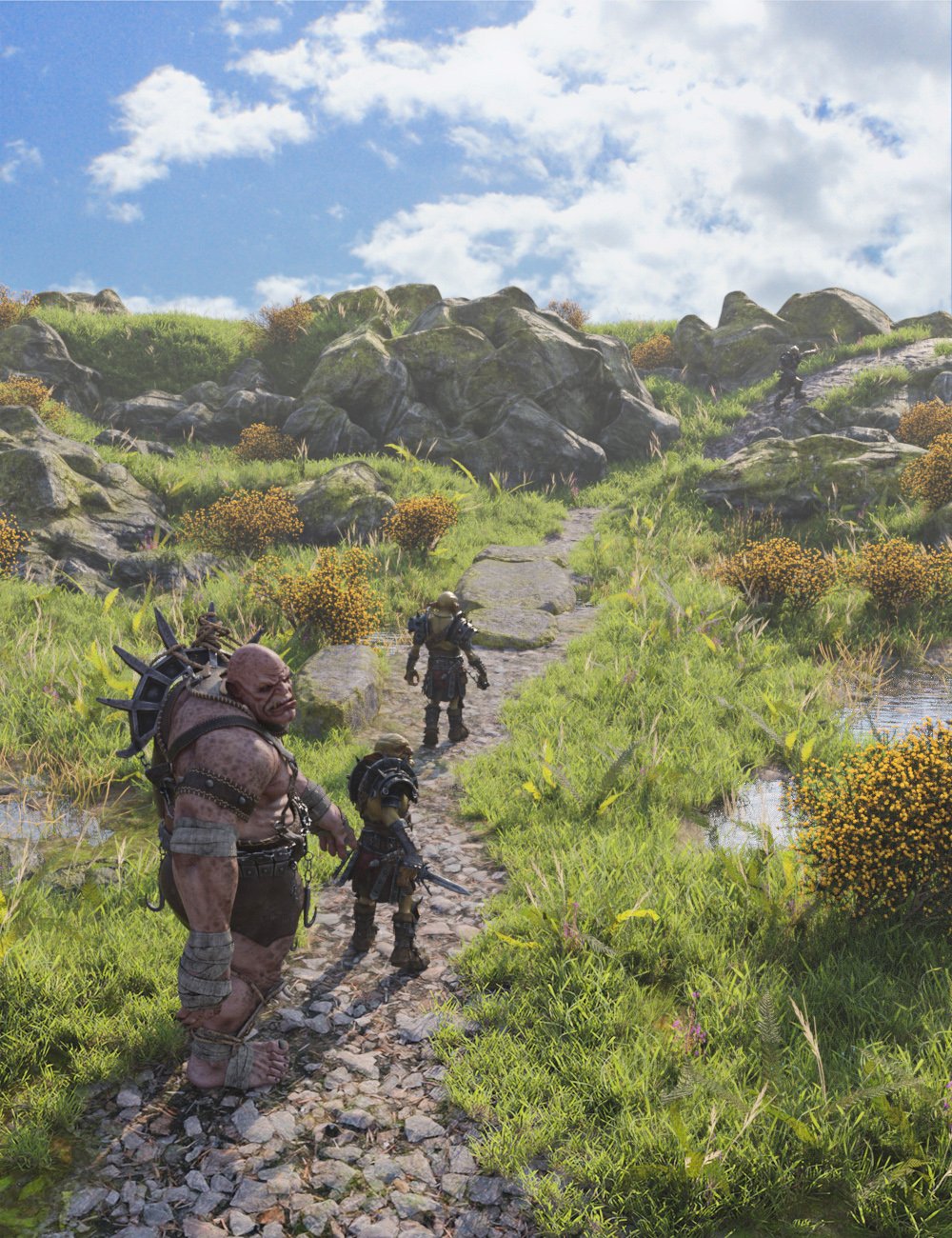 Who or what will meander along the path to somewhere?
This detailed scene is waiting for your characters to start their journey.
This environment is populated with a rock bridge, grasses, flowers, reeds, gorse bushes, and rocks.
It includes 2 render and lighting presets for evening and misty day atmosphere settings.
Optimized for Daz Studio and Iray.
A Path to Somewhere: (.DUF)
Presets:
Path Somewhere
Gorse Bushes
Props:
Camera Group
Base
Gorse Bush 01
Gorse Bush 02
Gorse Bush 03
Gorse Bush 04
Bridge
Grass Back
Grasses Ferns
Reeds
Tall Grass Flowers Back
Tall Grass Flowers
Materials:
Base
Bridge
Gorse Bush
Grass Back
Grasses Ferns
Reeds
Tall Grass Flowers Back
Tall Grass Flowers
Render and Lighting Presets:
Evening Light
Misty Day
Textures Include:
84 Base Color, Displacement, Normal, Roughness, Transparency (97 x 163 to 8192 x 8192)
Texture Templates available through the Product Library
Daz Studio Iray Material Presets (.DUF)
---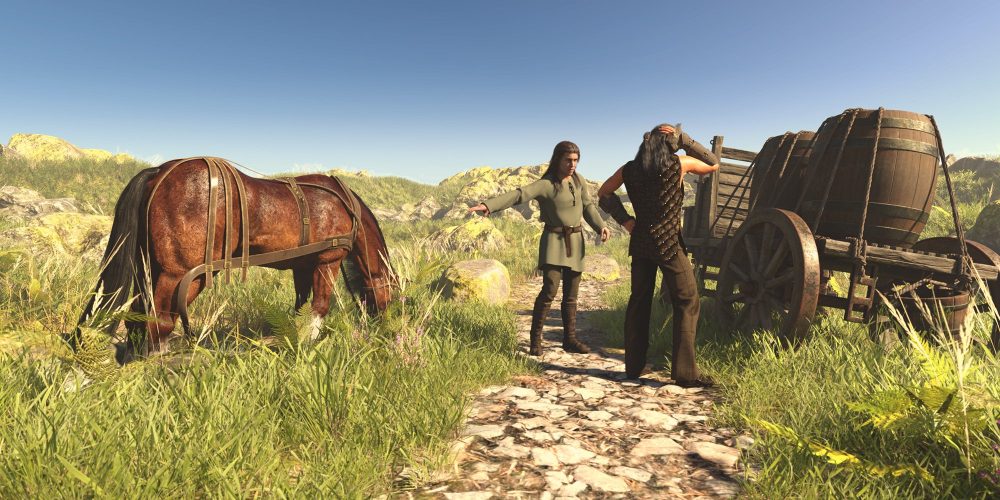 Download from QtyFiles Service
---