AB Ubume HD for Genesis 8.1 Female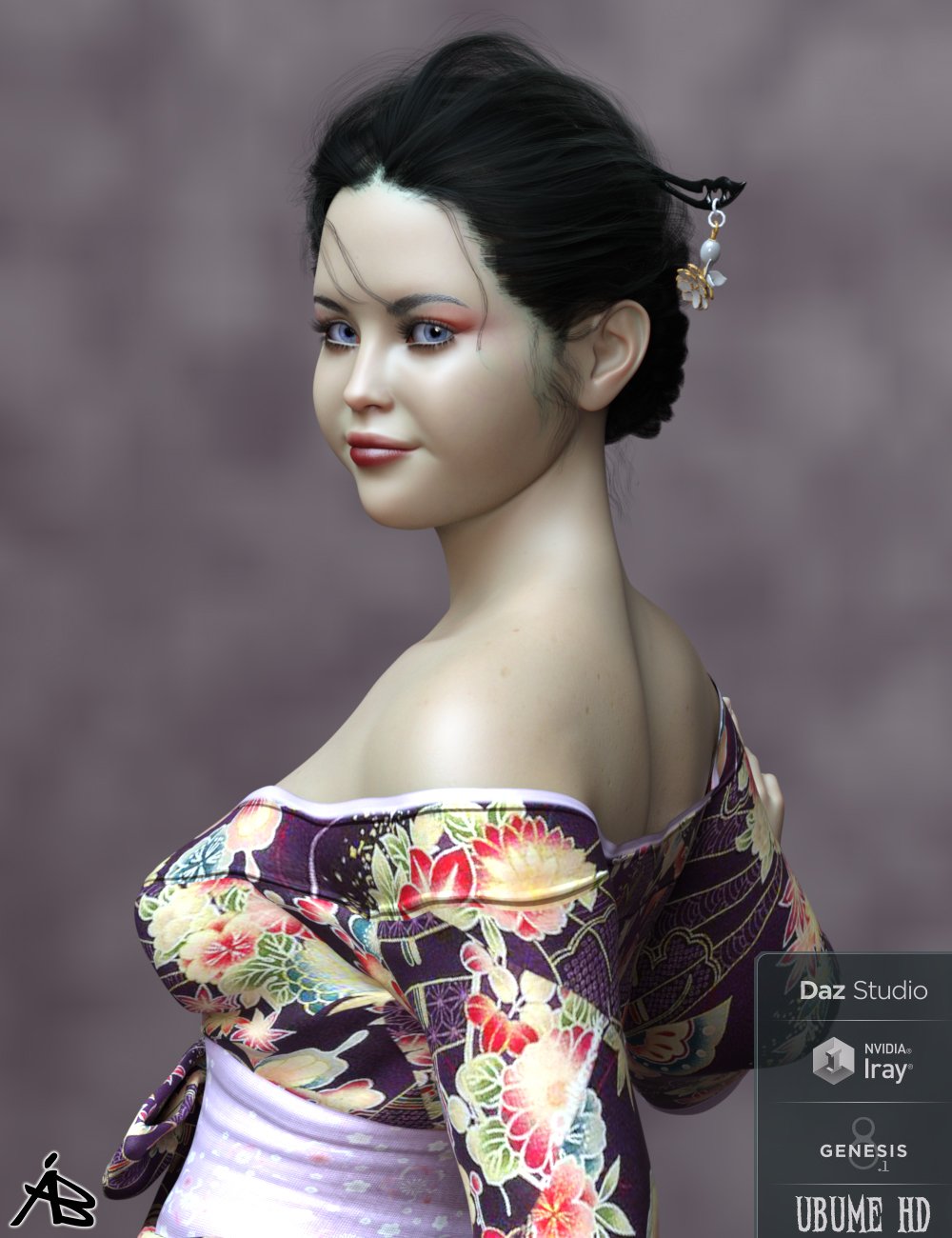 Ubume is a fully original HD horror character for Genesis 8.1 Female.
In Ancient Japan, Ubume is the spirit of a pregnant woman who died during childbirth and got buried, usually after an attempt to free her from the fetus through surgery.
Her body and head morphs are independent of other morphing packages and can be used without additional products.
The set includes the base character morph, a hand-sculpted, highly detailed skin, teeth, fingernails, irises, nipples and a Caesarean Section from a real surgery picture.
This versatile character has also hand-sculpted necro morphs including claws, fangs, and jaws, as well as devilish irises and tongue.
An additional LIE ghostly image for the character Geoshell has been added as a body decal so that it can be used without material distortion on all the character's skin variants.
The image is a restored Japanese picture of a woman in traditional clothes from the late 19th Century.
The character comes with 3 skin color variants, 6 eye colors, 5 necro eye colors along with 3 emission tints, LIE blood effect for the body and the face for the Geoshell, LIE Make-up (normal and necro).
She also has separate necro MATS for the mouth along with an additional LIE enhancing the hand-sculpted HD demon tongue.
6 Hierarchical Materials (3 for base skin and 3 for Caesarean Section skin) + Genitalia are also included for faultless MATS.
Note: Materials are Iray only.
AB Ubume HD for Genesis 8.1 Female (.DUF)
AB Ubume HD
AB Ubume Base HD Full INJ/REM
AB Ubume Base HD Skin Details INJ/REM
AB Ubume Base HD Caesarean Section INJ/REM
AB Ubume Base HD Cellulitis INJ/REM
AB Ubume Base HD Fingernails INJ/REM
AB Ubume Base HD Claws INJ/REM
AB Ubume Base HD Claw Details INJ/REM
AB Ubume Base HD Anatomical Elements INJ/REM
AB Ubume Base HD Fangs INJ/REM
AB Ubume Base HD Irises INJ/REM
AB Ubume Base HD Necro Eyes INJ/REM
AB Ubume Base HD Necro Jaws INJ/REM
AB Ubume Base HD Necro Tongue INJ/REM
AB Ubume Base HD Nipples INJ/REM
Materials Options Include
Full MAT
03 Skin Color Variants (Base, Pale, Necro)
03 Caesarean Color Variants (Base, Pale, Necro)
Eyelashes MAT
06 Eye Colors
05 Necro Eye Colors
03 Emission Effects (Cold, Neutral, Warm)
Ghost LIE + LIE Necro effect (for the Geoshell)
01 LIE Necro Make-up
08 LIE Make-ups (2 Eyelines, 2 Lip Colors: Red, Grey, 4 Eyeshadows: 2 Red, 2 Grey)
02 Mouth and Teeth MATS (Normal and Necro)
03 Hierarchical MATS Normal Skin + Anatomical Elements (Base, Pale, Necro)
03 Hierarchical MATS Caesarean Section Skin + Anatomical Elements (Base, Pale, Necro)
Textures Include
109 Textures, Bump, Specular, Normal, Opacity, Flake from (2048×2048 to 4096×4096)
Daz Studio Iray Material Presets (.DUF)
---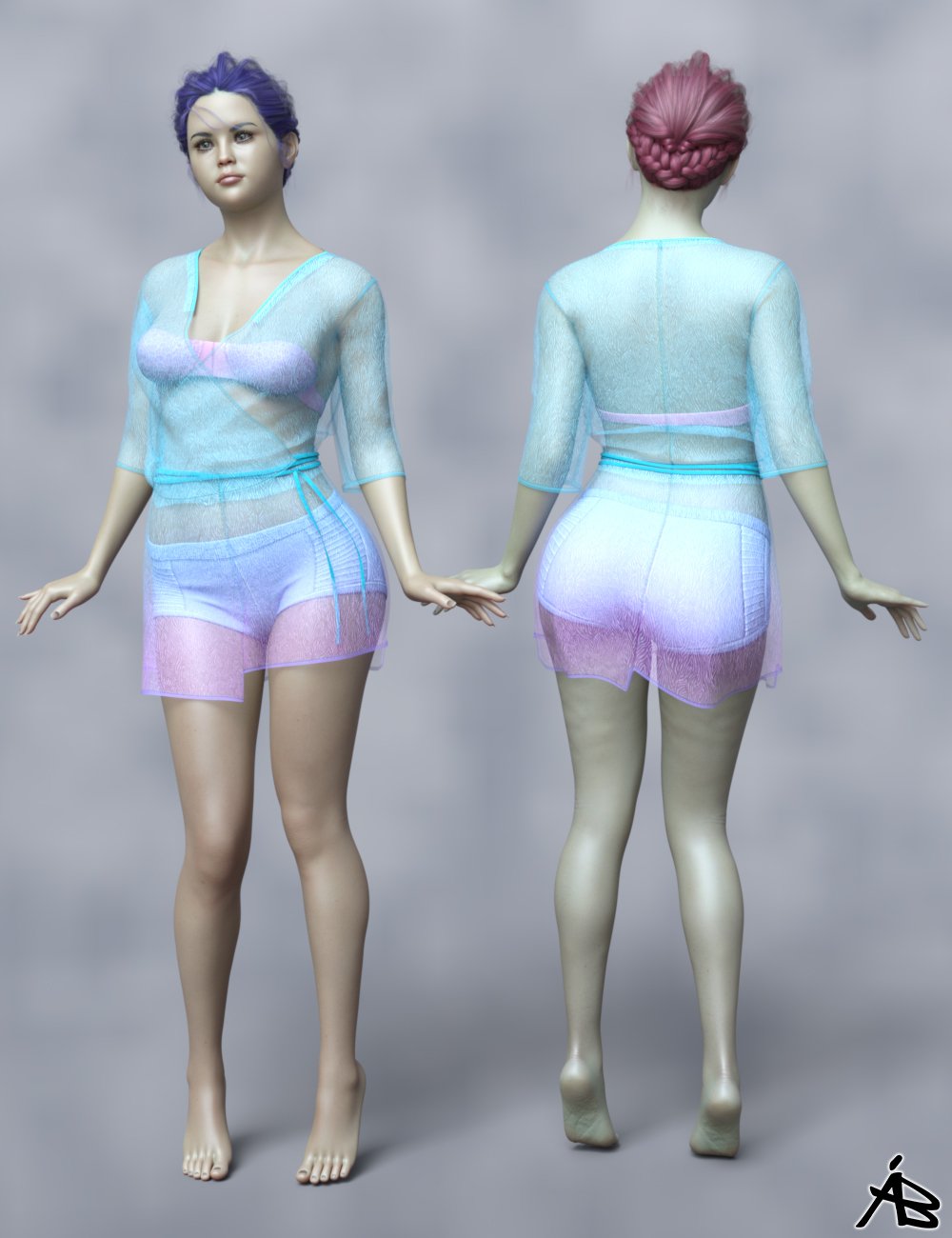 Download from QtyFiles Service
---