Acoustic Guitar Set for Poser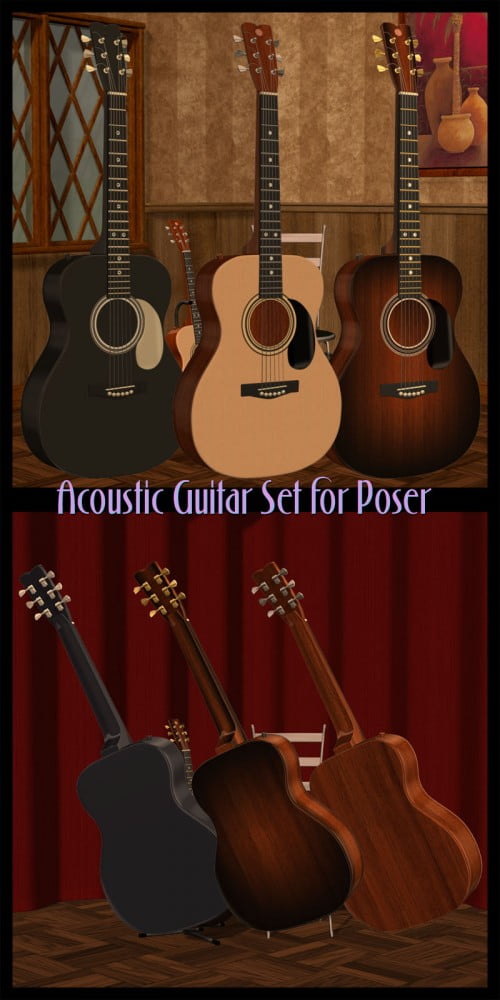 The Acoustic Guitar Set comes with nine Poser ready props in PP2 format that?provides you with a complete guitar playing environment for your Poser scenes.?You get a very authentic, highly detailed Acoustic guitar model with three
beautiful texture variations, a guitar stand prop and a guitar pick. You also get a very detailed (cafe-like) room prop that includes a stylish chair and wall picture and the set also includes a curtain prop that gives you a different
(stage-like) environment.
The Acoustic Guitar Set also comes with two hand poses for the pick hand?and the chord fingering hand as well as two seated guitar playing poses – one?for M4 and another for V4 to get you started on setting up your scene.
Two PZ3 scene files are also provided to quickly load the room and props with?a default lighting scheme. The first features the room with all of the props?loaded and the second PZ3 file adds the curtain creating a different setting.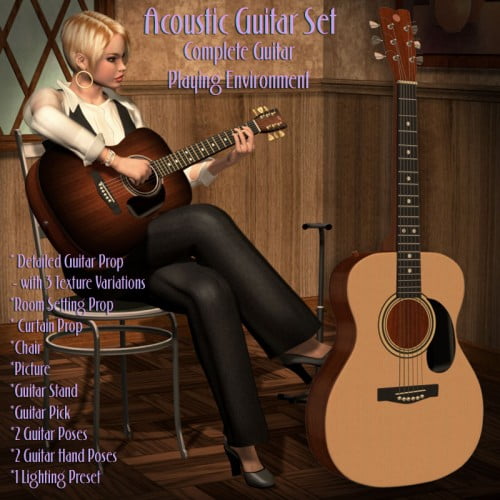 ---