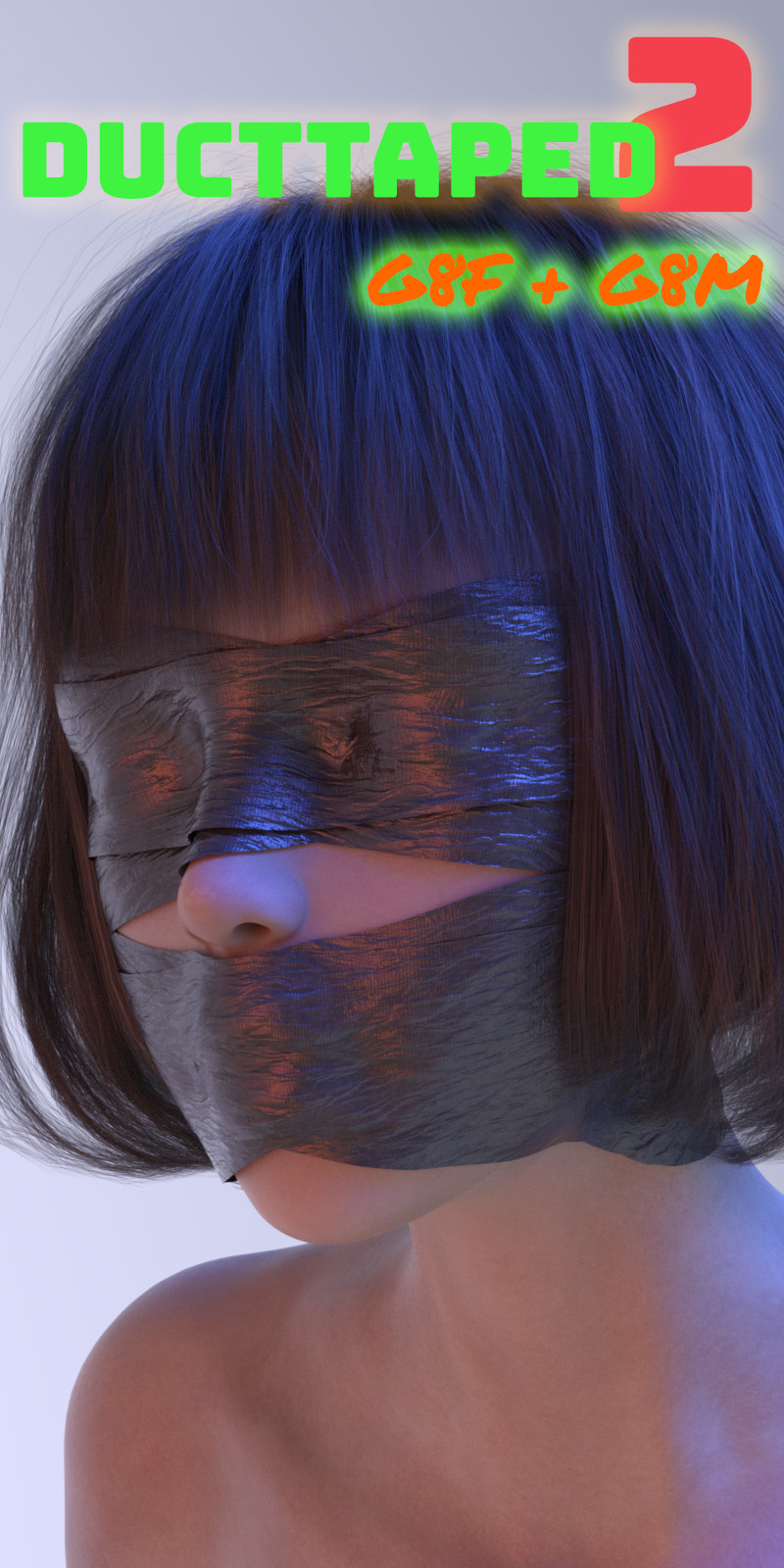 ---
Ducttaped 2
Duct tape on eyes and mouth for G8M+G8F.
Duct tapes on eyes or mouth saved as wearable presets for G8M/G8F, with 8 material presets.
Use "surface selection tool" to select part of the tape, click shader presets in "Materials" folder
to change material.
Ear Adjusting morphs will automatically load when clicking wearable presets.
Morphs for G8M/G8F are under "Rigging – DuctTapeAdj" in the Parameter panel.
When using both duct tape for eyes and mouth, both morphs will be loaded.
Manually tweaking the l/rEarAdj to lower the value is necessary.
To totally remove morphs for ears, click G8F/G8MMorphRem in "Remove" folder.
Morphs for duct tapes are under "Rigging" in the Parameters panel to adjust the shape of the tapes.
Eyelashes need to be removed when using tapes on eyes.
---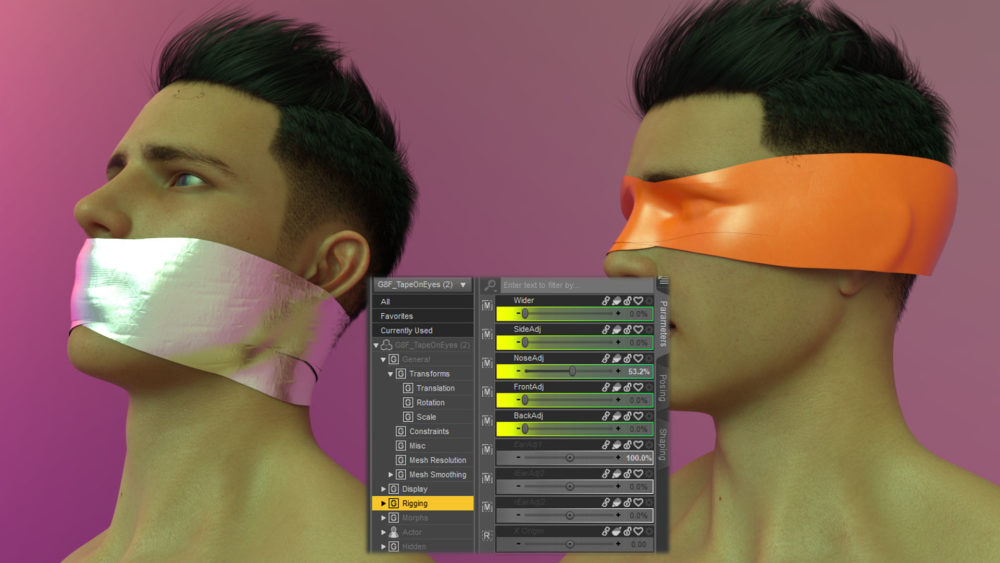 ---