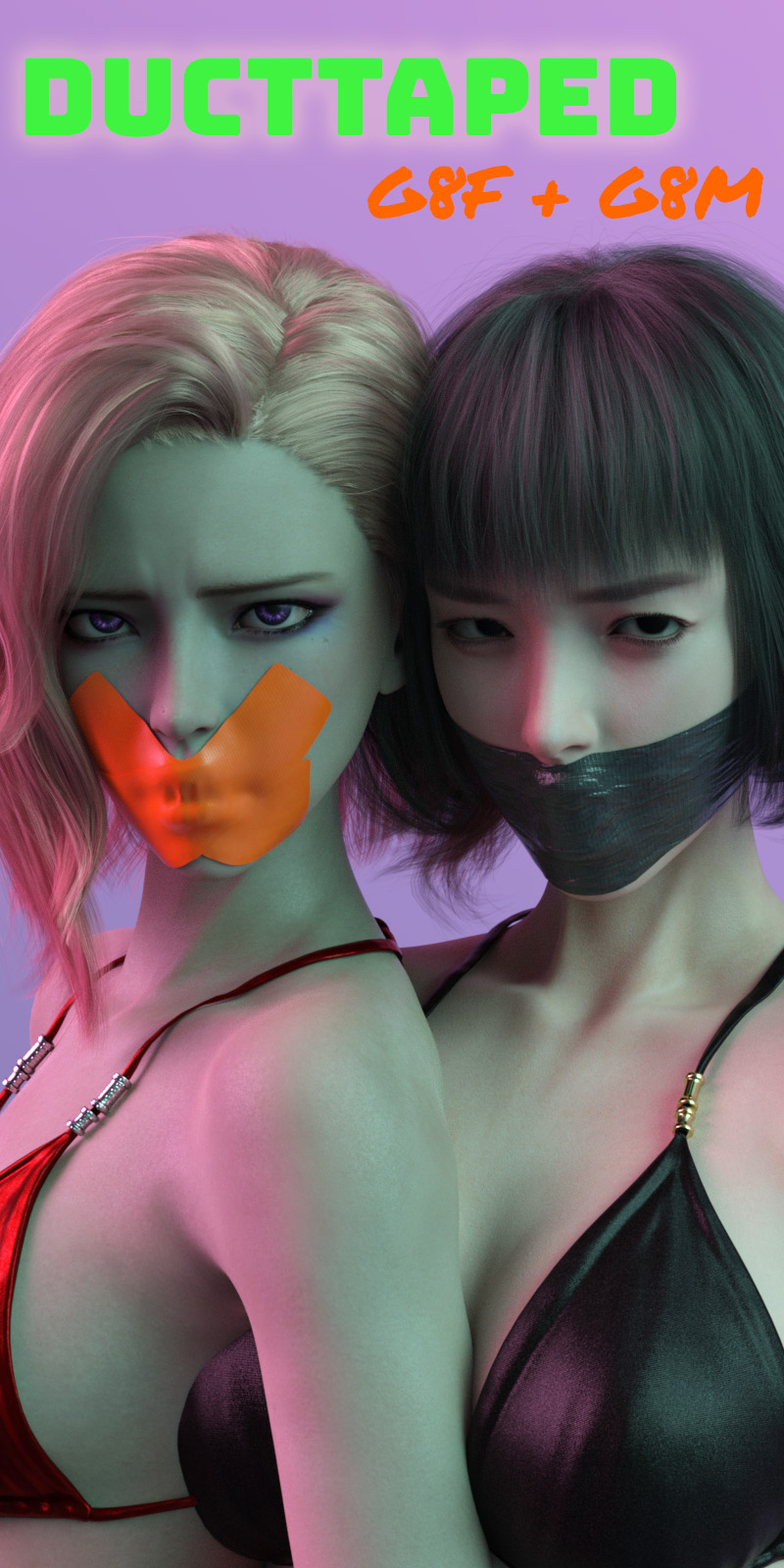 ---
Ducttaped
2 types of duct tapes as wearable presets for G8M/G8F, with 5 material presets.
Use "surface selection tool" to select part of the tape, click shader presets in "Materials" folder
to change color.
Type 1 includes 2 morphs under "Parameters – Rigging", to slightly change the shape of the tape.
The tapes are "weighted" wearable presets for figures, so when the mouth is in open pose, the tape will follow.
If a more smooth effect is needed, add " smooth modifier" or use "convert to subD",
in the "Scene" panel, "Edit – Geometry".
---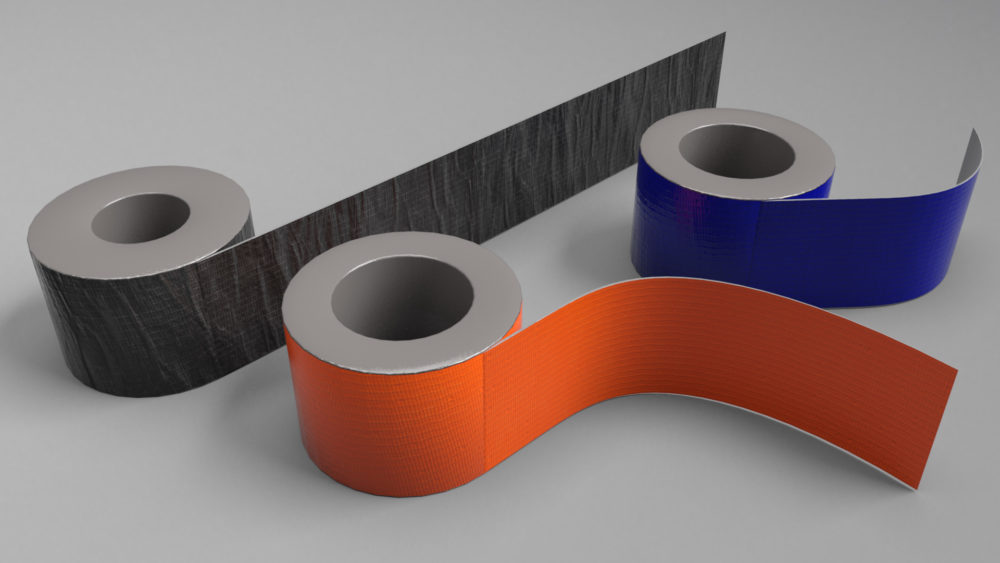 ---