AER Future Firearms: Energy Weapons for the Genesis 8 Female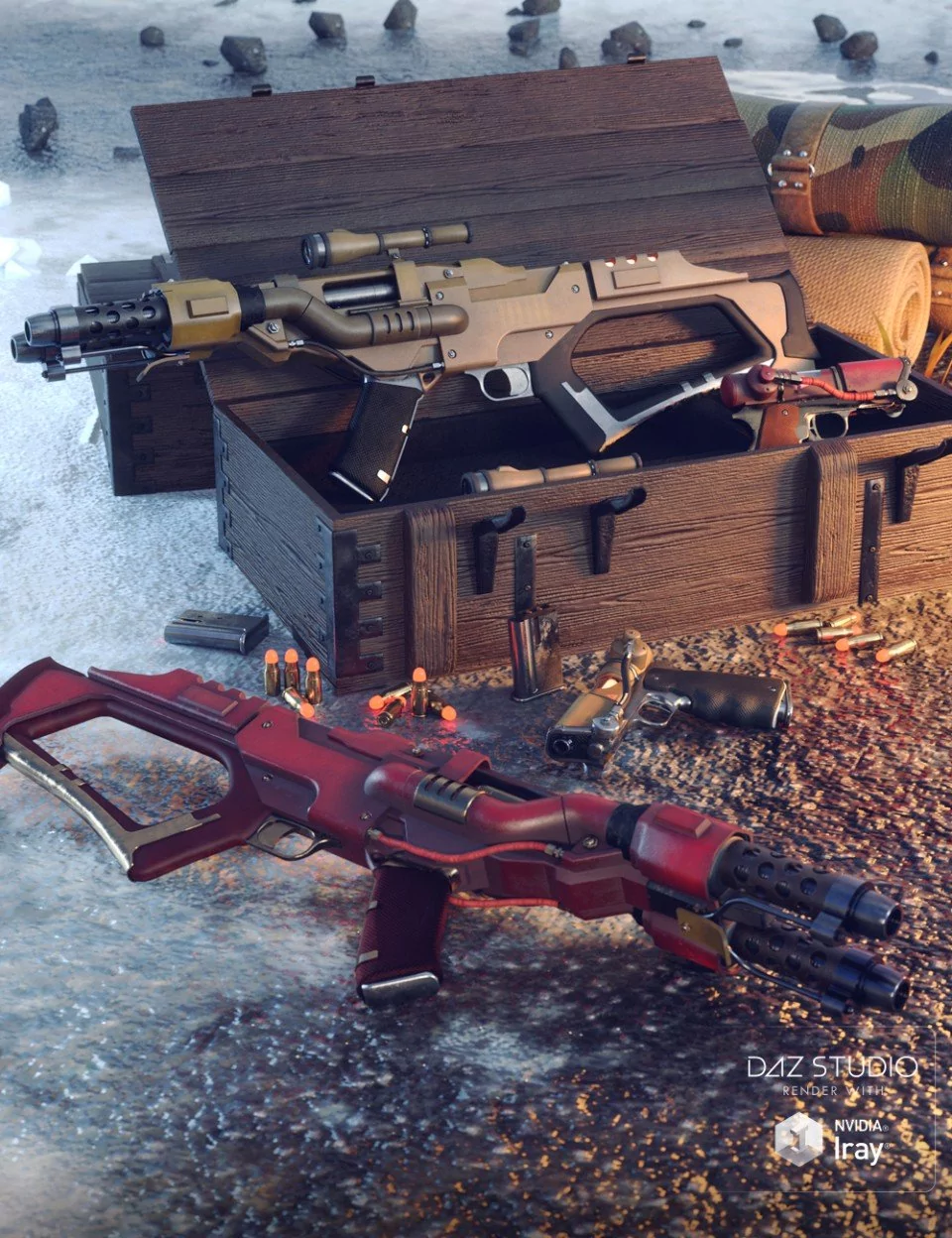 ---
Equip your favorite Genesis 8 girl with some serious future firepower! This pair of highly detailed energy weapons will have her dominating the galaxy in no time at all.
Choose between a powerful plasma pistol, with a sizzling, glowing power core, or the intimidating double-barrel energy rifle, which can punch through steel as easily as a hot knife through butter.
Includes weapons, energy bullet props, magazines, scope, alternative textures, energy blasts, and poses so you can render right away. Props like magazines and the scope are separate wearable props so that you can choose to leave them off, use them as environment props, or demonstrating scenes like reloading or battle prep. The energy beams have 8 different emissive settings and are bright enough to provide moody lighting. There are two magazine types so you can choose to have your firearms powered by futuristic battery packs or if launch energized bullets. As an extra bonus, an alternative skin turns the energy bullets into regular bullets.
Get AER Future Firearms: Energy Weapons for your Sci-fi, space fight, cyberpunk and high tech scenes!
Note: This set uses Iray material presets. It is not designed for 3Delight, though experienced users will be able to confuse the texture maps outside of the Iray shader if they so wish.
---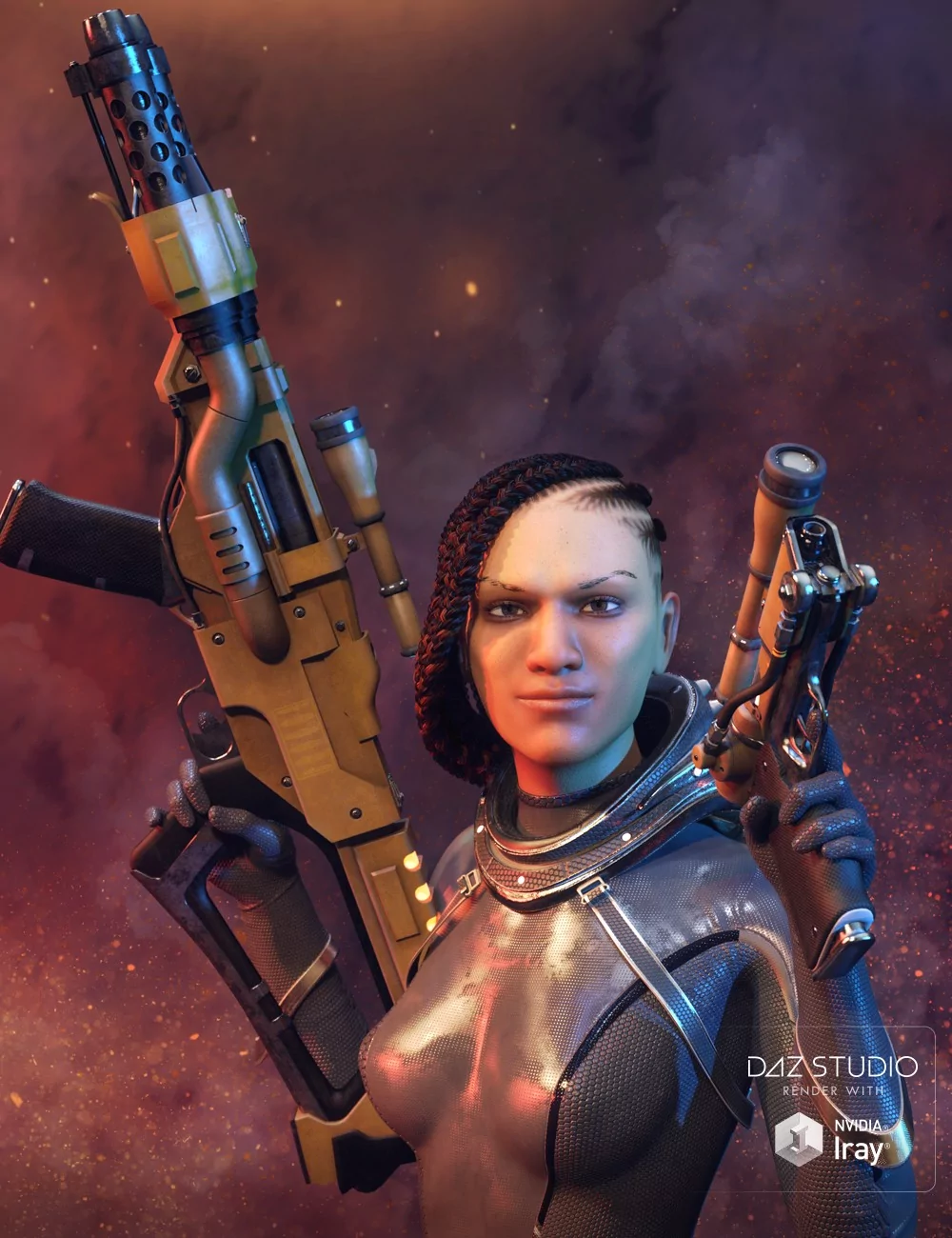 Download from QtyFiles Service
---