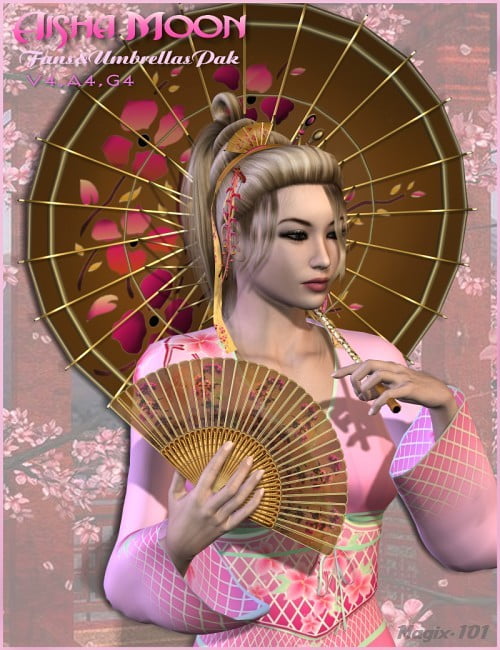 Aisha Fans Umbrellas features a set of fan and umbrella models that are available as smart props for both the right and left hand. There are also 4 main figure preset poses for Victoria 4.
The fan can be opened and closed and the umbrella adjusted in the most important ways, also included is several very detailed sets of textures for both items.
This set is available in native versions for both Poser and Daz Studio.
Note – while designed to be used with the Aisha Moon V4/A4/G4 pack, this set can also be used as a stand alone pack.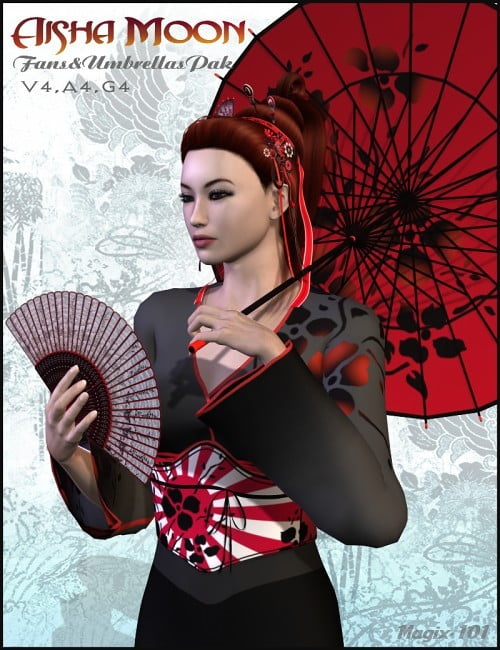 ---