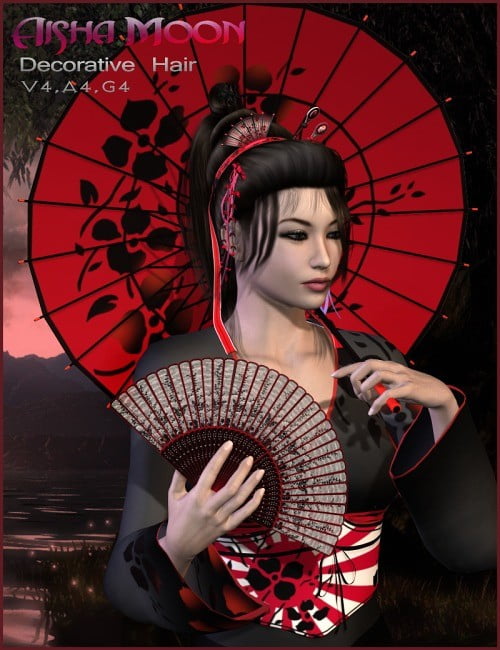 Aisha Moon is a highly decorated conforming hair model with a Geisha style fantasy look for Vicky 4, Aiko 4 and The Girl 4. This hair is available in native versions for both Poser and Daz Studio. As well as the hair model it features many detailed parts such as a comb with ties, decorative fan, pins, headband, flowers and ribbons. Each one of these extra decorative parts can be independently hidden if needed for a simpler look.
It also features MAT files that change all the hair colors, hide any decorative or hair sections and apply many different custom textures to the decorative parts.
Aisha Moon can be used as a pure fantasy hair, a traditional Geisha style hair, or just an everyday hair by hiding the decorative parts. Aisha Moon hair features an uncompromising attention to detail and versatility that is second to none.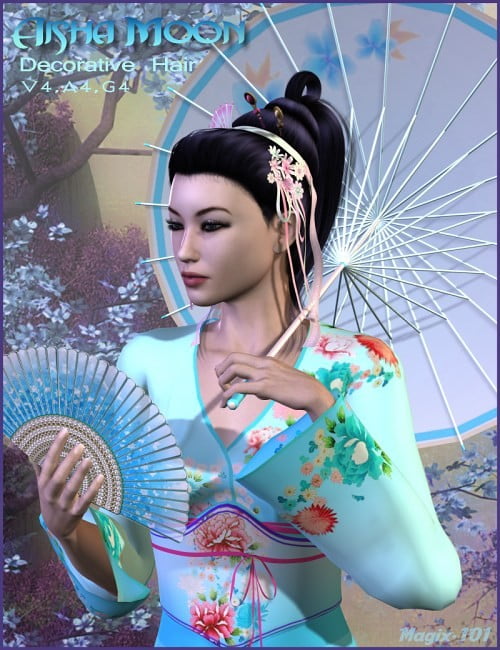 ---