AM: SSS- Sisters of the Wood- V4/A4

SSS- Sisters of the Wood
3 beautiful Fairy-Characters – Morph for V4/A4
Meet Sila, Sency and Sanja for making your own
fantasy creations.
include:
3 Character – Head-morphs
3 Elf-Ears
Sila Morph-Injection
sila Morph-Injection REM
Sency Morph-Injection
Sency Morph-Injection REM
Sanja Morph-Injection
Sanja Morph-Injection REM
Elf-Ears 01 Injection
Elf-Ears 01 Injection REM
Elf-Ears 02 Injection
Elf-Ears 02 Injection REM
Elf-Ears 03 Injection
Elf-Ears 03 Injection REM
Notice: You can use every texture you want to use
for your creations.
This is not a merchant-resource.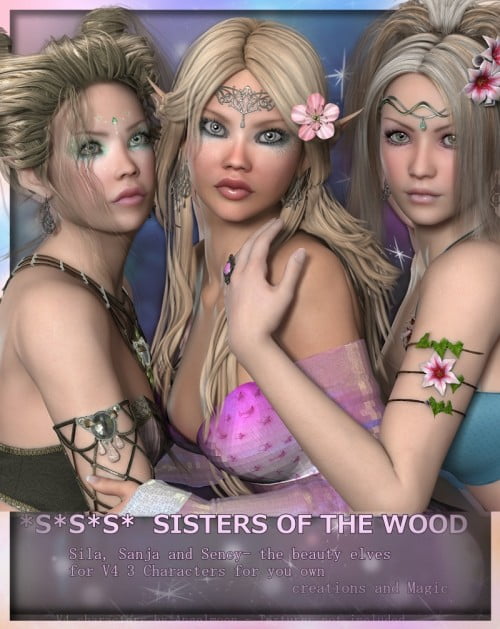 ---