Anck-Su-Namun Clothing and Makeup G8F and G8.1F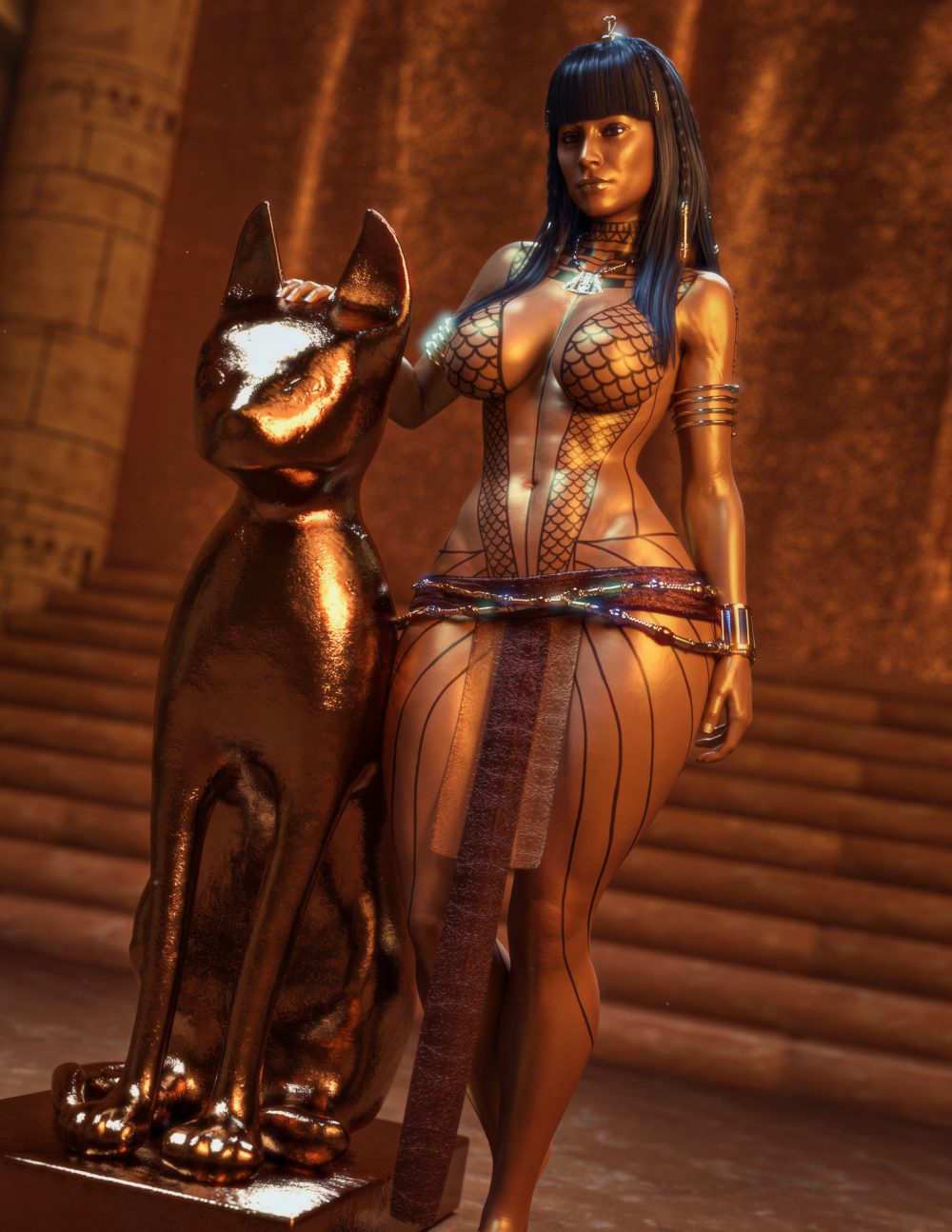 Resurrect a blast from the past with this clothing and geoshell makeup bundle for Genesis 8 and Genesis 8.1 Female.
Thanks to the ancient magic of geoshells, you can easily turn any G8F or G8.1F character into a juicy Egyptian princess in moments without having to resort to the Hom-Dai or collecting any canopic jars!
Necklace
Arm Torcs (Left and Right)
Bangles (Two variants, Left and Right)
Bead Sash
Loincloth
Body Lines Makeup Geoshell
Face Makeup Geoshell
Gold Flake G8F/G8.1F Material Preset
Head Morph
Body Morph
Be sure to read the readme for general information and tips to get the best results! What harm ever came from reading a readme?
NOTE: This product does NOT come with hair or skin textures seen in the promo. This product is JUST clothing, geoshells, and a material preset that adjust the Top Coat and Metallic Flakes channels of G8F/G8.1F
Other products used in the promos:
Queen of the Nile for G8F (Hair)
Akila for G8F (Skin)
Sahana for G8F (Skin)
---
Download from QtyFiles Service
---