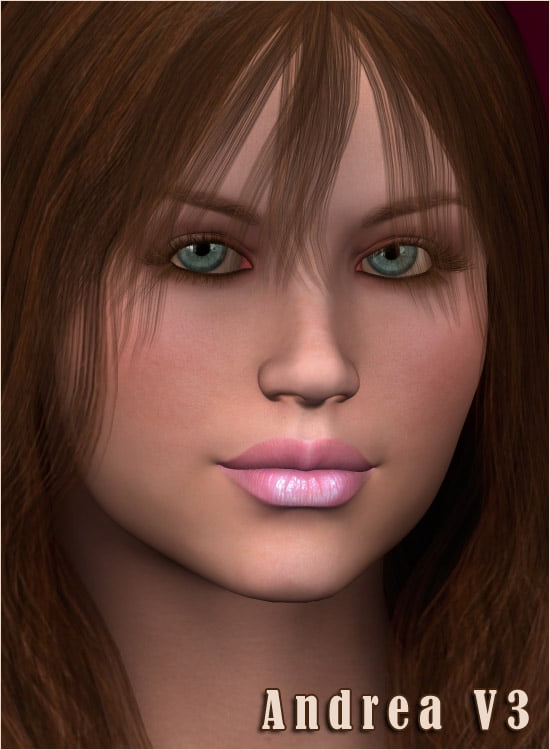 Andrea for Victoria 3 is a very young and soft looking character with beautiful body and facial features, subtle but penetrating eyes and a skin color that is very attractive and renders perfectly on any light. She comes with a variety of options including 4 (four) incredible sets of second skin mats with beautiful lace texture and design trim.
System Requirements:
? DAZ|Studio 1.0 or Curious Labs Poser v3 or above
? You need to have Victoria 3 base (item # ps_pe036) plus Complete set of head and body morphs installed (item # ps_mr130) from Daz 3D in order for this package to work.
---