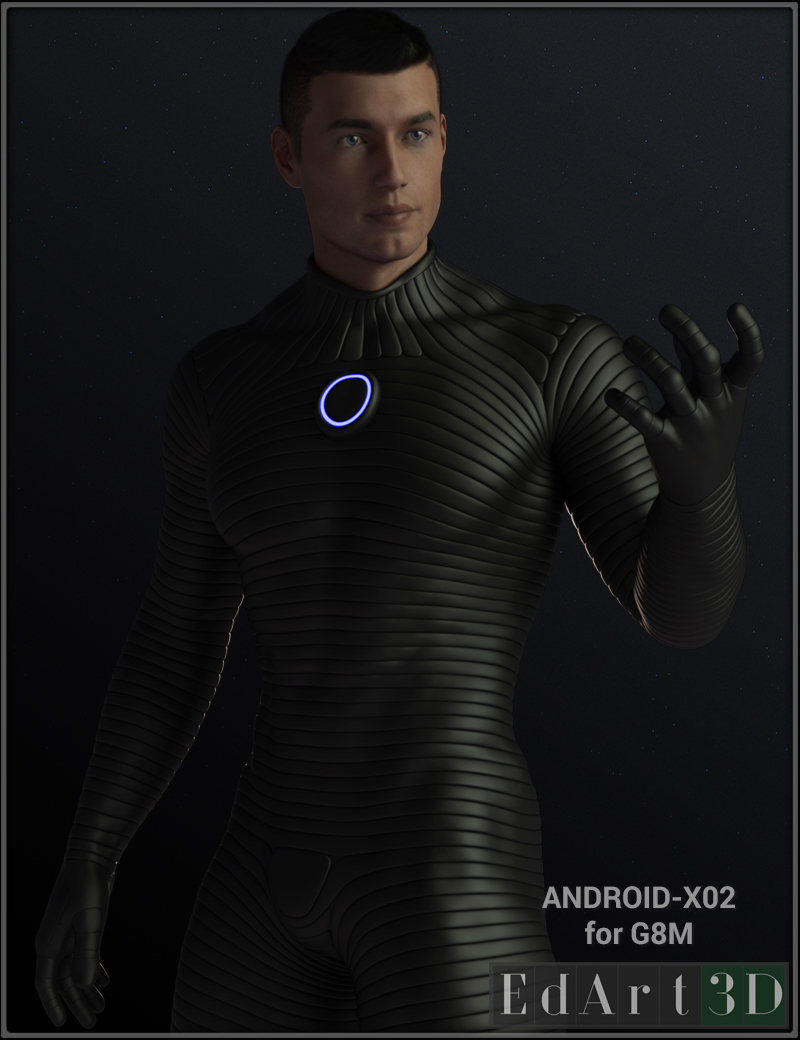 ---
Android X02 for G8M
Android_X02 is the male version of Gynoid_X02 for G8F and are perfect match.
The modeling technique for these two porducts is the same, no fake volumes created with Normals or Geoshells;
only pure 3D geometry.
18 MAT zones; 7 Morphs and 37 included MATs presets allow for endless styles.
For users of my "SciFi Boots for G8M" product, a free installation kit is included (separately from Android_X02),
containing 20 MATs presets for a perfect MIX & MATCH with Android_X02 for G8M.
By default and for practical reasons, these MATs zones are installed directly in the directory of the original product.
Notes:
Daz Studio Only Product (created in Daz Studio Pro 4.12.0.86 64bits version on Win10)
This product is not a Merchant Resource.
---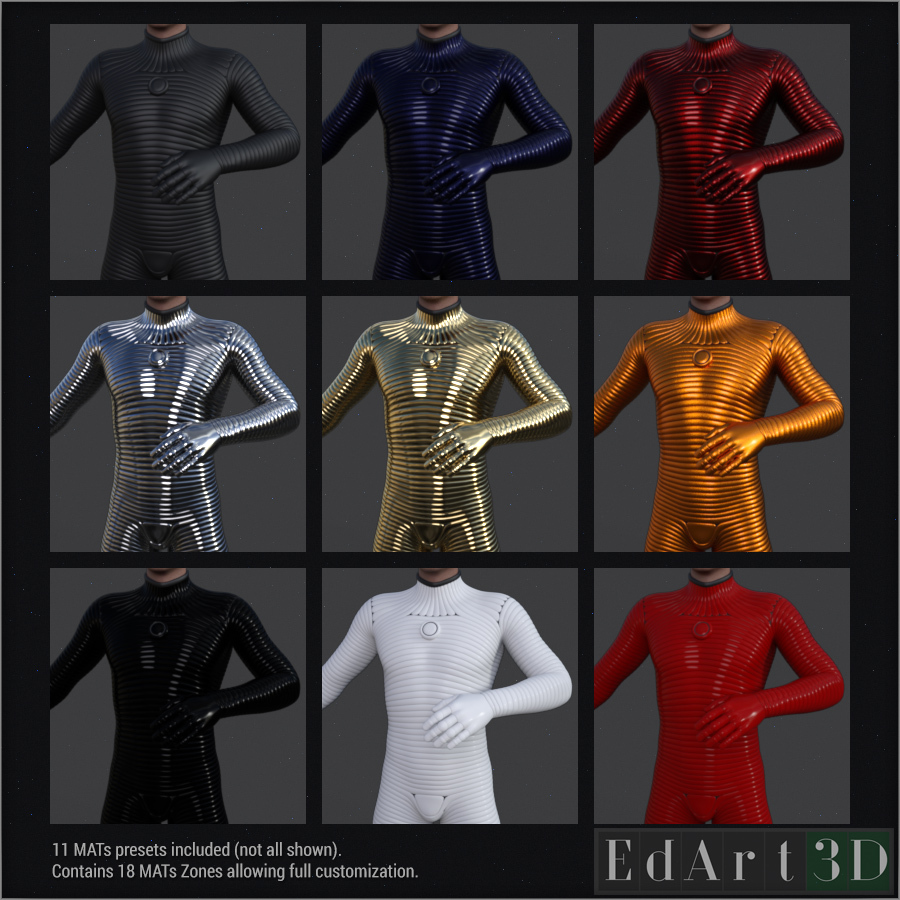 ---