Andromeda SR-X01 V4/A4/G4/Elite/S4/GND4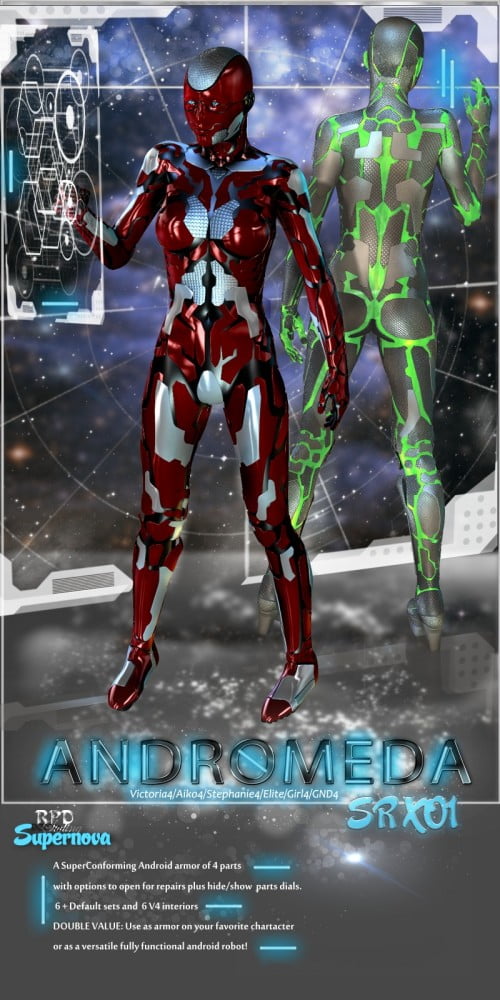 SuperConforming Android armor of 4 parts, with multi versatility hide/show area dials on each figure PLUS.. option to open for repair!
Head, body, arms and legs are separate conforming figures.
In addition,6 texture sets + Default provided, plus 6 V4 android style interiors.
DOUBLE VALUE: Use as full armor or partially on your favorite V4 character, or as a versatile, fully functional android robot!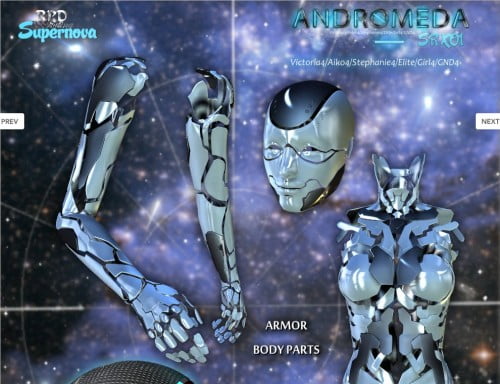 ---