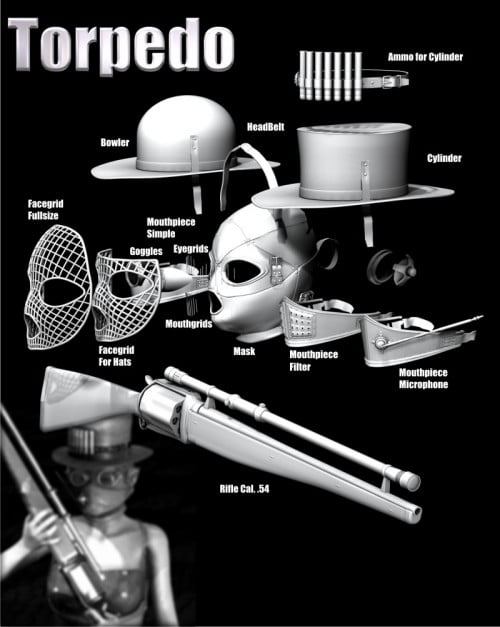 A "Torpedo" can be something that is send to ships (just like a greeting card, only louder) or a hitman, a hired gun.
But why should you hire a gun, if you can buy it, together with a totally inconspicuous, conservative outfit that guarantees anonymity for the hitperson and doesn't attract unwanted attention when worn on an election party…
Here it is:
Fits to both Micheal 4 and Victoria 4, consists of two figures (the Masks conforming base and the gun) of which the gun comes in three versions: as standalone item, and smartpropped to V4 and M4.
Also included are the 15 smart props (each one in separate version – for V4 and M4) that can be attached to the base mask……..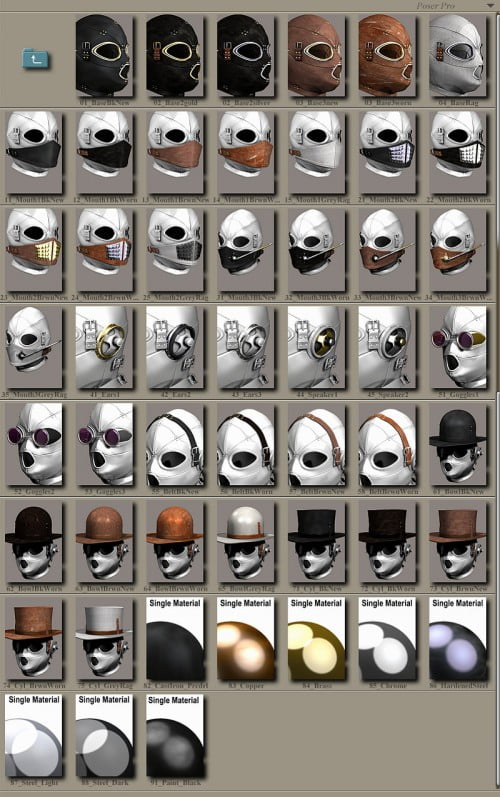 ---