Artwork Tattoo Collection Vol 02 and Sasha for Genesis 8 Female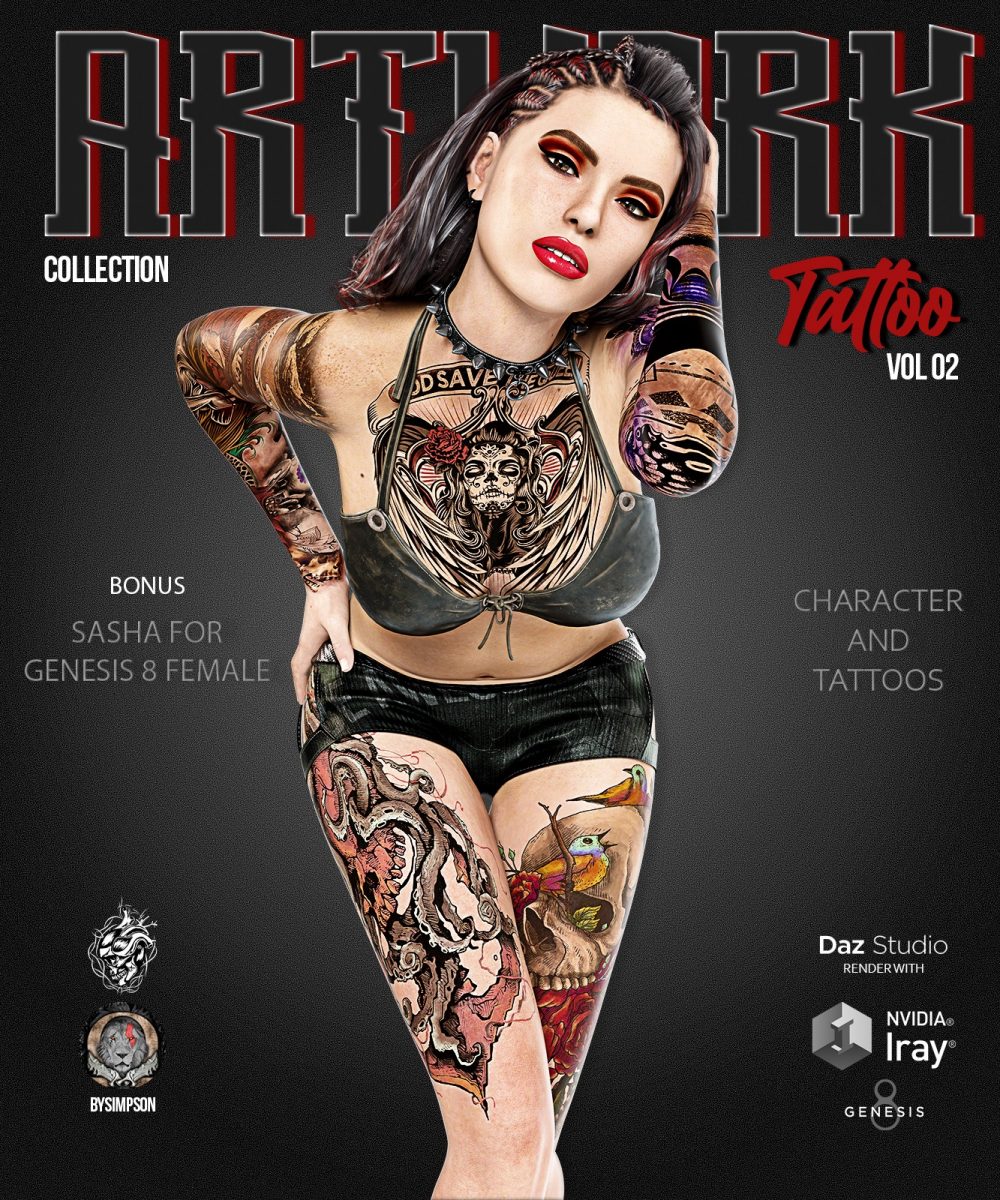 ---
Artwork Tattoo Collection Vol 02 and Sasha for Genesis 8 Female
Artwork Tattoo Collection Vol 02 is a collection of tattoos and skin art that can be applied to any female Genesis 8 character.
Tattoos are applied in full with one click via the Layered Image Editor (LIE).
You can apply as many tattoos as you like, but remember that some tattoos may overlap.
We've included a nice character named Sasha in this pack.
A beautiful young woman with a beautiful body who loves to model for paintings and tattoos.
————————————————–
Included in this Pack:
————————————————–
Artwork Tattoo
* 44 texture maps for Genesis 8 Female(s)
* 17 tattoos to apply to the figure of a woman(s) Genesis 8
These are Daz Studio Layered Material Presets (.DUF)
Sasha character
* 02 face paintings
* 02 torso paintings
* 07 color eyes
* 08 color lips
* 09 Makeups
The face and torso paints were made exclusively for the character's skin, if you are going to apply it to other skins, configuration adjustments may be necessary.
---
---