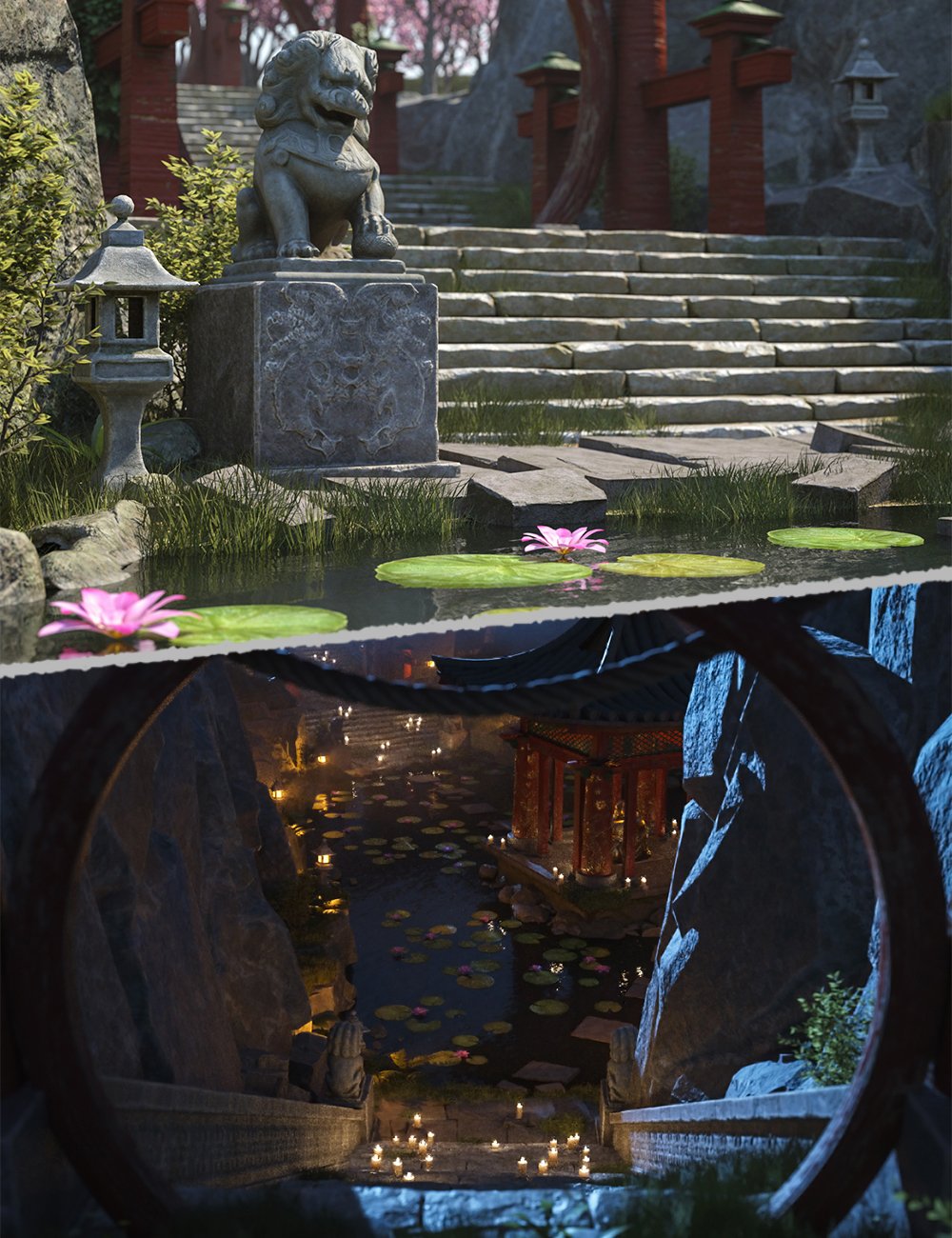 Keep the Asian spirit alive in this mysterious place.
This project helps you to have a unique and fantastic Asian (Japanese-Chinese) experience with realistic landscapes, buildings, foliage, modular parts, and realistic props.
This complete exterior scene includes a complete sunset, as well as sunny and night scenes (with 3 different sky scenes and 3 different render/lighting settings for each one). It also includes volumetric light (.vdb).
This environment set is built with highly-detailed textures and a cinematic atmosphere that's perfect for story-rich rendered scenes.
All models can be moved or removed from the scene as desired so you can have the scene you want. All models are world-scale for Genesis models, and there are low-poly models and optimized props/assets.
The scene consists of 10 camera settings for each scene ready to render and render settings for sunny, sunset, and night scenes. All textures and UV maps are optimized for Iray.
Are you ready to make cinematic Asian renders?
Asian Spirit: (.DUF)
Asian Spirit Sun
Asian Spirit Sunset
Asian Spirit Night
Cameras:
AS Cameras
Props:
big rock
buddha
candle 01
candle 02
column
fern
floor broken 01
floor broken 02
floor broken 03
floor
gazebo
grass
herb
ivy 01
ivy 02
lamp
landscape
lily 01
lily 02
lion
lotus
medium rock
rail
shrub
small rock
stairs
stones
taro
tori
tree
volume light
Materials:
buddha metal
candle light off
medium rock moss
tori rail off
Render Settings:
Sunset Render Settings (with Sky HDRI)
Sunny Render Settings
Night Render Settings(with Sky HDRI)
Speed Render Settings
Textures Include:
86 Textures for Base Color, Normal, Metallic, Roughness, Opacity, and Emissive Maps (2048 x 2048 to 4096 x 4096)
Daz Studio Iray Material Presets (.DUF)
---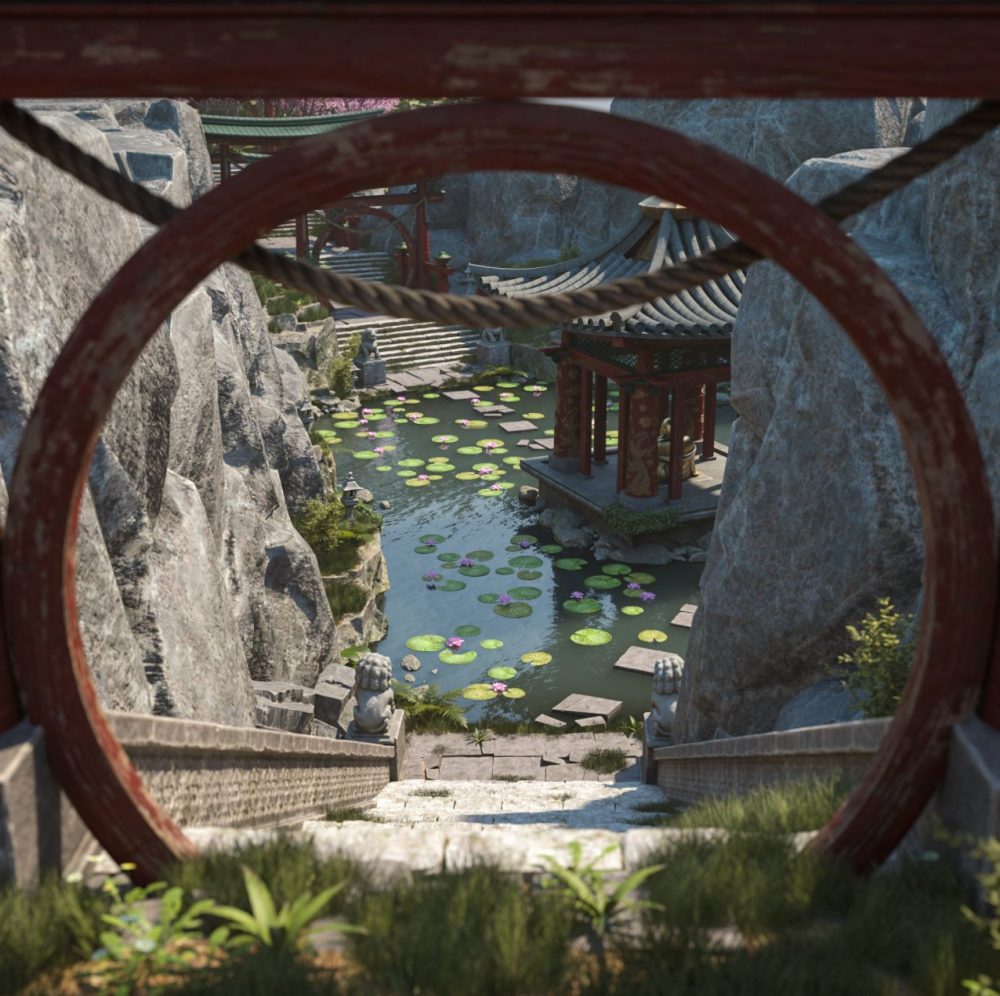 Download from QtyFiles Service
---