Why do good girls like bad boys?
Asmodeus is for sure a very bad boy!
Even in his human form he keeps inside the demon of lust.
He is a spreader of dissipation, responsible for stirring up matrimonial trouble.
His mother was a mortal and his father was one of the fallen angels.
Asmodeus routinely did everything he could to keep husbands and wives from having intercourse,
while encouraging them at every turn to indulge their pent-up drives in adulterous and sinful affairs.
A very realistic looking guy with a bad temper!
For renders full of lust, sensuality and passion, Asmodeus is a M4 character with tons of charisma and personality.
Included in this package you will find:
– INJ file
_ REM file
– MAT file for total body and face
– 2 kinds of beards
– 6 different body tattoos
_ 3 different arm tattoos
– 2 different facial tattoos
– 5 MAT files for eye colors
– MAT for the genitals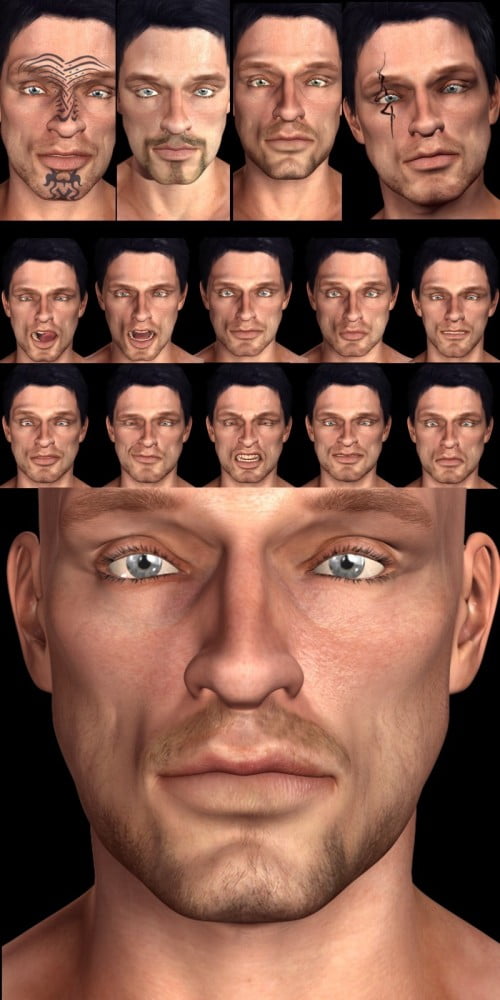 ---