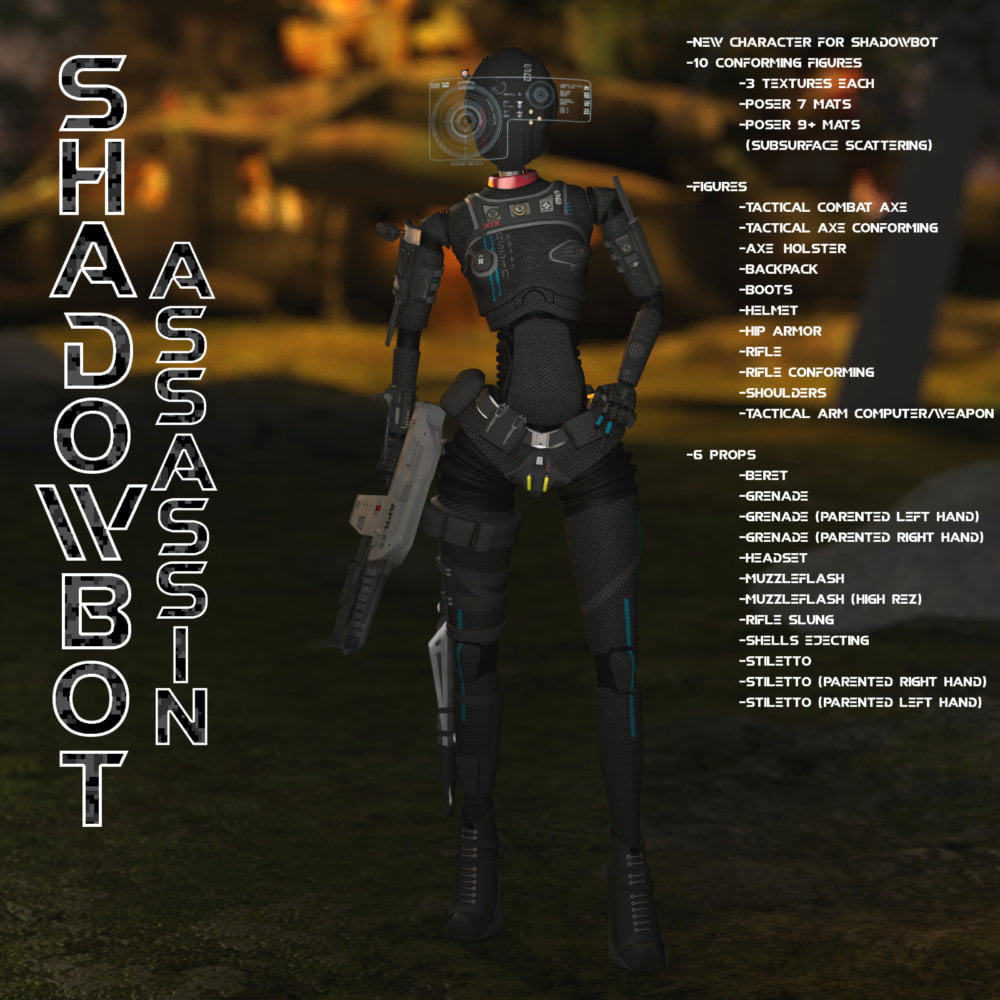 Assassin is a new character and armor set for ShadowBot (available on Renderosity). It's a great fit for your sci-fi
and military renders. Each armor piece comes with morphs to fit your ShadowBot.
Did we mention weapons? She has twin stiletto's with nifty shoulder sheaths. She also has an automatic pulse rifle
with a high resolution muzzle flash that looks great from any direction. It also comes with a low resolution version for faster
renders or more complicated scenes. She has a clever wrist mounted gun with it's own head up display and folding keypad.
The wrist gun has a removeable magazine and silencer and it's own muzzle flash. It's perfect for those stealth missions.
Along side an ingenious folding tactical axe with six poseable blades and it's own leg holster, your Assassin is ready to rain down
destruction and meyhem!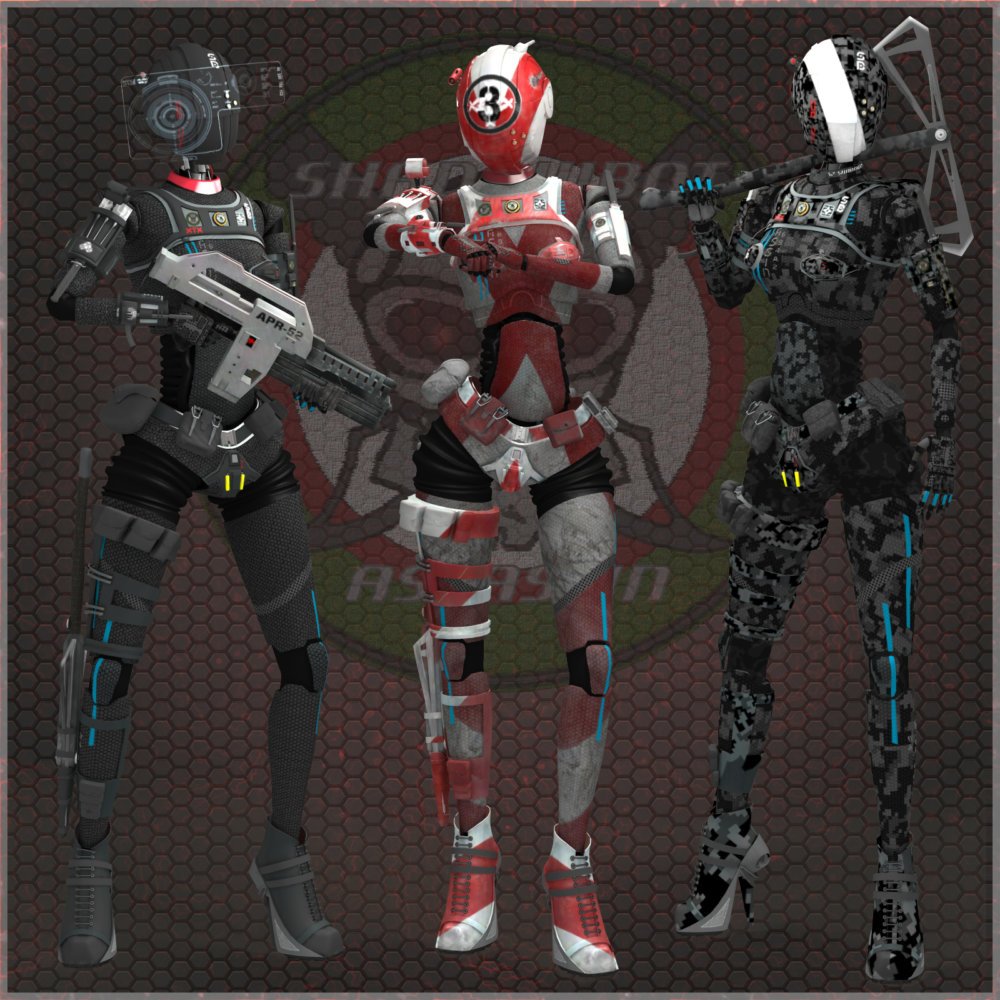 ---