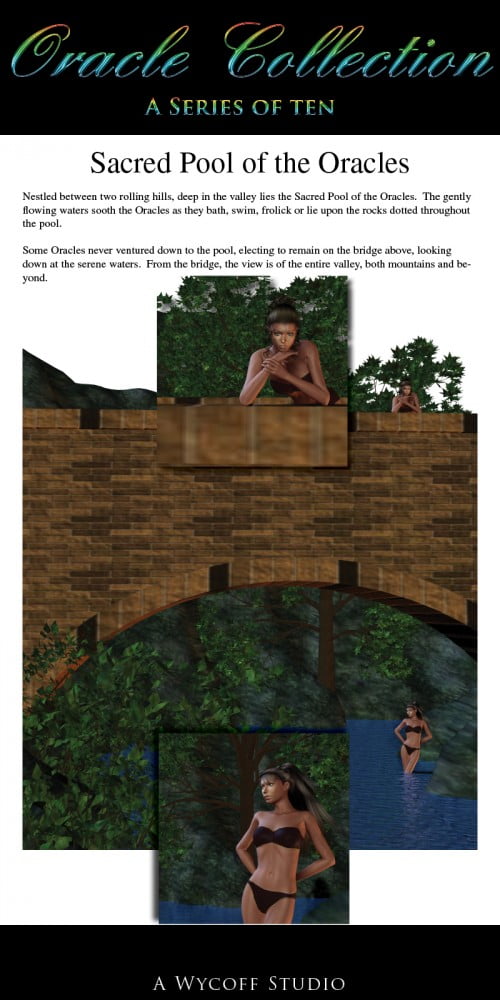 Nestled between two rolling hills, deep in the valley lies the Sacred Pool of the Oracles. The gently flowing waters sooth the Orales as they bath, swim, frolick or lie upon the rocks dotted throughout the pool.
Some Oracles never ventured down to the pool, electing to remain on the bridge above, looking down at the serene waters. From the bridge, the view was of the entire valley, both mountains and beyond.
Every square inch of this very large (by Poser Scale) model ia completely usable, in the water, on the rocks, under the bridge, behind the bridge, on the mountain. High quality texture maps insure great render regardless of the location, camera angle or lighting.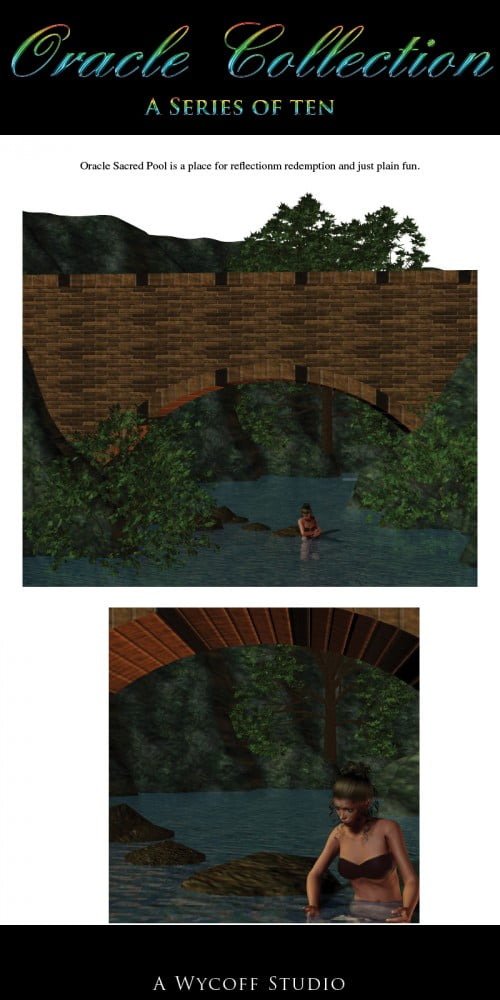 Download from QtyFiles Service
www.renderosity.com/mod/bcs/index.php?ViewProduct=77135
---