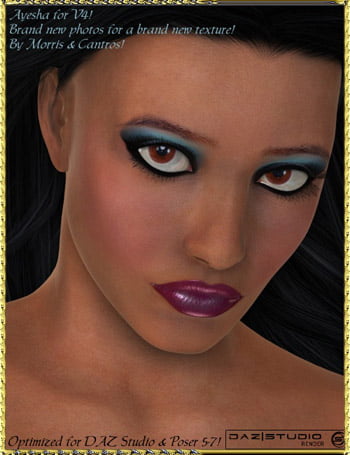 Introducing Ayesha for Victoria 4 by Morris and CANTROS!
CANTROS and I have teamed up again to bring you Ayesha. A gorgeous new texture, developed with brand new photos by CANTROS.
Ayesha?s textures include beautifully detailed natural skin options, two natural face textures, five make-up maps, three Bindi options in ?masked? form to use the blender node in Poser 6 and the Layered Image Editor in DAZ Studio and beautiful back tattoo options inspired by the art of Irezumi.
The details of the textures will amaze you, and the artistry of the tattoos, I hope, will bring you bursts of inspiration.
Ayesha for V4 has been optimized for DAZ Studio and Poser 6, to achieve the most realistic renders possible! Little details such as a Lac Trans for the Lacrimals, enhanced Bump Maps and the use of Shaders in DAZ Studio and Poser bring these textures to life!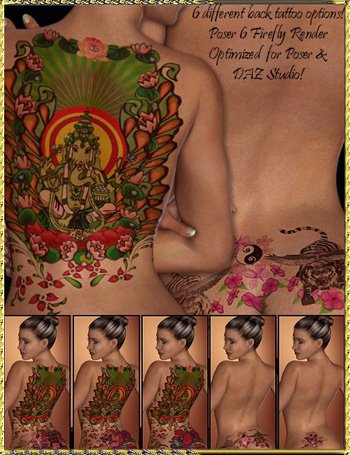 ---