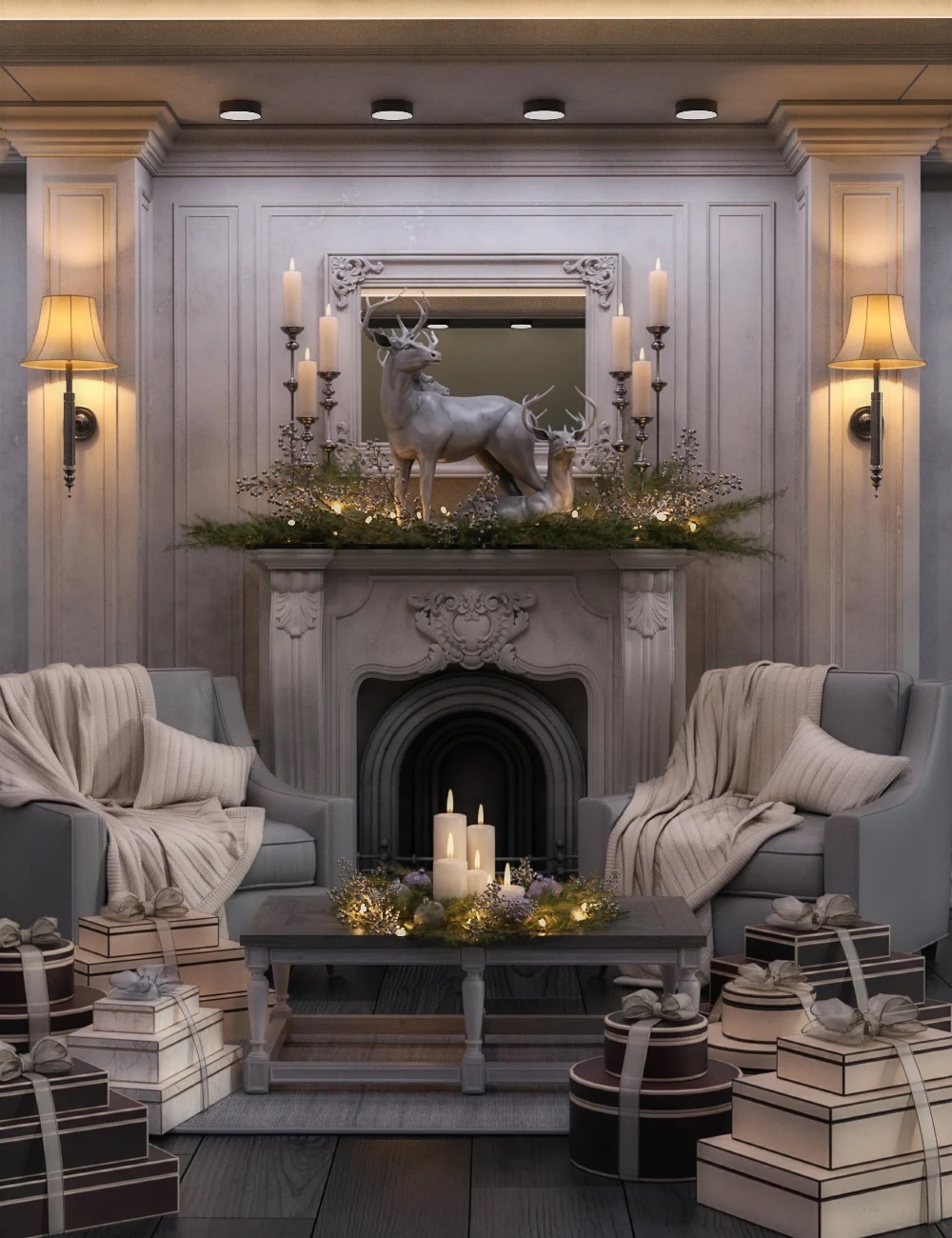 ---
B.E.T.T.Y. Christmas Eve
B.E.T.T.Y. Christmas Eve is a Classic Interior Vignette.
Rich Christmas Decorations will turn it into the perfect gathering place for Christmas and New Year's Eve.
The set comes with several props and premade prop groups, plus individually controlled lights (which can be dimmed, tinted, or turned on/off ) so you can create your own unique environment and atmosphere for your Season's renders.
Don't miss out on B.E.T.T.Y. Christmas Eve and enjoy a highly realistic environment for Christmas or everyday creations!
What's Included and Features
B.E.T.T.Y. Christmas Eve: (.DUF)
Scenes:
Christmas Scene
Everyday Scene
Scene Subsets ( Single Props ):
Armchair w/Fabric
Bench
Candleholder L
Candleholder M
Candleholder S
Candle L
Candle M
Candle S
Carpet
Coffee Table
Deer Decpr
Drapes L
Drapes R
Floor Lamp
Gifts R
Gifts SQ
Mirror
Sconce
Side Table
Table Decor
Table Lamp
Tree
Scene Subsets ( Grouped Props ):
Armchairs 01
Armchairs 02
Fireplace Candleholders
Center Table 01
Center Table 02
Center Table Decor
Drapes
Fireplace Candles
Room 01
Sconces
Tree w/Gifts
Zero Props:
25 Structure, Furniture, and Decor Props
Materials:
Default Material for all
Second Material for Fabrics, Leather, and Wood.
Textures Include:
52 PBR Texture, Roughness, Normal, and Opacity Maps (512 X 1024 up to 2048 X 2048 )
Daz Studio Iray Material Presets (.DUF)
Notes
This product includes:
1 DSON Core Installer
---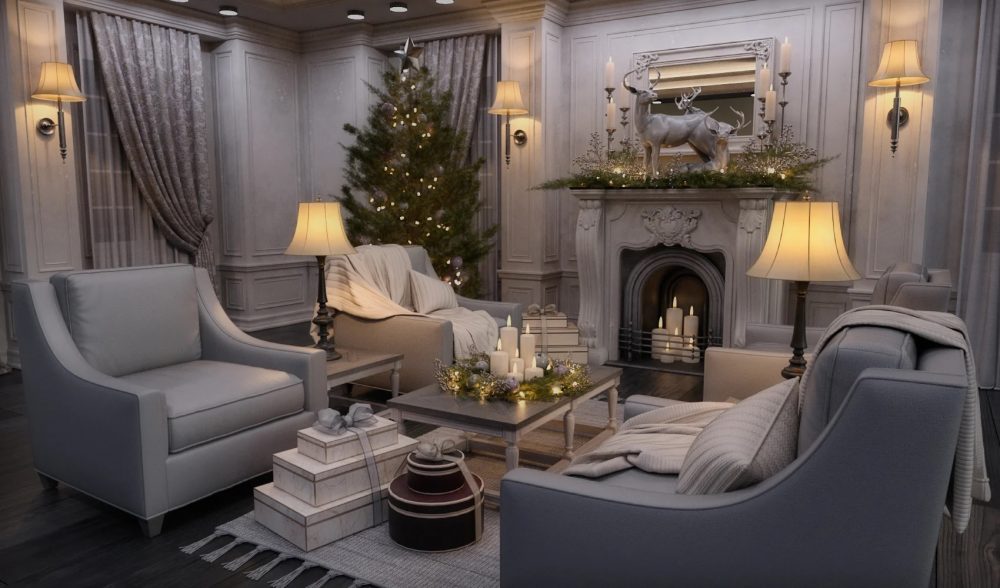 ---