Banyan Trees - High Resolution Plants for Daz Studio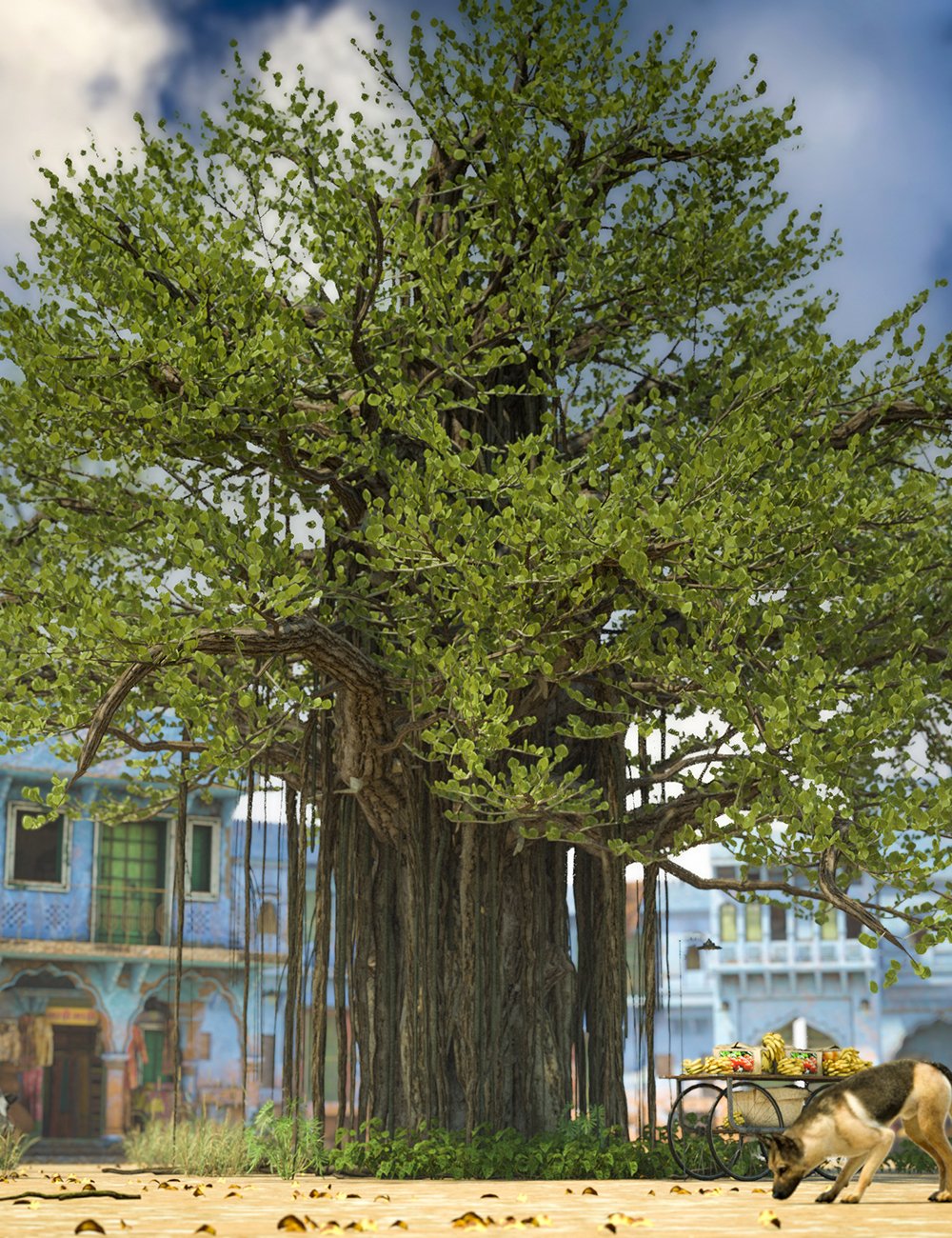 Banyan Trees – High Resolution Plants for Daz Studio is the perfect set of giant trees for your tropical scenes, a perfect companion to pirates, tropical critters, and of course four favorite characters!
High polygon and large scale these lovely trees dripping with areal roots and covered in lush foliage make the perfect tropical centerpiece to a jungle clearing, an exotic urban setting ( shade trees etc) or a lush imposing background to add scale and texture to a tropical beach or jungle scene!
The trees come both fully loaded scene subset versions and also modular versions with roots, foliage etc smart propped to the trunks so that you can add or remove elements depending on your requirements. Because they are high poly models and are very, very large in scale – as in nature, use them sparingly,as they are modular they dont lend them selves to instancing. As always a little goes a long way and variations on the y rotation value and slight variations in scale values will make one tree duplicated look like many.
So whether your digital pirates need some shade under which to snooze, your tropical garden needs a focal point or your exotic critters need a habitat, these great (literally great big) tropical trees will do the job !
---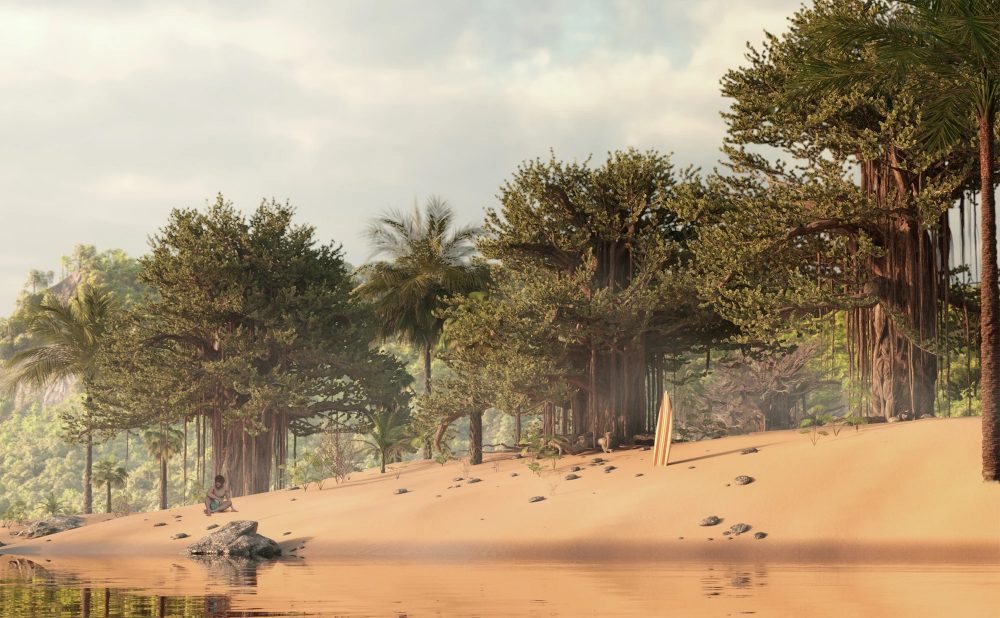 Download from QtyFiles Service
---