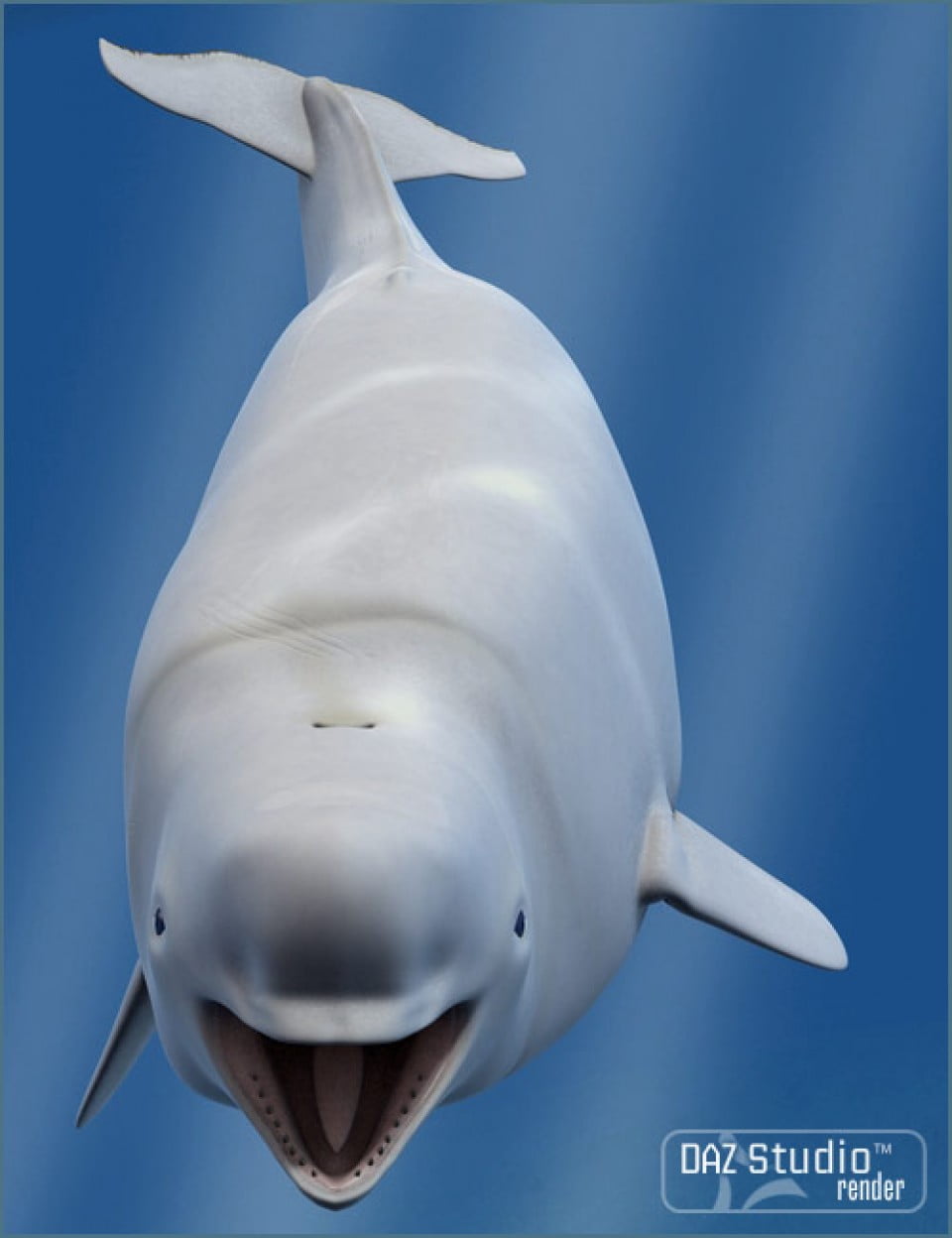 Everyone loves the belugas! These delightfully chubby little whales are a staple of Marine theme-parks around the world, and now you can add a 'pod' of these favorite whales to your runtime!
The Beluga, or White Whale, (Delphinapterus leucas) is a large dolphin native to the arctic seas. In spite of its sometimes-chubby appearance, the beluga is an amazingly graceful swimmer, mesmerizing audiences worldwide with its ethereal weightless elegance. Male, female, juvenile, and calf versions are included, along with a variety of age/shape morphs to individualize your personalized pod.
DAZ Studio Users: There is no longer a separate DAZ Studio installer for these Presets. DAZ Studio will automatically apply the DAZ Studio version of the Material Presets, giving you the correct DAZ Studio look to Beluga Whale. Please see the ReadMe for additional information.
Download from QtyFiles Service
---