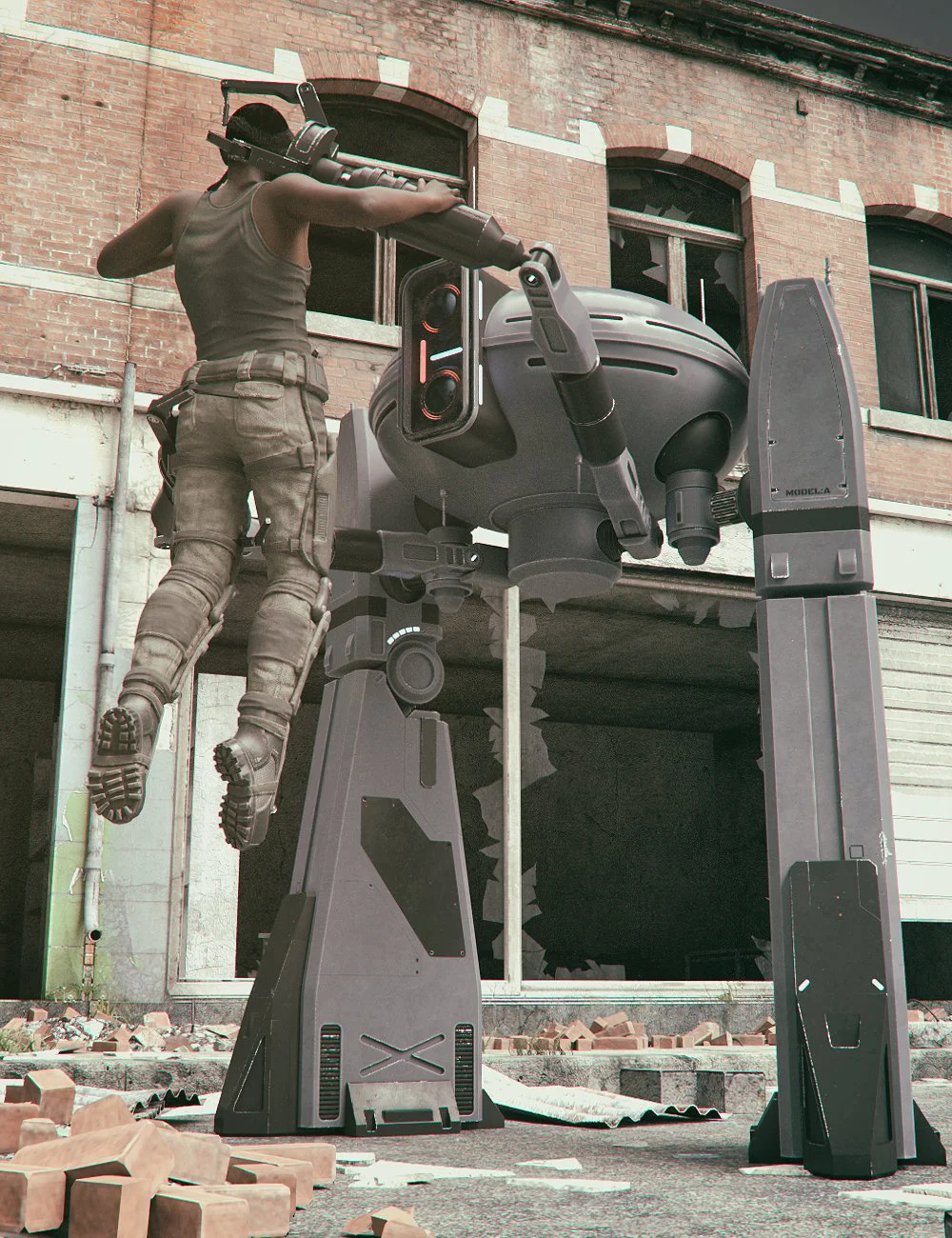 ---
Biped Droid is the ideal companion for your sci-fi scenes.
Whether it is friendly or not it will bring a plus to your surroundings.
Supplied with 9 Material Presets, it will blend seamlessly into your scene. 5 Control poses are provided, but each element of the Biped can be individually articulated which will give you the possibility to give it unimaginable poses.
You will also find 3 Preset Poses for the Biped and 4 Interactive Poses for Biped and Genesis 9!
What's Included and Features
Biped Droid: (.DUF)
Pose Preset:
3 Pose for Biped Droid
4 Interactive pose for Biped Droid and Genesis 9
Material Preset:
Black
Blue
Camo
Green
Grey
Red
Rust
Sand
White
Pose Controls:
Bend Left Pliers
Bend Right Pliers
Turn Head
Turn Radar
Up / Down Radar
Textures Include:
189 Texture, Diffuse, Metallic, Normal, Height, Roughness, and OpacityMaps (4096 x 4096)
Daz Studio Iray Material Presets (.DUF)
Notes
This product includes:
1 DSON Core Installer
---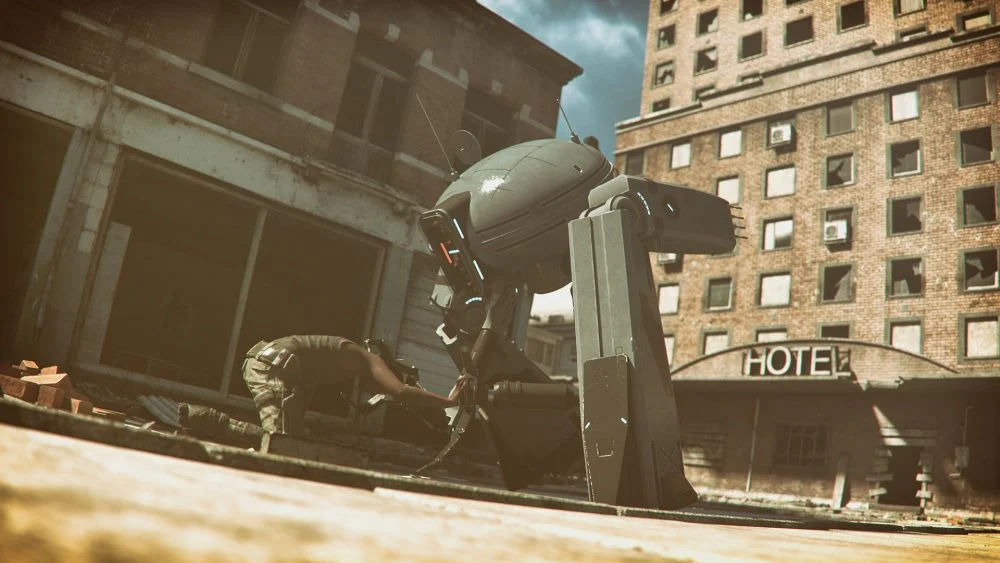 Download from QtyFiles Service
---