The cloak comes in two versions: one with hair and one without hair. To use the hair of your choice
to use the cape without hair and activate the Morph hood down. On the body of each figure, the movements
morphs. If using face morphs G4 and A4, the hood will automatically adjust.
– The morphs use crosstalk technology, select V4 before load the clothes in your scene and conform to V4.
– In the pose library, you have the feet pose to fit with the boots.
– Magnetize the clothes to V4.
– In the props library: 2 collar armor with morphs (crosstalk), 3 scepter (zero, left hand, right hand), 1 mask.
– Check displacement in your render seeting.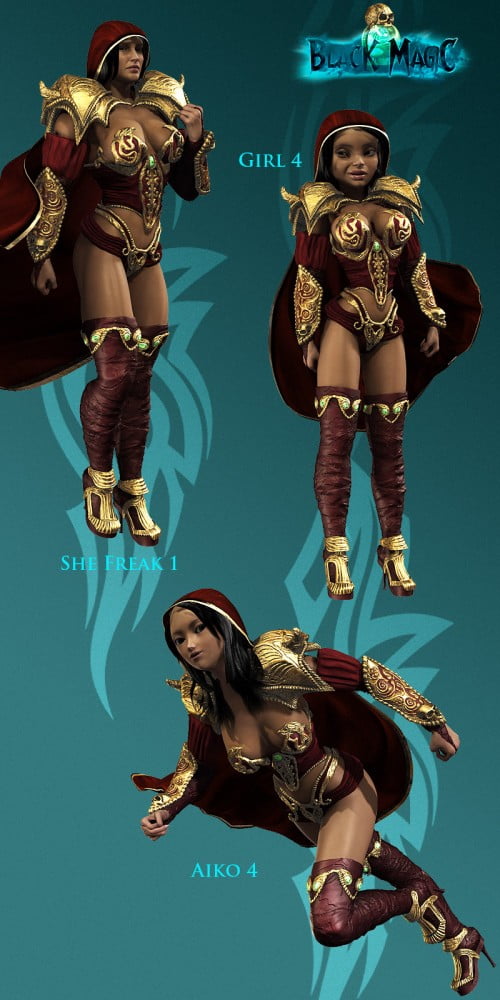 ---