Botanical Prints – Exotic Printed Fabric Shaders for Iray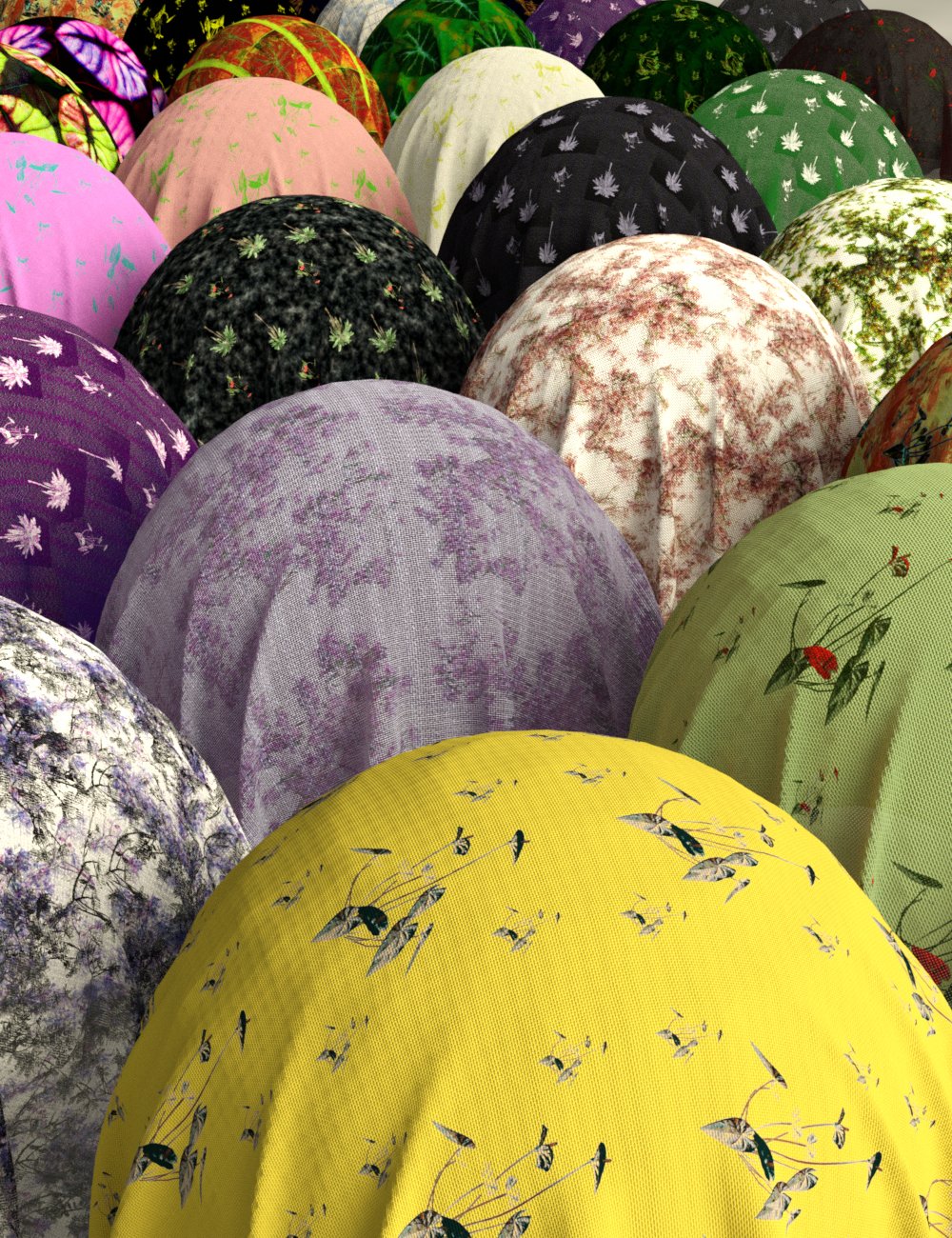 ---
Botanical Prints – Exotic Printed Fabric Shaders for Iray
Botanical Prints – Exotic Printed Fabric Shaders for Iray is a set of 50 tropical printed fabric shaders just waiting to be worn on your favorite digital outfit!
There are loads of different styles and colorways to chose from and unique custom-created patterns and designs!
Ranging from subtle and abstract floral prints to bold boutique-style statement patterns, there is something in here for every occasion.
Perfect for period costume, great contemporary styling and fantastic colors will, in a couple of clicks, elevate that everyday garment or drape into something dramatic!
These shaders are simple and quick to apply: simply select the item you wish to apply it to in the scene tab and the surface you wish to work with in the shaders tab and click away!
With 50 different shaders (all based on original artwork by the Published Artist) and a whole folder full of handy utility settings, these great, simple fabric shaders will instantly transform anything you apply them to. They all load with transparency and translucency applied, but there are settings to reduce or remove this and make your fabric more solid both in areas where you need it to be (for modesty's sake!) or where you want a heavier look to your drapery!
This set is a wonderful addition to your Daz Studio Iray haberdashery section and a must-have for those sizzling summer renders!
---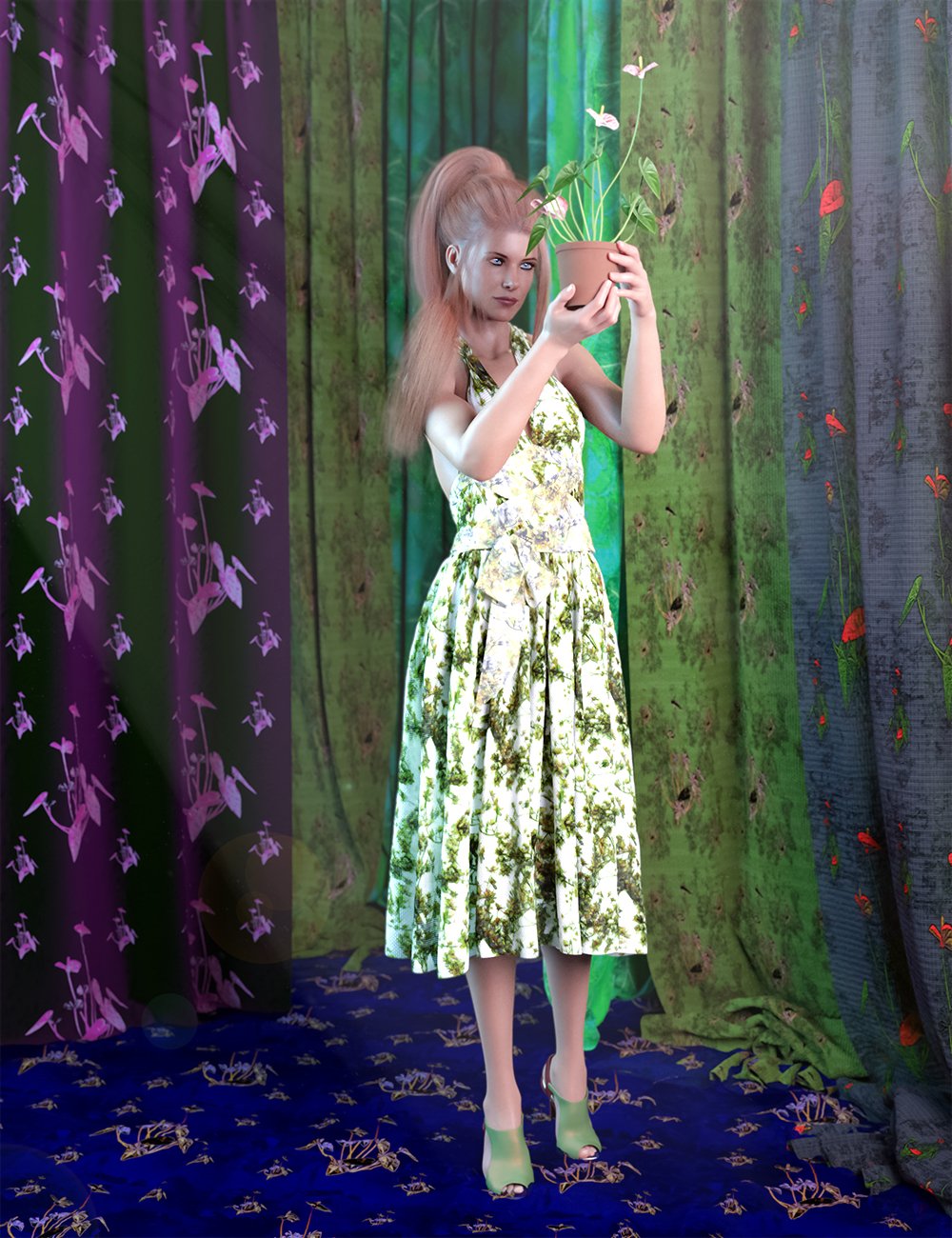 ---