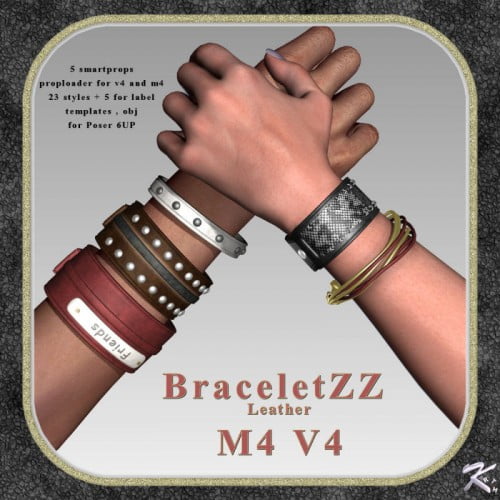 You will get 5 smart Props with proploaders for M4 and V4.
Choose your figure…choose the bracelet you want to load..go to that prop folder….choose the one you need.
Choose a style in materialfolder or posefolder.
For small02 there are extra materials in materialroom.
Take care that you have activate the "label" materialzone before you choose your label.
There are several leatherstyles in this package.
Some use bumpmaps and reflectionmaps. For close up you can adjust the bump a bit for better render.
For sure you use different lightsets..so sometimes its possible to adjust the reflectionmaps a bit to.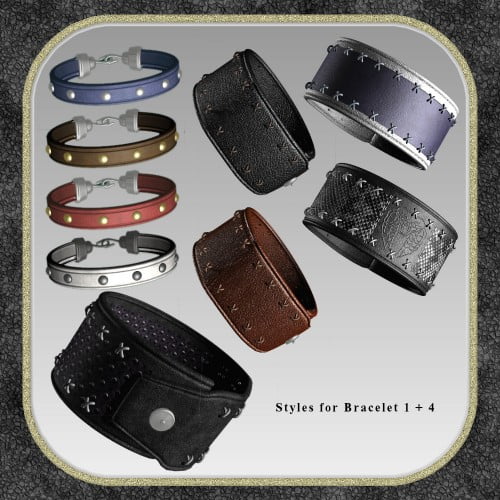 ---