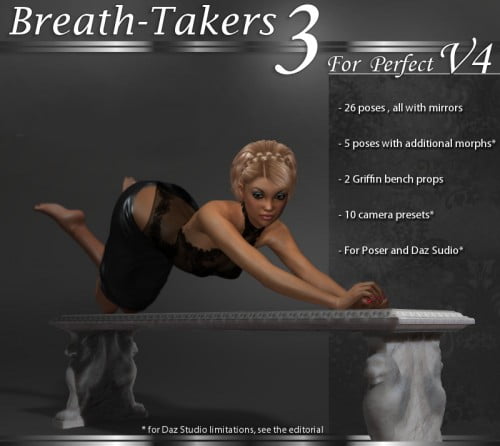 Breathtakers 3 has arrived, a set of 26 delicate and expressive poses specially crafted for V4 fixed with 'V4 Perfect Complete' by Xameva and Meipe.
Some of these poses were morphed, in order to get the ultimate realistic look on some bends and flesh contacts.
But that's not all : 3 of these morphs revealed so useful that we've included them as partials, for use with your other poses.
A bonus hi-quality griffin bench prop is included, as well as 10 cameras presets.
Daz users: two builds are included, one for Daz 4.6+, one for older DS users (DS3, DS4).
This last one will not load normal maps for the bench props.
Daz builds do not include camera presets, and one of the morphed poses (including its partial), which could not load properly.
This pose have been replaced with another similar one. DS benchs do not include SSS.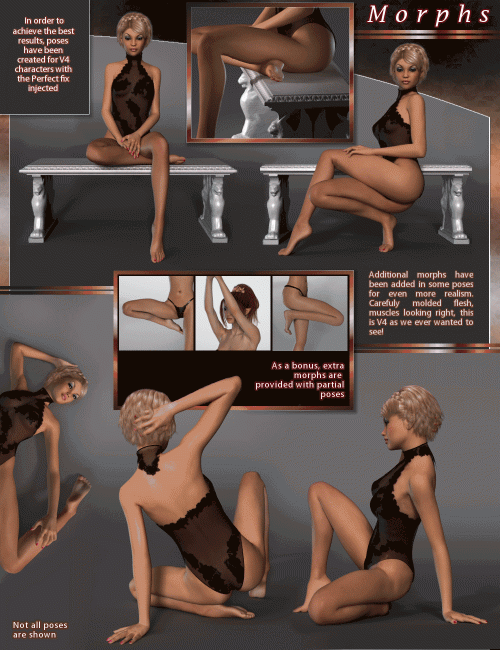 ---