Bridal Dress Design Kit for V3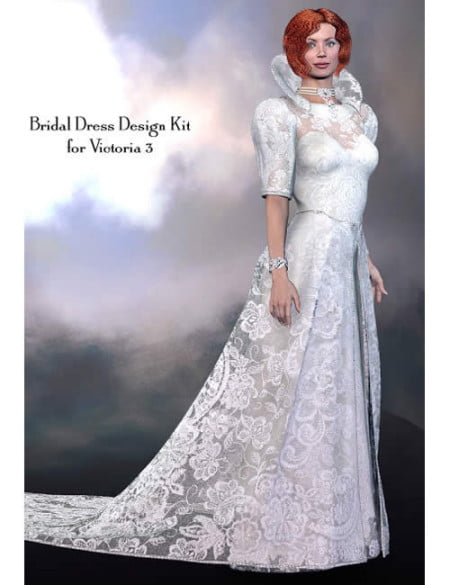 This texture pack also works with the Aiko Morphing Fantasy Dress, Morphing Fantasy Dress for Laura, The Girl Morphing Fantasy Dress and any associated accessory packs (if used).
With the Bridal Dress Design Kit the Morphing Fantasy Dress and the Fantasy Dress Accessory Package, truly elegant bridal designs are not only possible, they are guaranteed.
A far cry from the declass? bridal wear that turns blushing brides into marshmallows with bows, the frothy, delicate and above all, elegant components of the Bridal Design Kit make it easy to design a plethora of couture inspired bridal looks of timeless elegance.
This product requires: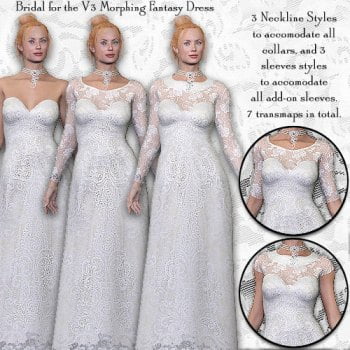 ---