Buenaventura Hair For V4 And A4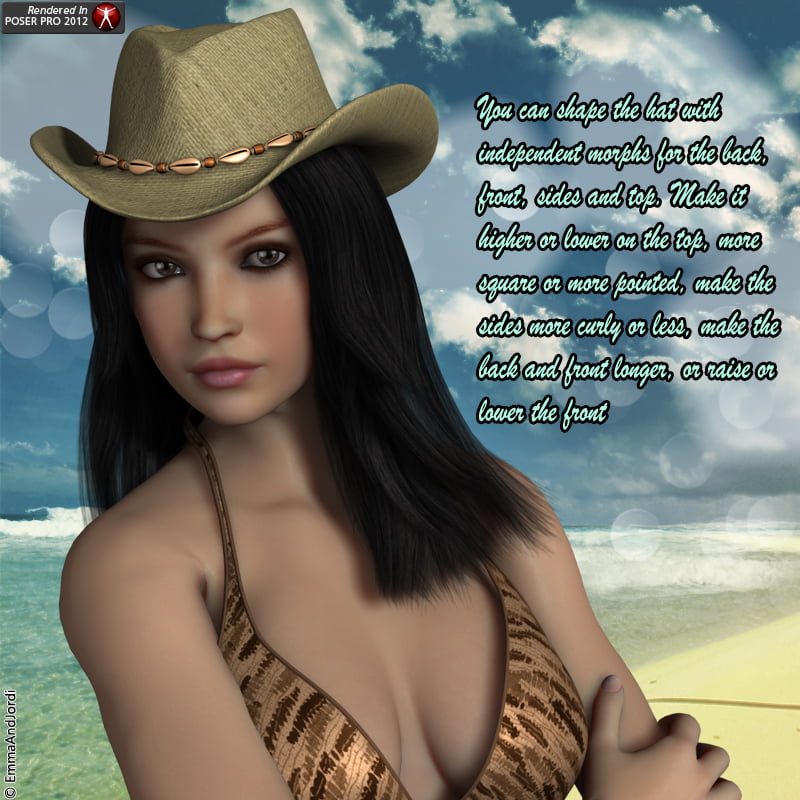 The most versatile wavy layered hair with the sexiest straw hat, a must have!
Sassy, customizable, and easy to use, perfect for beach girls, summer pinups, cowgirls, adventurers…
Buenaventura Hair is a hair model for Victoria 4 and Aiko 4 (using the fit morph included), with 8 mat poses for the hair, 6 for the hat, 6 for the strings, and 69 morphs to adjust and move it easily.
The number of morphs added (adjustment, hat shape, volume, length, movement, all back on one or both sides, wind…) give you freedom and ease of use.
Product Requirements
Software:
Poser 6, Poser 7, Poser 8, Poser 9, Poser Pro 2010, Poser Pro 2012, Daz Studio 4.5, Daz Studio 3, Poser 10, Poser Pro 2014, Daz Studio 4.6
Base Figures:
Victoria 4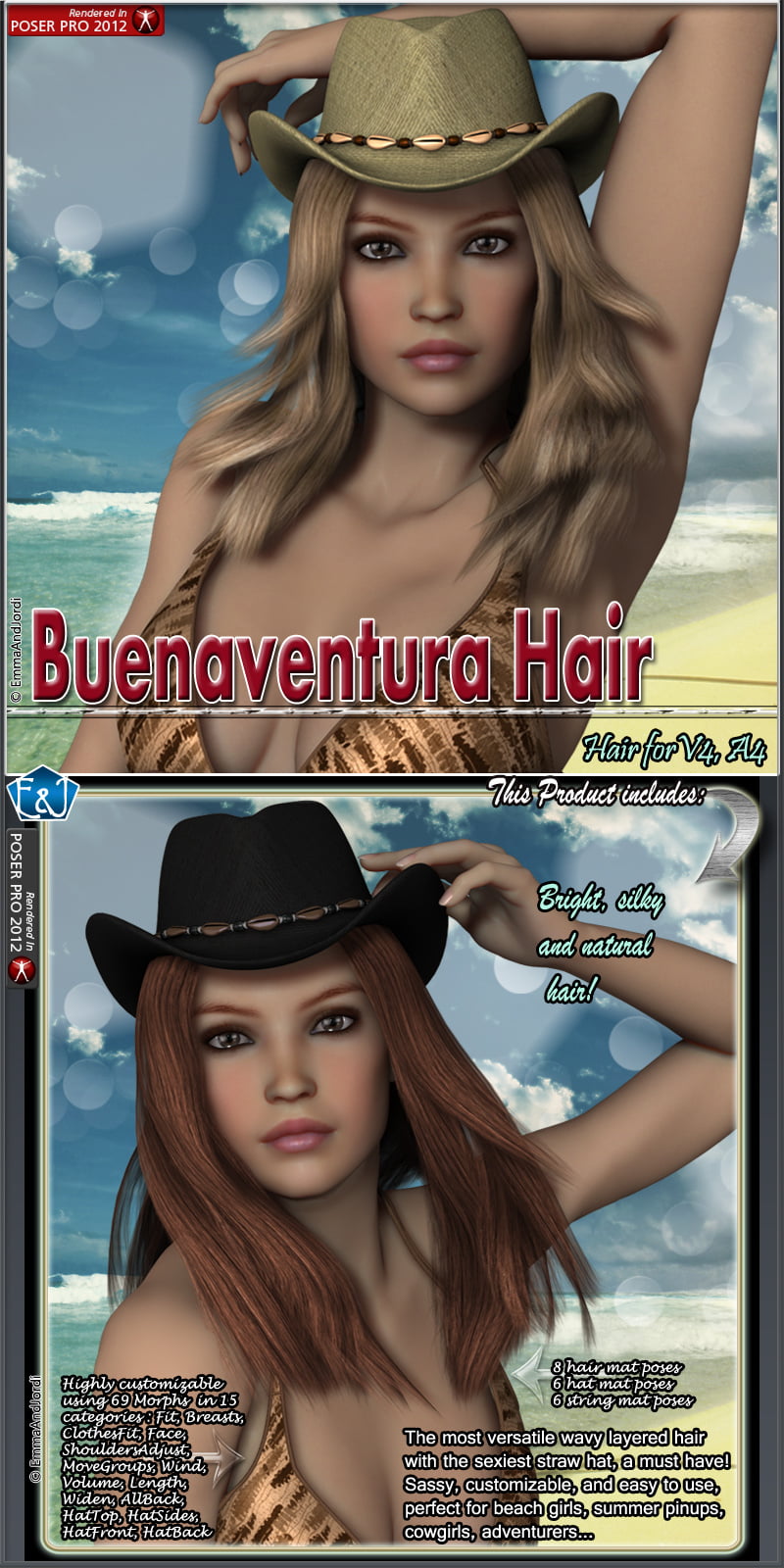 ---