Bunny Girl Clothes for Genesis 8, 8.1, and 9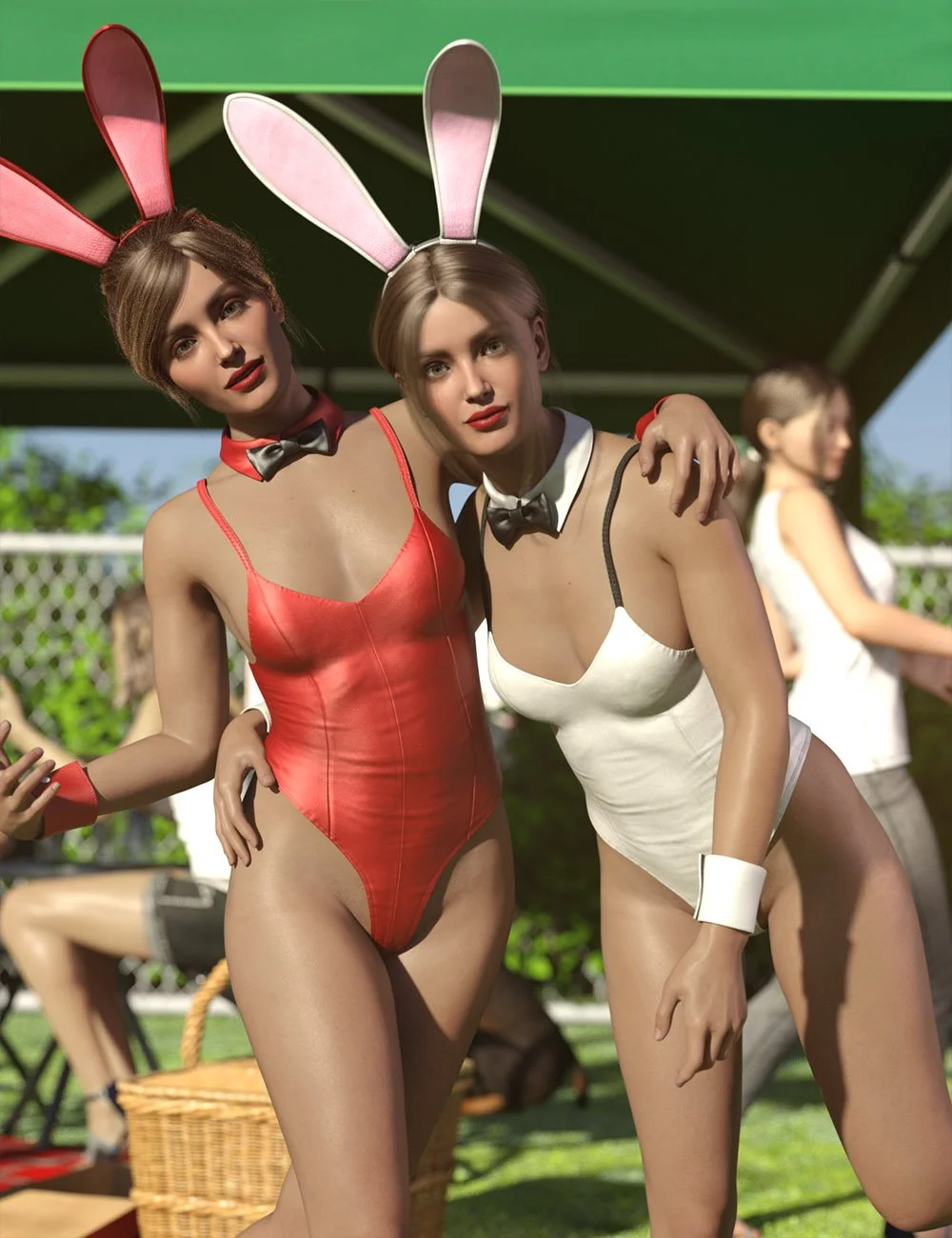 ---
Bunny Girl Clothes for Genesis 8, 8.1, and 9
Bunny Girl is a 5-piece set of clothes with 4 sets of MAT, which can be applied to Genesis 8 Female, Genesis 8.1 Female, and Genesis 9.
Bunny Girl comes with 10 H. poses for Genesis 8 Female and Victoria 8.1 and the Genesis 9 Feminine Base. The H.pose's clothing morphs only supports these 3 characters, which means that other characters will have errors when using these H.poses. Please set Figures HIP limits OFF when you use the poses.
Also, Bunny Girl's ears contain a lot of interesting morphs, but there are some morph presets for quick use.
Bunny Girl Clothes for Genesis 8 and 8.1 and 9 Females: (.DUF)
Bunny Suit:
Abdomen1 Expand
Abdomen2 Expand
Back Expand
Breast Size L
Breast Size R
Crotch Expand
Strap Back Expand L
Strap Back Expand R
Strap Fnt Expand L
Strap Fnt Expand R
Strap Shoulder Expand L
Strap Shoulder Expand R
TorsoLft Expand
TorsoRgt Expand
Bunnys Ears:
BendBack L01
BendBack L02
BendBack L03
BendBack R01
BendBack R02
BendBack R03
BendFwd L01
BendFwd L02
BendFwd L03
BendFwd R01
BendFwd R02
BendFwd R03
Ear Fwd
Ear Up
EarExpand L
EarExpand R
EarExpand Top
Ears Long
Ears Width
Thickness
Hierarchical pose Presets:
Genesis 8 Basic Female Hierarchical pose Presets
Victoria 8.1 Hierarchical pose Presets
Base Feminine for Genesis 9 Hierarchical pose Presets
Supported Shapes:
Allison
Dior
Mika 8
Fitness
RS Pei
Acacia
Aiko8
BodybuilderDetails
BodybuilderSize
Brooke8.1
Charlotte8
Clara8.1
CleopatraHD_lvl5
CNBRainyKoo
Coral8.1
COReine
Emaciated
Eva8
FitnessDetails
FitnessSize
GuYu
HannMei
Honni8
Ichigo
Kanade8
Kiko8.1
KimSeohyun
Lancy
MeiLin8
P3DParis
Rera
RosaMaria8.1
Ruo Xi
Saya
Shiina
Sukai8Body
TeenJosie8Body
Thin
Victoria8
Victoria8.1
Voluptuous
BreastsCleavage
BreastsDiameter
BreastsGone
BreastsHeavy
BreastsShape01
BreastsShape02
BreastsShape03
BreastsShape04
BreastsShape05
BreastsShape06
BreastsShape07
BreastsShape08
BreastsSize
BreastsSmall
Other Shapes may be supported in Daz Studio by Auto-follow
Hierarchical Material Presets:
!!!Black ALL Hierarchical Material Preset
!!!Pink ALL Hierarchical Material Preset
!!!Red ALL Hierarchical Material Preset
!!!White ALL Hierarchical Material Preset
Textures Include:
8 Base Color,Normal,Specular Maps (4096 x 4096) files
Daz Studio Iray Material Presets (.DUF)
---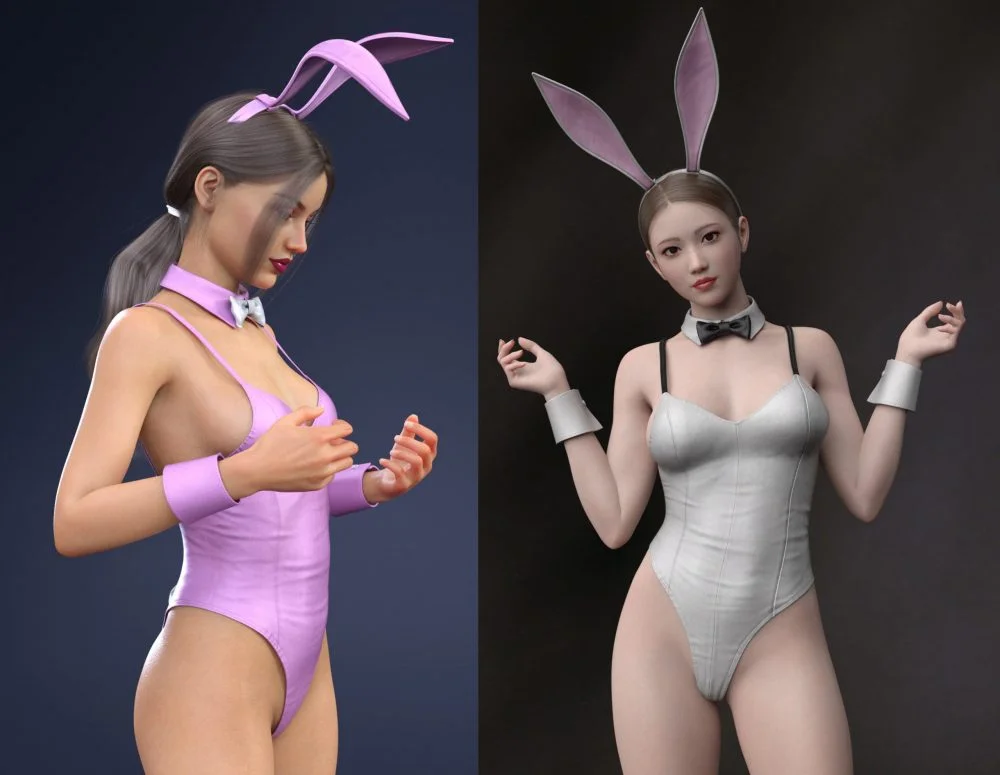 ---