By The Sword: Fantasy Poses for V4 and V4 Male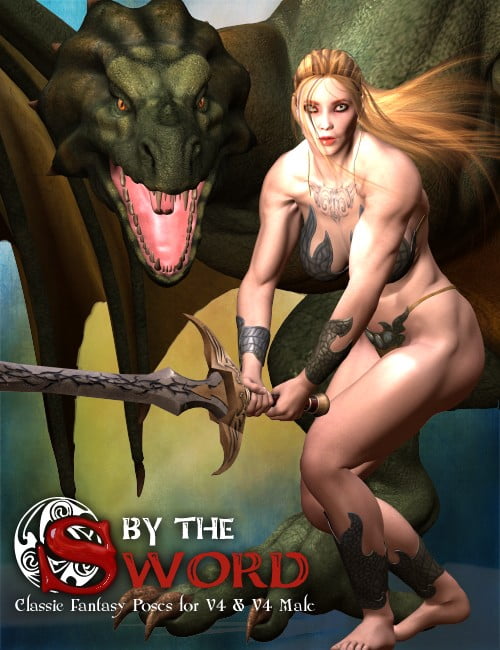 Inspired by the masters of fantasy Boris, Frazetta, and Royo; By the Sword is an extremely well rounded package. It includes 20 poses total, 10 for singles and 10 for couples. Because the set is for V4 and V4 Male all poses are interchangeable and also compatible with A4.
Your V4 Male a little more Conan O'Brien than Conan the Barbarian? No worries there, By The Sword includes a fantasy character body style and face for both V4 and V4 Male (requires Elite, Morphs++ and Muscle Morph packages) Package also includes left and right sword hand grip poses for two popular sets, the Angeluz sword and the Historical Armor sword. Last but not least this set includes four fantasy light sets to help you set that scene for the perfect fantasy render.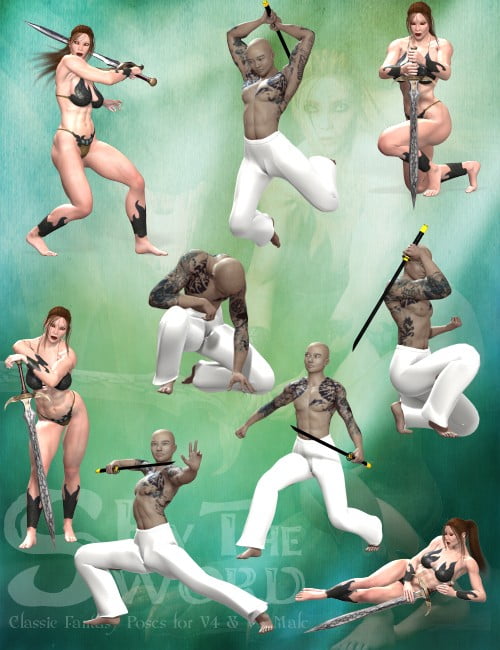 ---