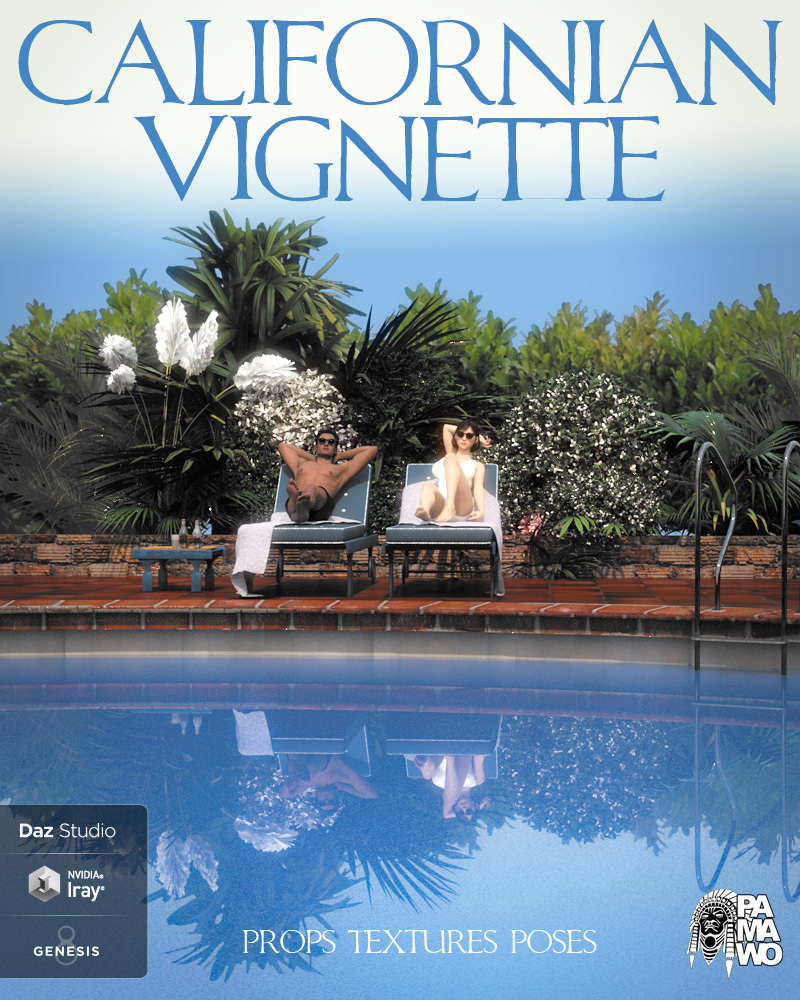 ---
Californian Vignette DS
Californian Vignette for DAZ Studio
10 Poses For Genesis 8 Female (Lounge Chair 01 & Lounge Chair 02)
5 Poses For Genesis 8 Male (Lounge Chair 01 & Lounge Chair 02)
Environment & Props For G8F & G8M
Inspired by the movie "SOMEWHERE" (Chateau Marmont 's Pool, L.A) , here is a set designed as a photography studio.
Each element is modular. The walls, Dicks, Plants, Floor, Water, Pool Ladder, Furniture and their accessories can be moved to suit your picture frame.
Compose as you see fit.
In addition, choices of textures allow you to change the color and material of the furniture, fabrics. The meticulous care given to the texturing work will bring you complete satisfaction.
Poses for Genesis 8 female and Male will help you with your image composition.
Sunglasses are bonus.
Character, Outfit and Hair on images are NOT included!
---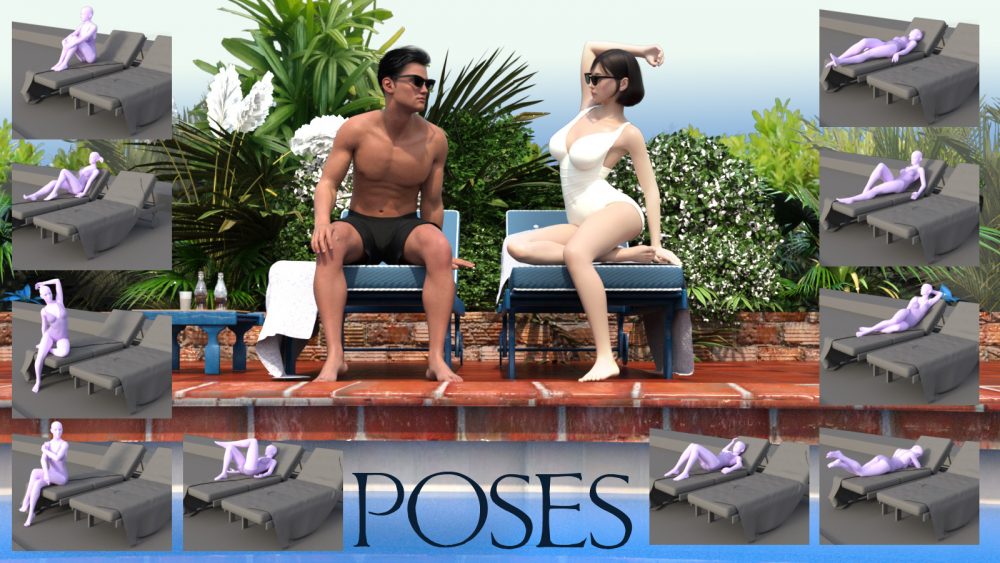 Download from QtyFiles Service
---