Cape Primrose - Tropical Streptocarpus Plants for Daz Studio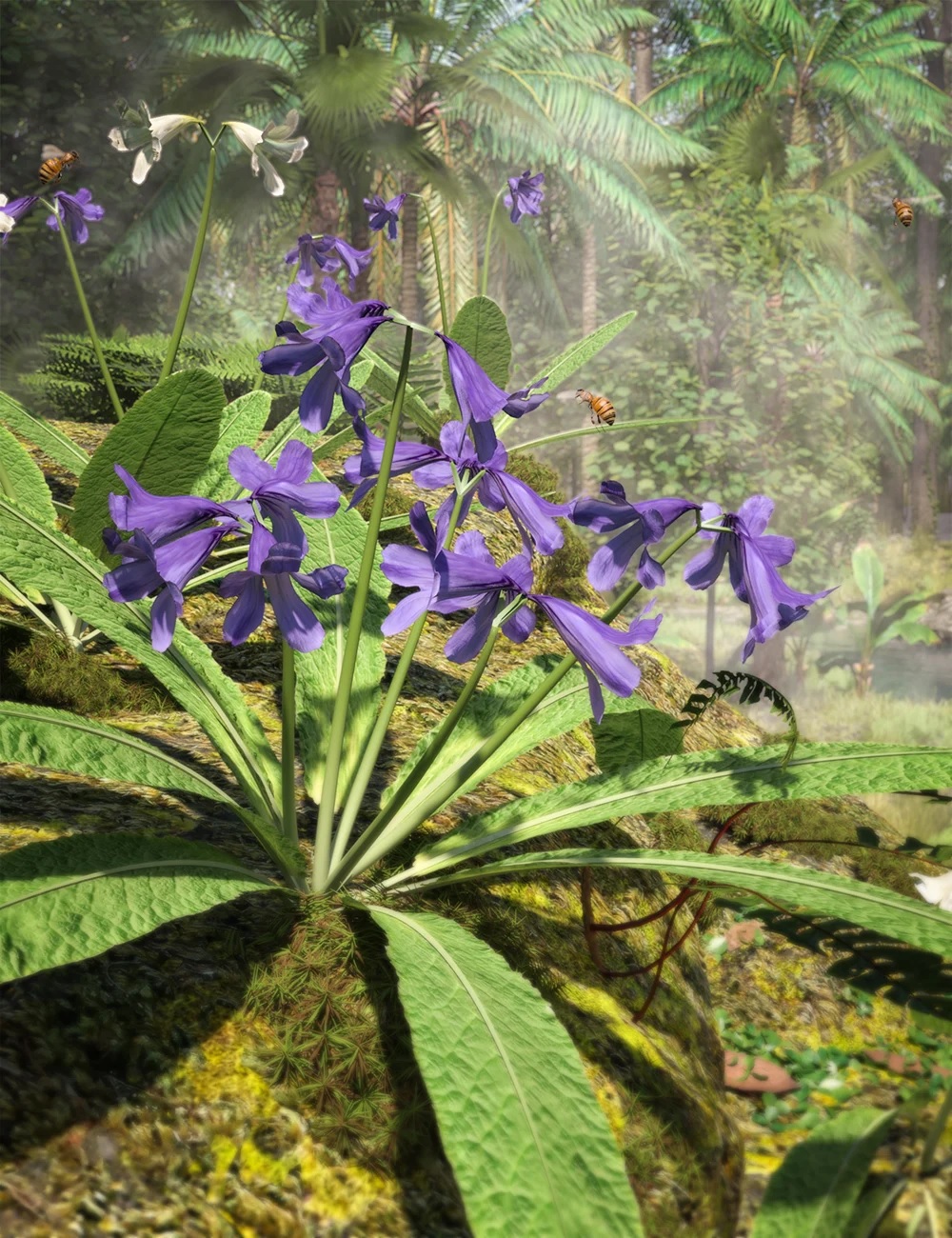 This huge bundle of 50 flowering tropical streptocarpus plants will give a lovely splash of color to your tropical renders, both wild and domestic!
Whether it's a carpet of these exotic beauties on your digital forest floor, a pot of pretty flowers on a windowsill or table, or even splashes of exotic color in your digital rock and cliff faces (or walls!), this great bundle has you covered.
Streptocarpus means twisted fruit, and these pretty flowering plants from tropical and subtropical Africa will brighten up even the darkest corners of your renders.
As always, a little goes a long way with these plants, given the huge number of variations included in this bundle, from single plants to clumps in 5 different colors and multiple different densities of flower spikes. With a little variation of the scale and the Y rotation axis, one plant and its instances can look like thousands! The plants marked vertical are intended for use on vertical surfaces such as rock faces, tree branches (though that's not their natural habitat), or the cracks in masonry. The others can be planted straight in to the ground or put in pots and containers in a more domestic setting.
So whether you need that splash of exotic color in a dark corner of your tropical jungle or a pretty pot plant to brighten up an urban loft, we have you covered with the lovely Cape Primrose – Tropical Streptocarpus Plants for Daz Studio!
---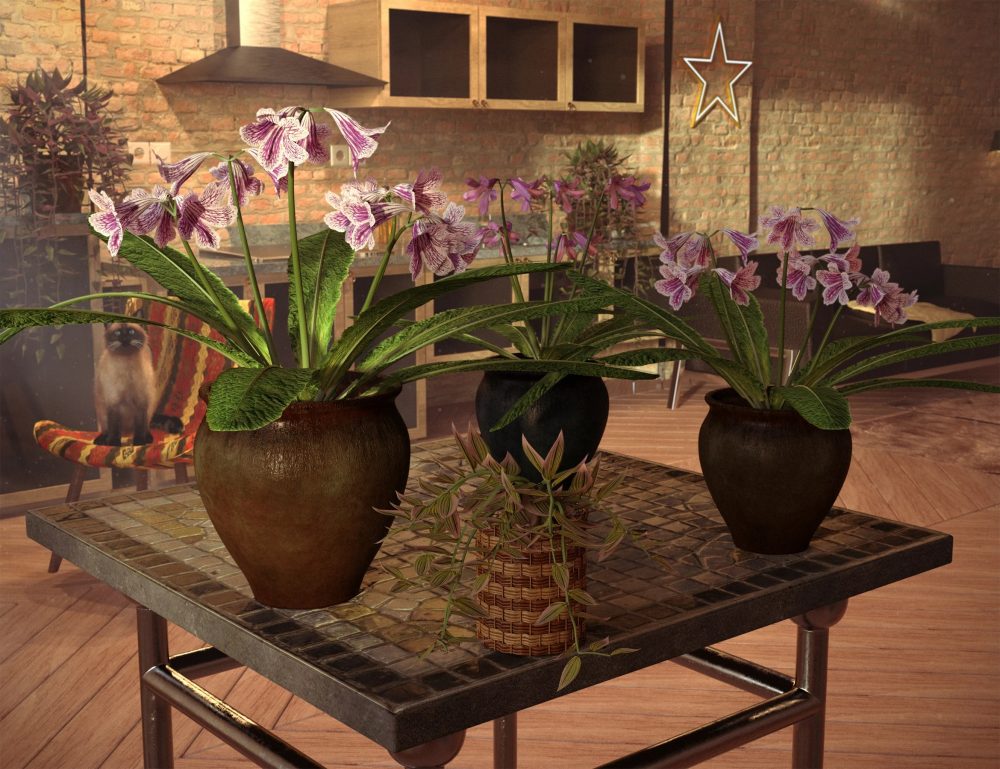 Download from QtyFiles Service
---