CastleDev Egyptian Temple 2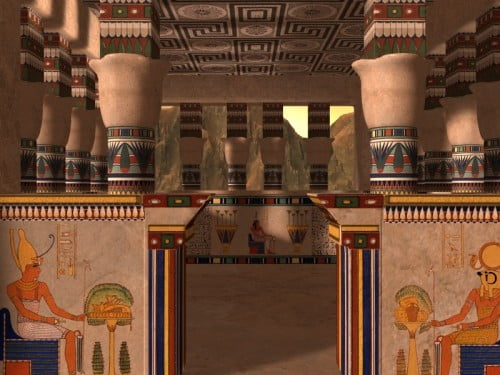 All of our products are?scaled to work seamlessly together and are consistent with general real?world dimensions. Color schemes for the textures were designed in families?providing users with packages that can build upon each other. Gone is the?frustration of buying a set of textures that matches nothing else in your?collection!
The CastleDev Egyptian Temple 2 is an ancient Egyptian temple like one might see?in the Edfu area. It is a small temple, about 18 feet high, and with 18?columns. A default texture map is provided for a sandstone pattern.
Decorative textures are also supplied, along with MAT pose files to apply them.
Templates are provided for making your own texture and bump maps.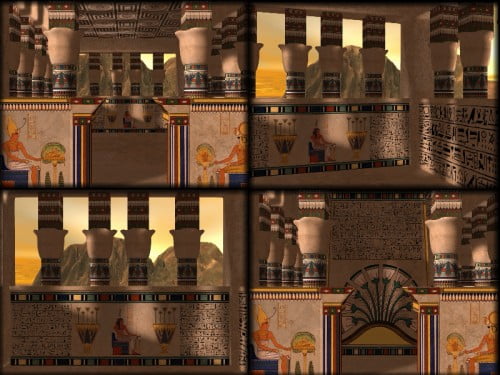 ---