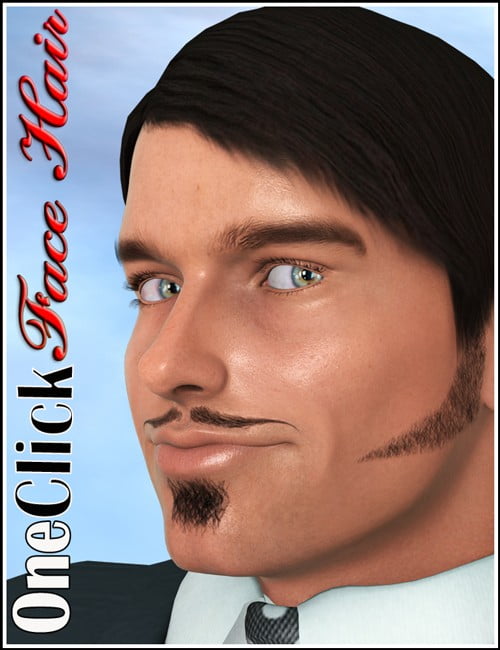 Beard? Click! Mutton Chops ? Click! Heavy Stubble ? Click! All three? Click! Click! Click!
It?s as easy that. The One Click M4 Face Hair pack for DAZ Studio gives you 58 separate face hair presets for you to mix and match and layer to your heart?s content. With displacement maps for ultra realism, this massive pack of beards, mustaches, stubble and side burns comes in dark, medium, blonde/ginger and white to blend in with existing M4, M4 and F4 textures.
This incredibly versatile product will expand the usefulness of your existing texture investment, as well as expanding your rendering possibilities. The included hair ranges from the quirky Chaplin, Les Daltons and Poirot to the sophisticated Pointy Mutton Chops, the cool Soul Patch and the macho Miami Vice stubble. There?s even tight curly stubble that?s perfect for dark skins. The character in the main promo image wears a triple face hair combo: Dark Pointy Chops, Dark Soul Patch and Dark Les Daltons.
Although the presets were created in the Layered Image Editor, you do not need to own the LIE to use this product. You can use the included maps in Poser by applying the texture maps via render nodes. This option is not offered in the product because the displacement maps cannot be applied in the same manner. The product has been tested in DAZ Studio 2 and 3.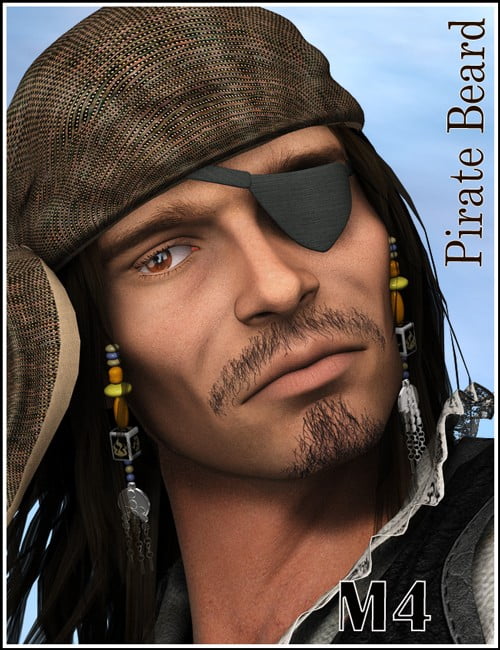 ---