1stBastion's Wilderness: Two Creeks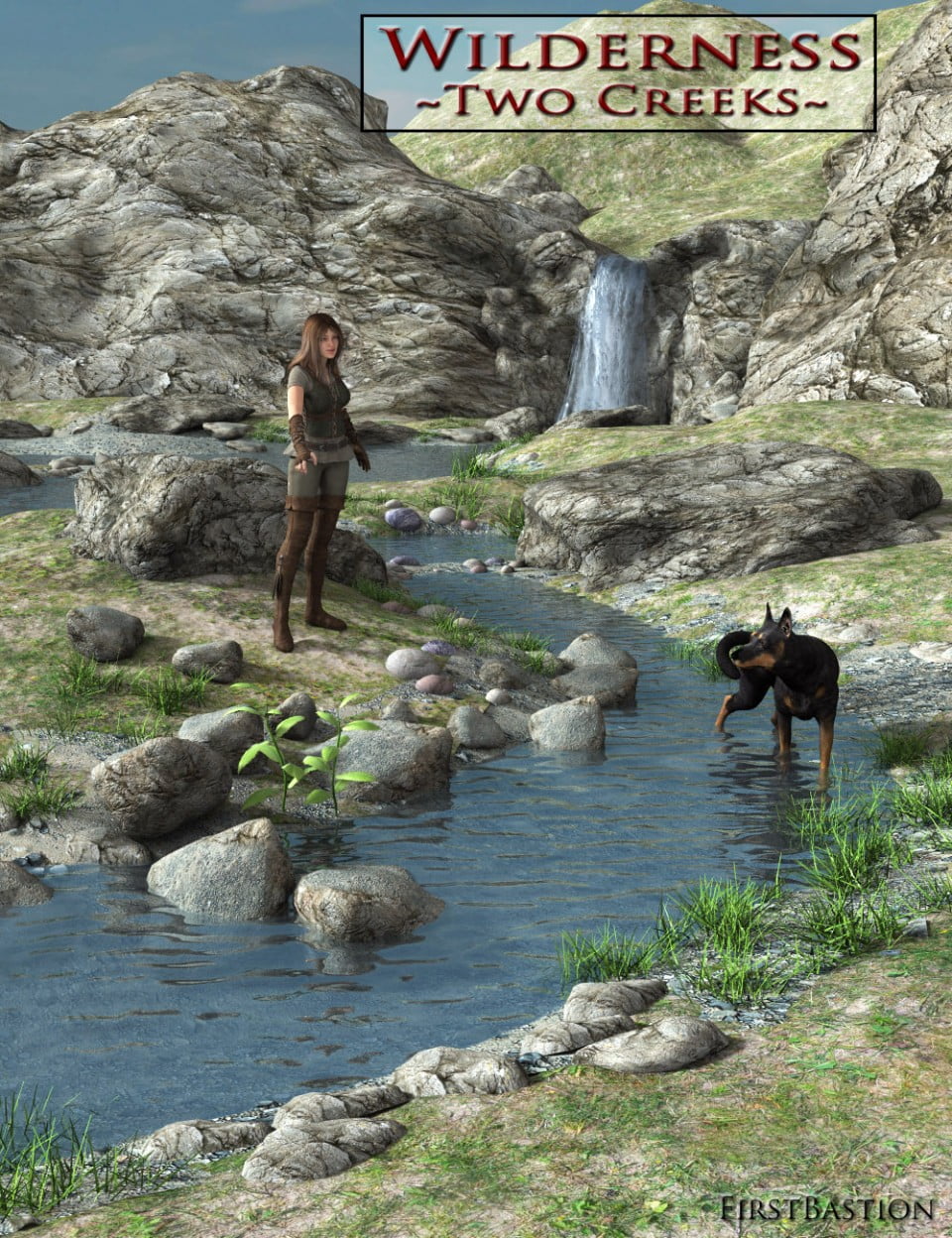 DAZ Studio 4.8
If memory serves: you hop over a brook, jump across a creek, wade through a stream, but to cross a river, one must swim. Wilderness: Two Creeks, givens a hint of at least three of these moving bodies of water. The full 3D exterior environment for DAZ Studio emulates the mid northern rugged terrain found on all continents and in nature.
The environment set Includes full scene load including creek waters, waterfall, skydome, surrounding background hills, grass clumps, weeds and multiple rocks. You get the option of 2 promo daylight light set, 35 camera angles get you exploring the scene to find just the right angle for your renders.
Additional individual props load at zero position and include grass clumps, weeds, pebble, and rocks to place extra details where needed and as much as your computer can handle. Plenty of material zones.
All promo images are DAZ Studio 3Delight renders with the included promo light sets.
Please note: Character figures and vehicles shown in promos for scale and visualization purposes and are available separately in the DAZ 3D store.
What's Included and Features
Wilderness: Two Streams Full Scene (.DUF)
Grass Clumps
Pole Rocks
2 Weeds
Low Rock
5 Pebbles 1
5 Pebbles 2
Camera Preset
Light Preset
Textures Include:
31 Texture, Bump, Displacement and Transparency Maps (up to 4096 x 4096)
DAZ Studio Material Presets (.DUF)
Notes
This product includes:
1 DSON Core Installer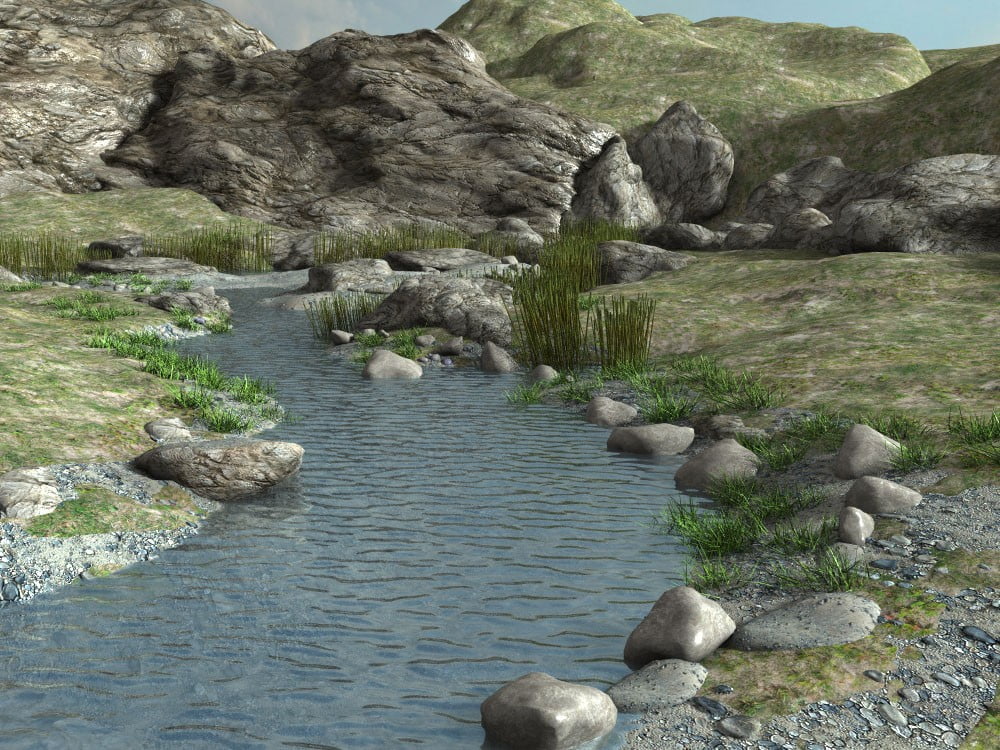 ---