20 Shades of Love – Backgrounds and poses for G3-G8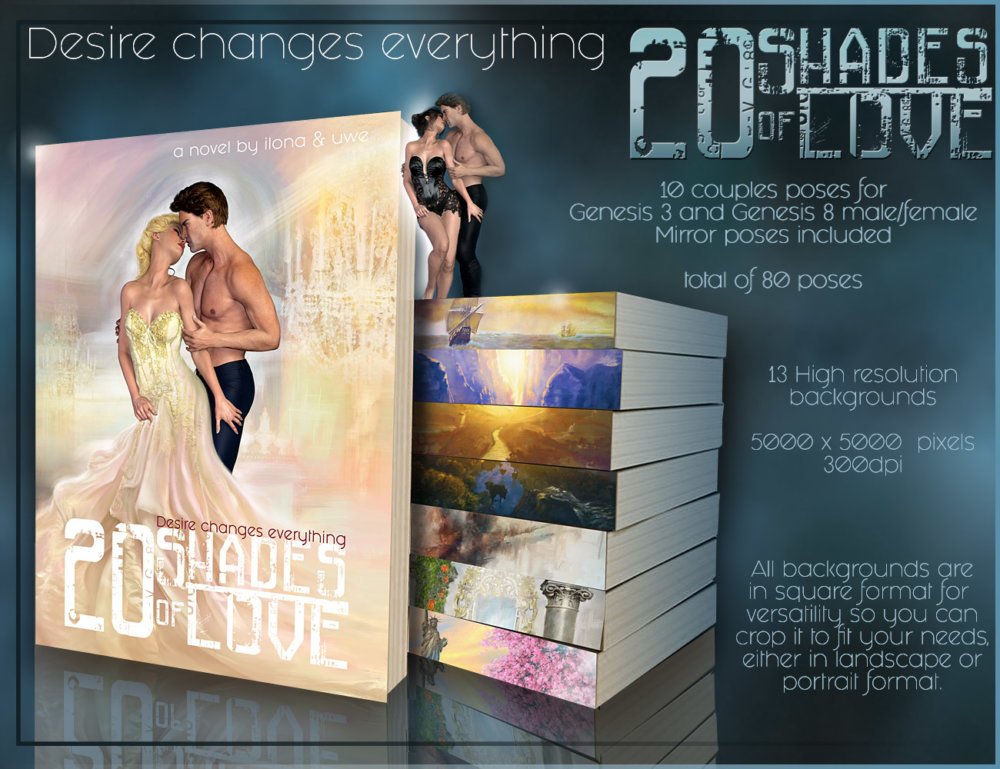 A wonderful collection of 10 classic and romantic couples poses for Genesis 8 Male/Female and Genesis 3 Male/Female with mirrored versions! This pack was made having in mind a special attention to hand posing, eyes positioning and all details that make poses natural and realistic so you can enjoy many hours of great renderings.
In addition , 13 fantastic high resolution, hand painted backgrounds 5000 x 5000 pixels, 300 dpi, in square format for more versatility. They can be cropped to be used in either, landcape or portrait formats.
10 couples poses for Genesis 3 Male/Female
10 couples poses for Genesis 8 Male/Female
all with mirrores versions
Total of 80 poses
13 high resolution backgrounds
5000 x 5000 pixels – 300 dpi
---