2021-02 Hair for Genesis 8 and 8.1 Females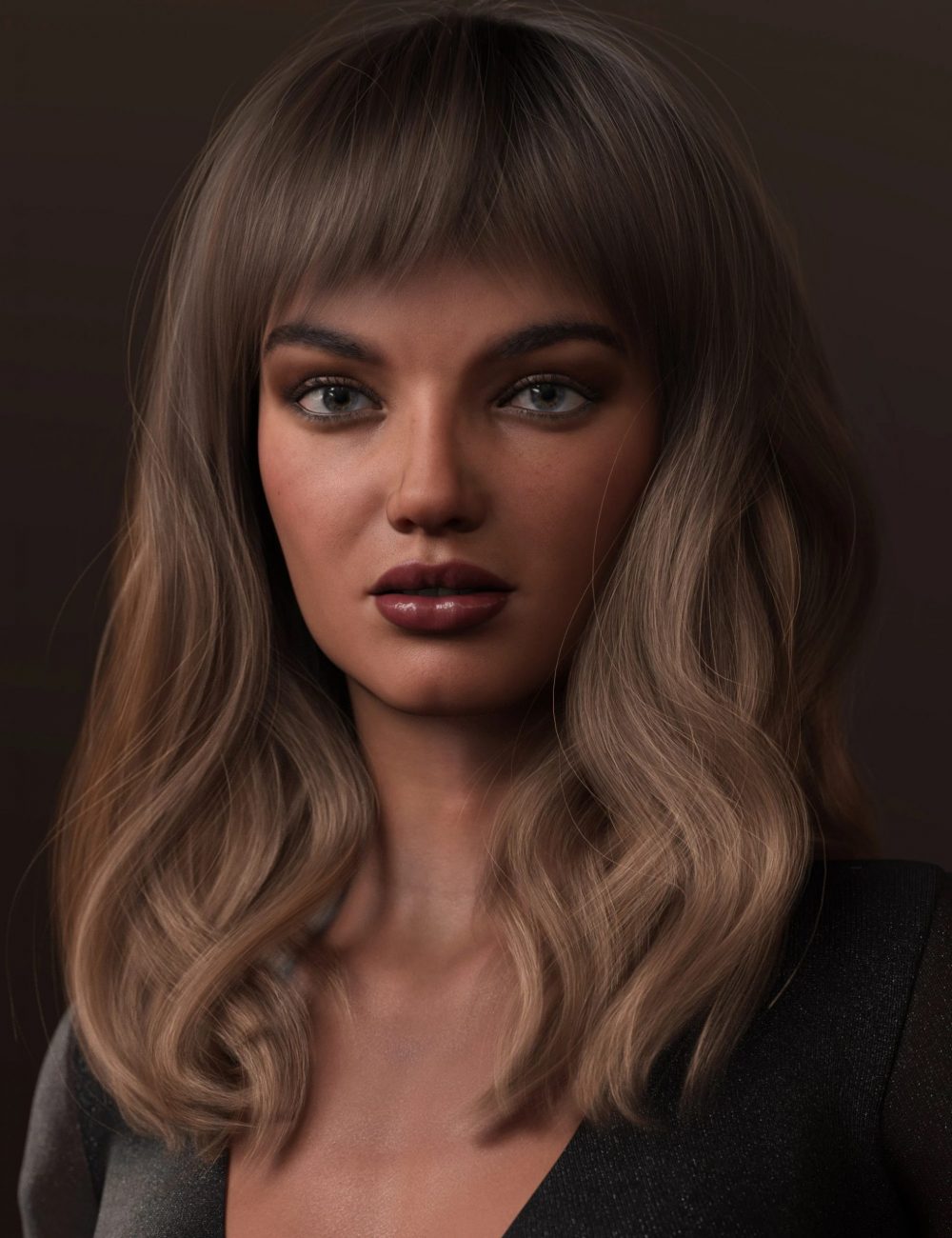 ---
2021-02 Hair for Genesis 8 and 8.1 Females
Style up with glamour and the 2021-02 Hair for Genesis 8 and 8.1 Females and its high-quality, wavy, shoulder-length hairstyle with wispy, irregular bangs.
The 3D mesh is made of lots of strands of different sizes for real-world volume and dynamic looks. The custom hair shader adds a special touch of realism to your renders, with its light-reactive features, such as subsurface scattering and realistic glossiness. Additionally, the shader has been built to be recolored with easy blending options. Mix two hair colors with gradients, strands, and other creative alpha masks and set the strength of the alpha masks for thousands of unique looks without hassle or scripting. All of the options are available as one-click material presets.
The conforming figure includes 8 BLOW buttons and 10 STYLE buttons, which come as dials as well, so you can change the strength from 0% to 100% for even more variety.
The automated collar helper morphs help you with fitting the hair to the collar and/or shoulder movement of your figures. These morphs automatically conform to your figure's movement, but you can always manipulate the strength by hand in the Shaping tab.
All of the options are optimized for Daz Studio Iray.
Get the 2021-02 Hair for Genesis 8 and 8.1 Females today!
---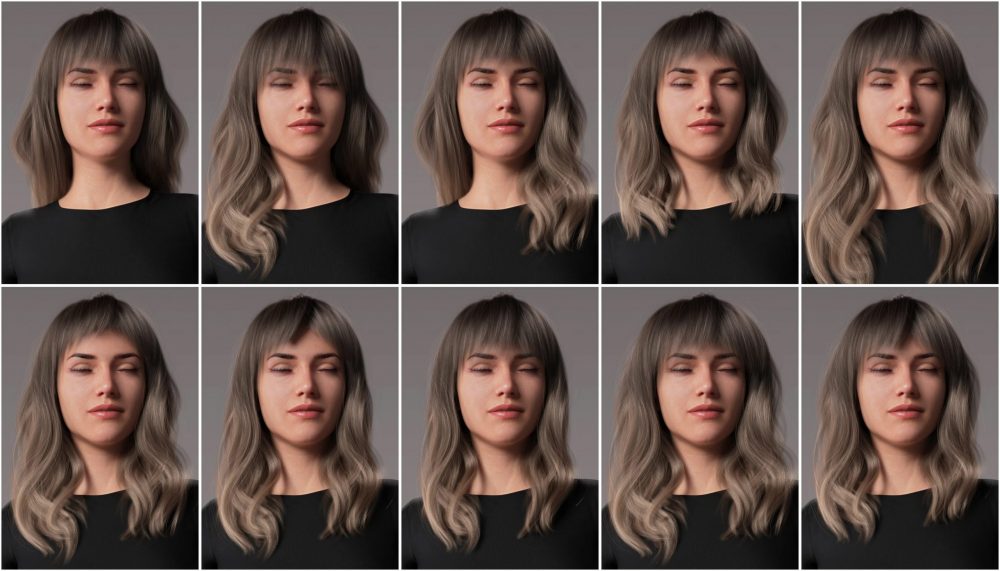 ---