20's Clothing for G2 Figures (Time Travel Series)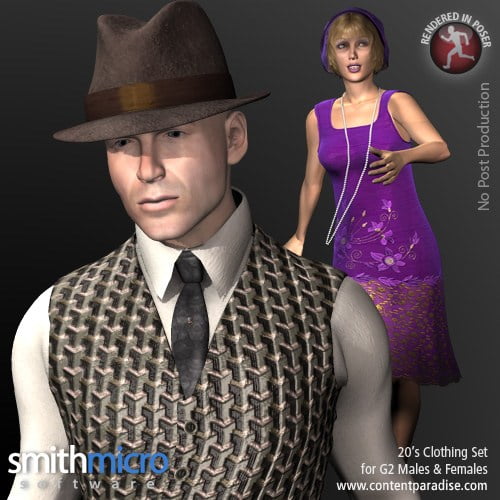 Includes:
Hat
Pearls
Shoes
Jacket
Shirt Vest
Shoes
Socks
Tie
Pants
Buttonier
Product Details:
Two complete sets of materials as shown above.
Morphs for Ectomorph, Endomorph, and Mesomorph are included, as well as BreastNatural morphs.
Note that there are two additional morph dials that serve for MINOR adjustments needed when Endomorph and Mesomorph are used in combination with the Breast Natural morph.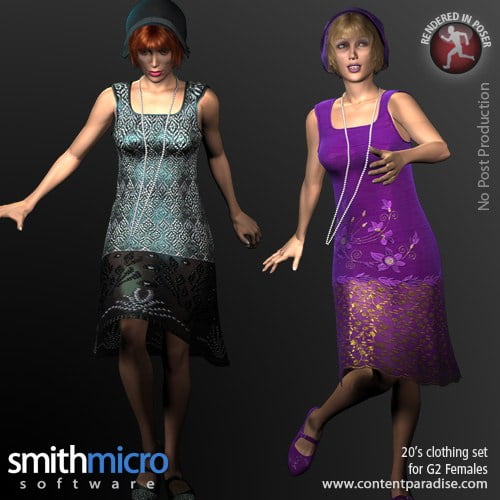 ---