300X EV Suit for Genesis 8 Female(s)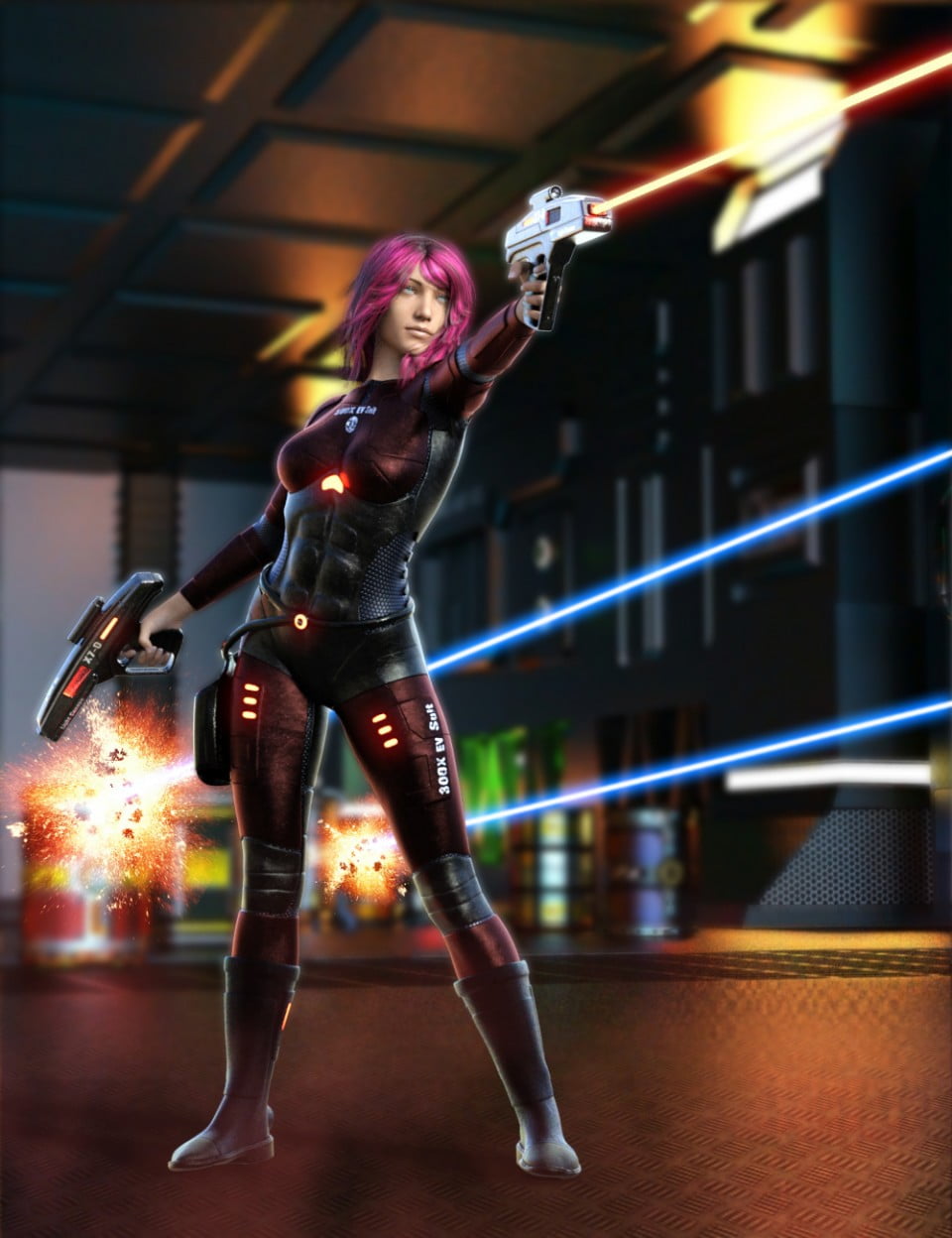 ---
300X EV Suit for Genesis 8 Female(s)
300X EV Suit for Genesis 8 female is a full body suit designed for use in any type of Scifi Environment. The suit comes with a pair of 300X EV Suit Boots and a X7-Light-Cannon with Holster.
300X EV Suit for Genesis 8 Female also comes with morphs for Aiko 8, Charlotte 8, Karyssa 8, Monique 8, and Sakura 8.
300X EV Suit comes with 41 textures and 13 Normal maps. All maps are 4096 X 4096 resolution.
Included is a pose set for the left and right hand for holding the X7-Light-Cannon. Also included is an automatically holstered and parented X7-Light-Cannon, for easy access.
The X7-Light-Cannon trigger is animatable and the X7-Light-Cannon also comes with two types of lasers, small blasts and a phaser blast.
---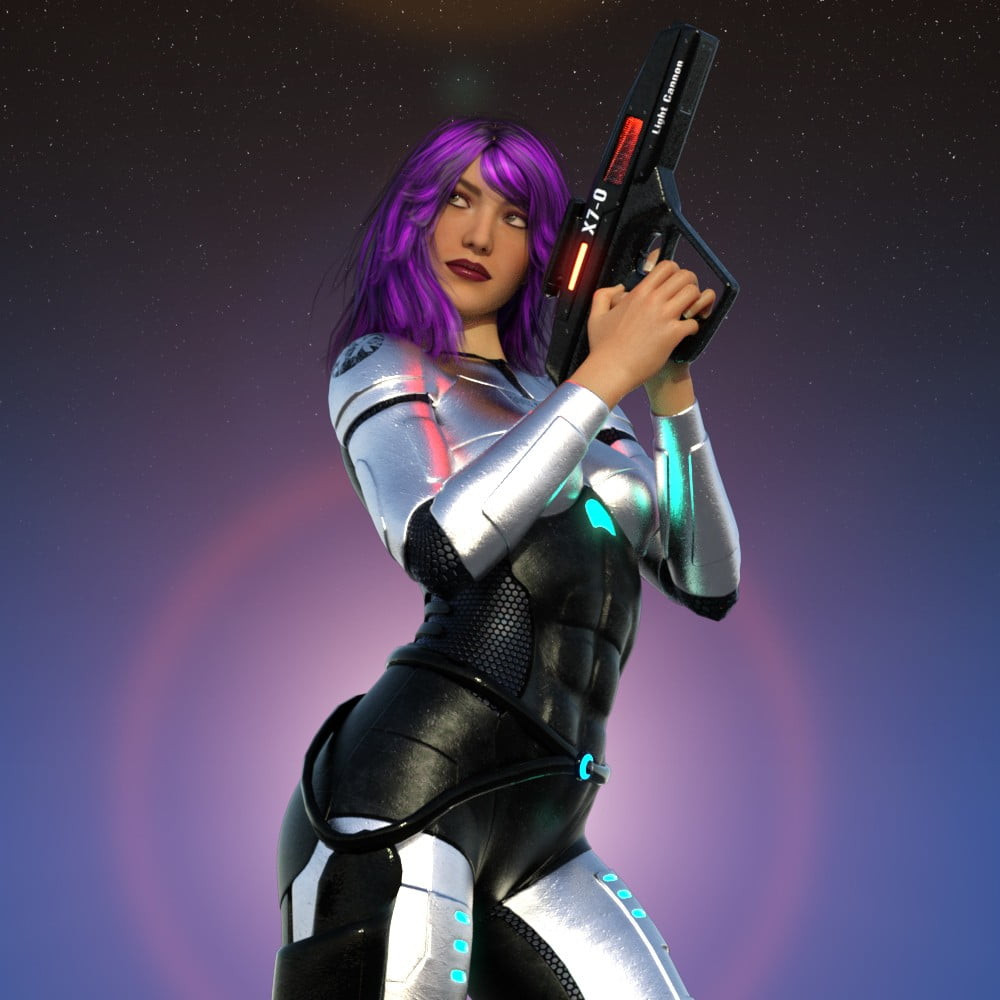 ---