3D Planes maker. – IRAY shaders for DAZ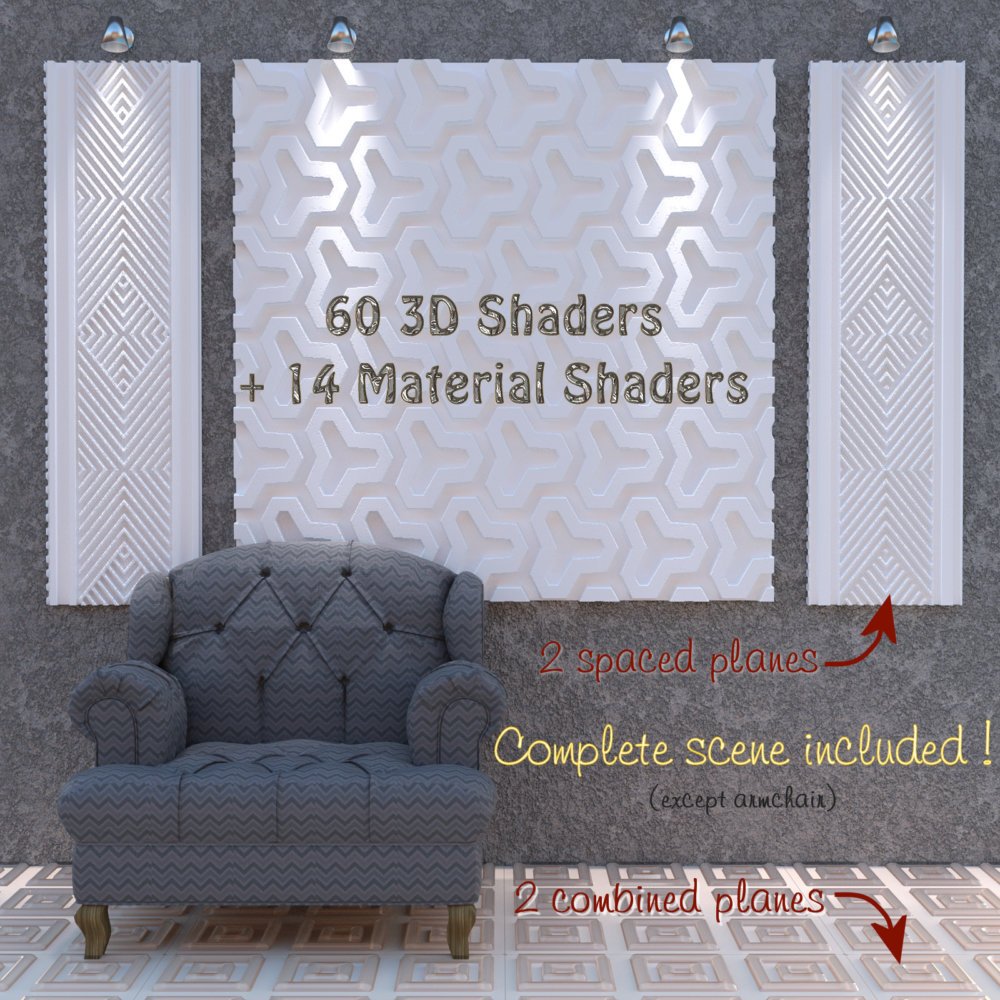 ---
3D Planes maker. – IRAY shaders for DAZ
3D Planes maker. IRAY shaders for DAZ
Texturize your planes (wall, floor, windows …) easily and make it 3D.
Add a touch of elegance in one click !
This pack includes :
– 1 Preload scene
– 60 3D patterns IRAY Shaders
– 14 IRAY Material Shaders :
Canva
Concrete
Fabric
Glass-Frosted
Glass
Leather-Red
Leather
Marble
Paper
Plaster (x3)
Silver
Gold
– Image Scaling
– Depth Options : 4 levels
– Documentation in pdf format with image illustrations.
Apply directly on your planes scene or create yours on primitive plane.
Build easily beautifulls 3D planes.
For begin I offer you a complete scene which include :
– 1 Camera
– 1 Back wall (with concrete Shader material applied)
– 3 3D walls (with 3D Shader applied)
– 4 spots with Lights
– 1 Down floor (with plaster Shader material applied)
– 1 Up floor (with 3D Shader applied)
---
7 GRATEFUL MEMBERS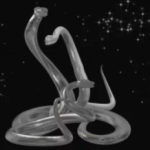 ---