3DA Cherry & Jewelry – G8F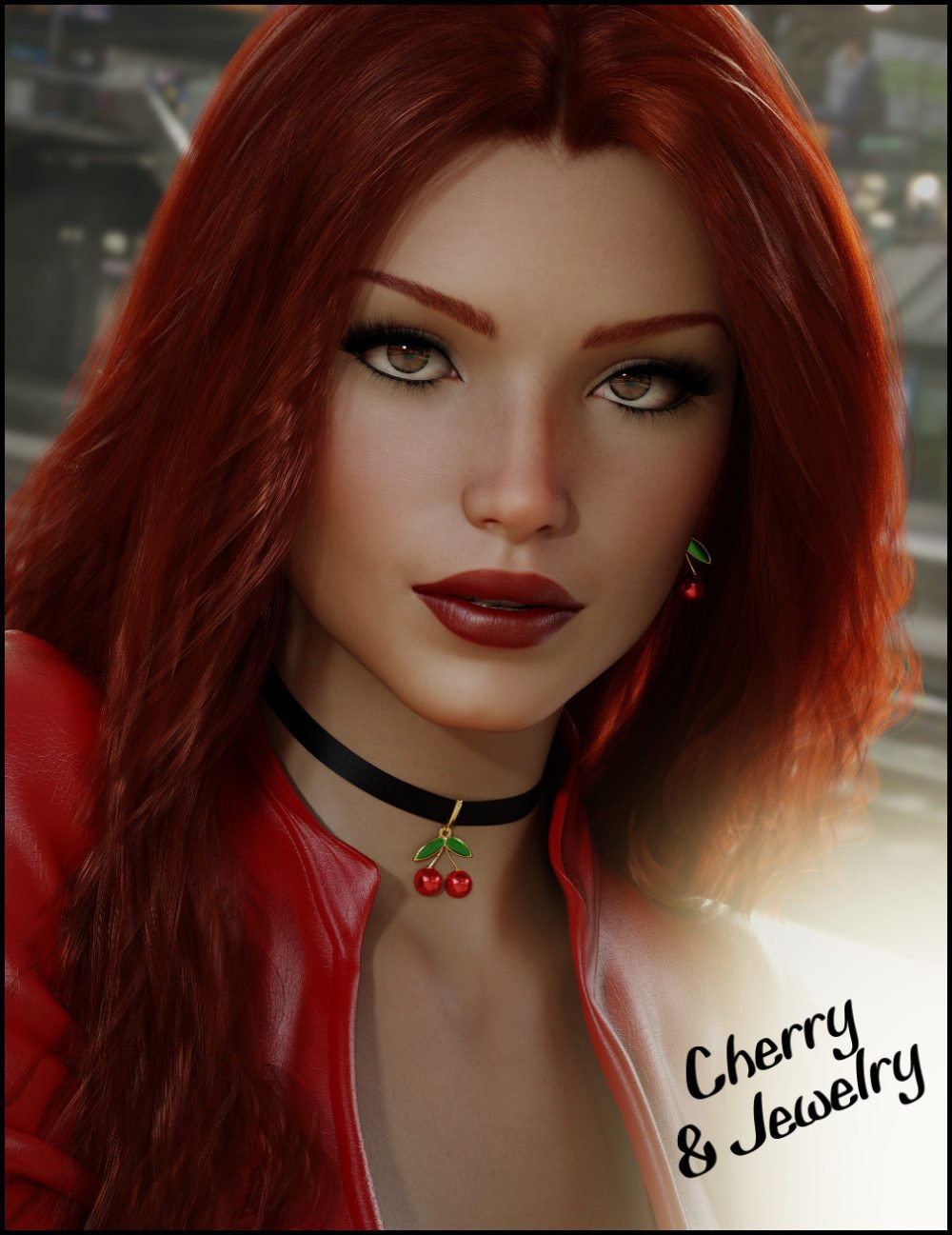 ---
3DA Cherry & Jewelry – G8F
Cherry includes her own FiberMesh eyebrows as well as base eyebrow shaders. Using these together will create a stylish brow, but using the base MATs is not required.
She includes a variety of options from her multi-coloured makeup (with 1single colour black eyeshadow) to facepaint cherries and glitter accents for her face and nails. With varying bump options, skin tints & lip gloss you can adjust her to fit your scene perfectly and easily.
I've tried to create Cherry to be easy and versatile, to that end many of her options are hierarchial or complete. So although her eyeshadow is LIE it will load as a MATerial file so there is no need to wipe previous choices.
Ever stylish, Cherry has her own jewelry; Choker and Earrings that include a variety of morphs and adjustments to style it for your scenes. Includes MATs for full set, individual choker or earrings as well as partial MATs to change just the bits you want.
In an ongoing attempt to be as versatile as possible for end users Cherry's Jewelry is offered inside her character folder. However, there is a separate zip file included to install to the G8F Accessories folder as well
No morph packages are required for Cherry to work.
Included Option Info
This is a comprehensive package, please see Editorial Tab for full listing of morphs, MATs, props & settings that are included!
Optimized for Iray
All renders were done with HDRI and the occasional spotlights, no postwork outside of composition (border & text) has been applied to any of these images!
---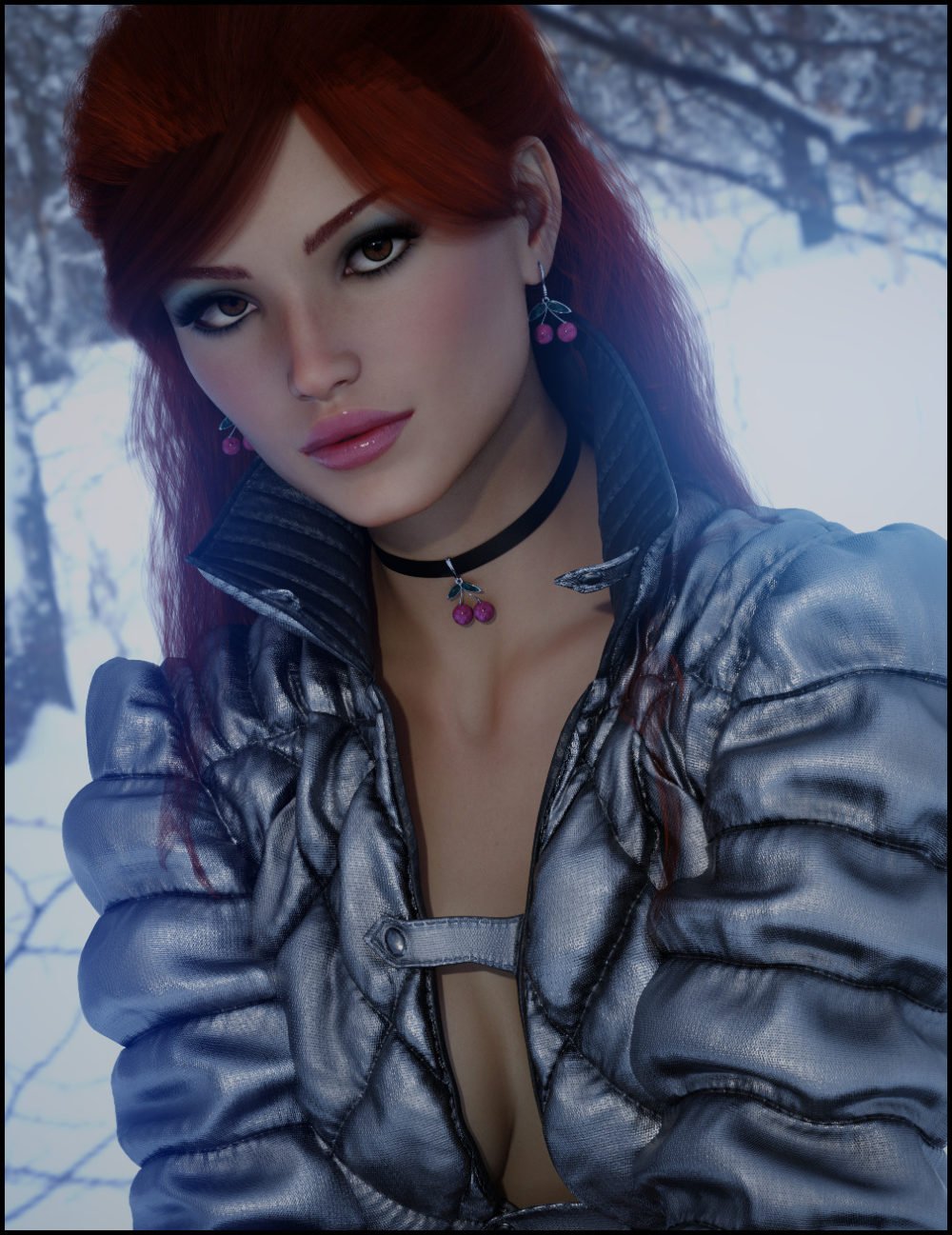 ---