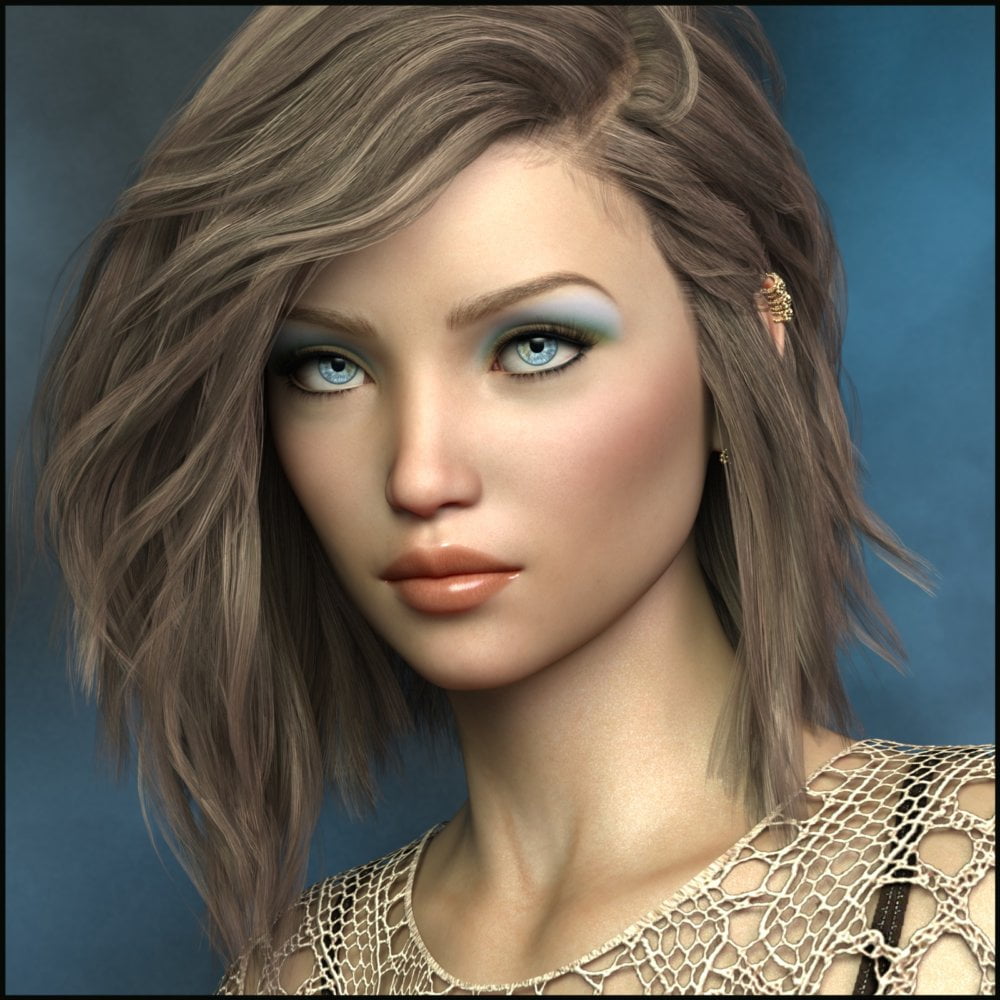 Inanna by 3-D Arena is a lovely new character for Genesis 8 Female.
Inanna includes 2 Snowflake options that you apply over selected body parts or all at once. These apply over make-up of your choice for more versatility.
As with all current 3-D Arena characters you can select the eyeliner of your choice to be applied over her makeup, you can even mix eyeliners for different looks, creating a variety of options! Inanna also includes the option to apply blush separately in different strengths/colours.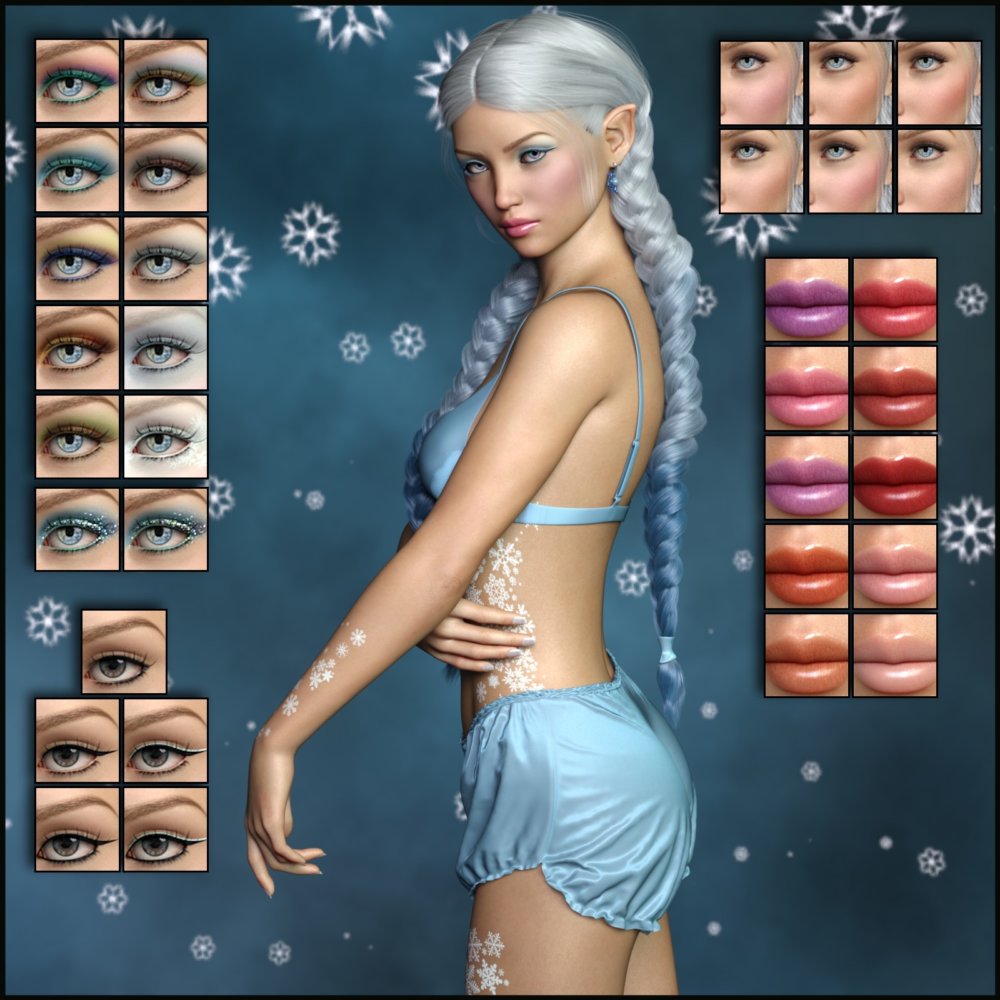 ---