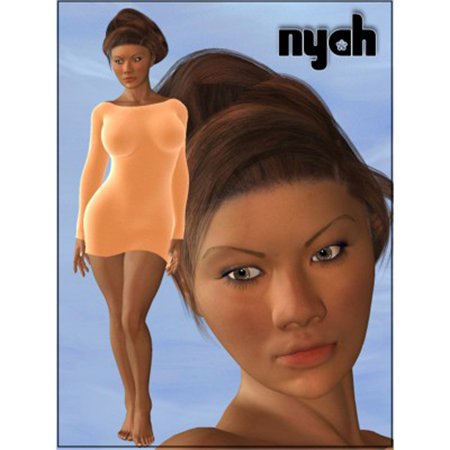 Nyah for Miki 2.0 is a golden voluptuous woman that is sure to Accent Your Runtime .
The character was created using the RDNA Ultimate Head Body morphs, you must own those in order to use the character setting.

Requires:
Poser 7
Miki 2.0
Ultimate Head Body Morphs for Miki 2 from RDNA Promos rendered with IBL lights by 4BlueEyes.
---