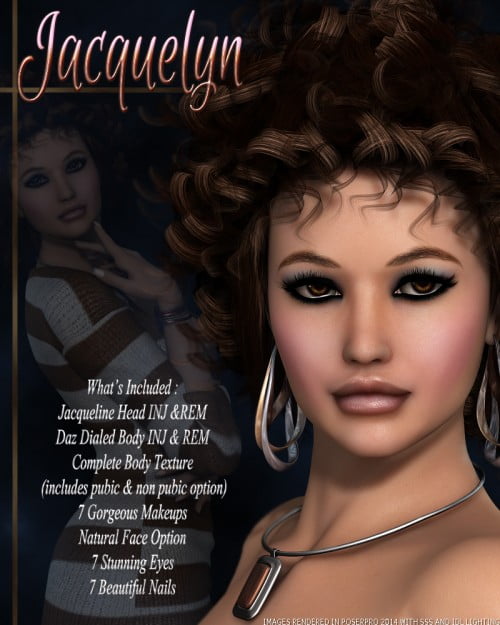 Jacquelyn comes with:
Jacquelyn Head INJ & REM
Jacquelyn Body INJ & REM
Complete body texture (with and without pubic texture)
7 Gorgeous Makeups
7 Beautiful Eyes
7 Bling Nail Textures
Material files (.mc6) are provided for all skin/eye/nail settings.
Morph files (.pz2) are provided for all INJ & REM settings.
This product will work in DAZ Studio (as long as you use the DEF materials, and not the SSS materials) please keep in mind that some surfaces may need to be adjusted due to the way DAZ Studio handles ambient lighting, etc.
"Isn't it time to put something Sublime Into YOUR Runtime?"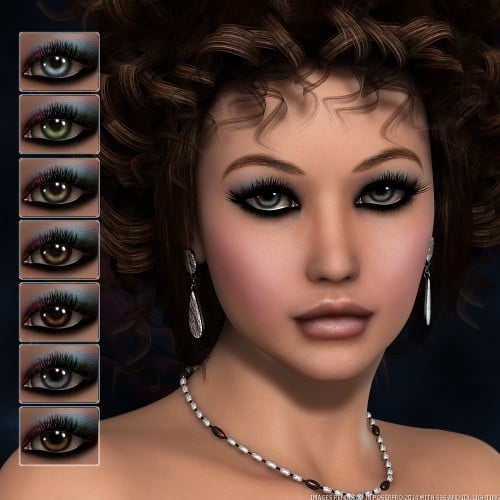 ---