4K Fabric Shader Presets 1 for Iray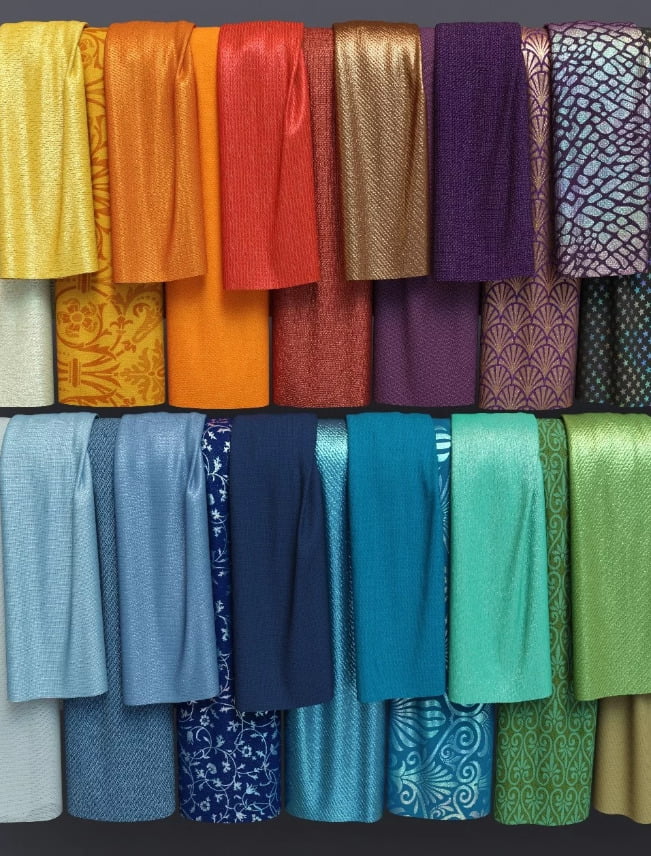 ---
4K Fabric Shader Presets 1 for Iray
New from Handspan Studios, 4k Fabric Shaders 1 for Iray gives you 4k photo realistic fabric shader presets in a current (Pantone) color fashion palette. This collection has a number of basic weaves and types of fabric, if you adjust the material settings you can get a lot of other fabric looks from these same base textures. You can use the plain fabrics as a base for the overlay patterns. The overlays come in metallic foils, iridescent multi color and regular colors which can be added on top of these or any other smooth fabric and there's no reason you couldn't use the pattern overlays to decorate other types of materials or objects as well.
This collection contains 278 Shader Presets and the tiling texture maps they are based on. Shaders are great for updating older clothing items to render in Iray and for a starting point when making UV map textures. Each pattern comes with a number of coordinating color presets. Easy to use, scalable, fun to customize with the pattern overlays. By adjusting the diffuse overlay weight, color and top coat parameters you can achieve unique looks. The details like weave and threads are very clear on the texture, bump and normal maps meaning that the fabric will react to your scene lighting, drapes and folds more like it should. The overlays contain only the patterns and take their surface texture from the base fabric below, they look best on the smoother surfaces like a dark silk.
The 278 shader presets consist of 45 unique seamlessly tiling texture patterns plus the preset color, gloss and roughness variations based on those patterns. These shaders are based on 363 high resolution texture, bump, overlay and specular maps and the various material settings customized for Daz Studio Iray. This set contains silks, satin, denim, corduroy, linen, metallic, polyester, nylon, lycra, wool and overlay patterns in foils and plain colors. There are a few quick presets to set the u and v tiling rate to 1x, 2x, 3x, 5x, 7x and 10x, they will work on any tiling shader without changing any other settings. Organized well with sub folders for each fabric type. Many more than could be shown in the renders. Hundreds of sensual, tactile textures that you will find useful in all kinds of renders.
The material settings may be used as a merchant resource in creating UV map textures for sale, the tiling texture .jpg themselves in some cases used resources in their creation so 8 of those are not included this time, the rest are ok for use. See the readme notes for the details.
More Iray Shader Presets to Come!
What's Included and Features
4k Fabric Shader Presets 1 for Iray:
008 Corduroy Presets
038 Cotton Presets
012 Denim Presets
018 Linen Presets
019 Metallic Presets
080 Overlay Pattern Presets
008 Satin Presets
018 Wool Presets
033 Silk Presets
038 Synthetics (Nylon, Polyester, Lycra) Presets
006 Tiling Repeat Presets
Textures Include:
363 Texture, Bump, and Overlay Maps (4k 4096x)
Daz Studio Iray Shader Presets (.DUF)
Notes
This product includes:
1 DSON Core Installer
---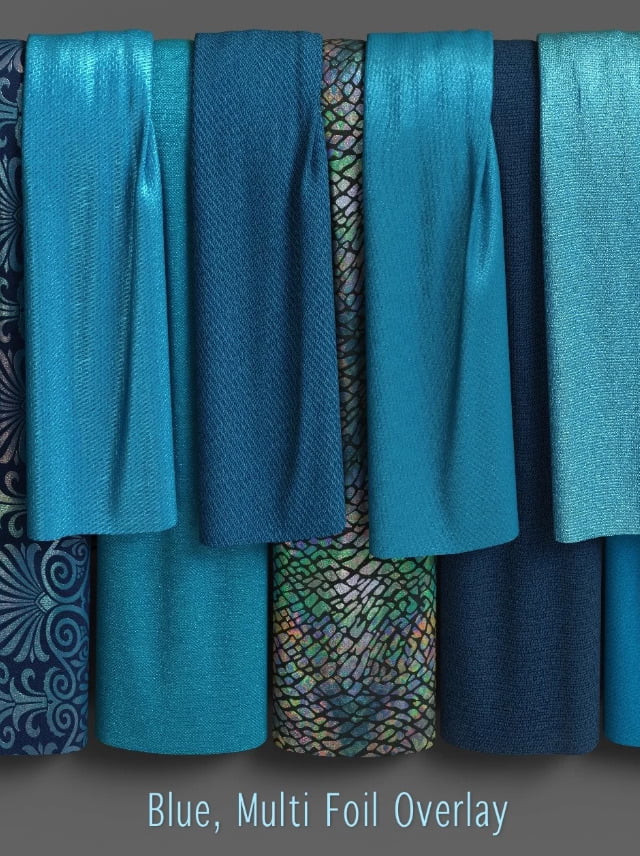 19 GRATEFUL MEMBERS










---