5DS Royalty – A Texturing Megakit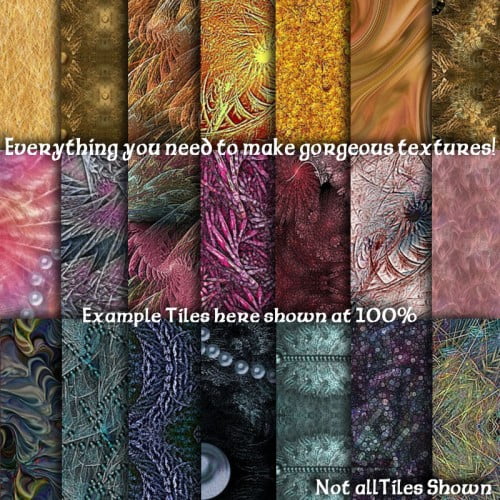 5th Dimension Studios is proud to present *5DS Royalty* – a A Texture Design megakit, featuring 346 (with bonus peridot tiles) gorgeous fabric tiles and 25 jewels. Fabric tiles are in various sizes ranging from 111×105 pixels to 1176×1032 pixels.
All tiles are 100% seamless, and have been painstakingly desinged to emulate rich, royal textures. Everything is included, with metallic-threaded silks, jeweled brocades, tapestries, glittered velvet, and soft solid weaves. Many textures are intensely detailed, allowing you total versatility in creating incredibly detailed clothing textures. The tiles can be rescaled and softened at will if less detail is desired. Also, many textures have several color variations already included to make sure you are able to find the perfect match. (This doesn't mean I've simply altered the hue and called it a new tile, you will notice that different colored tiles will be substantially different from one another.) This package comes with a 100% money back guarantee. If you aren't fully satisfied I will personally refund you the entire cost of the package.
Package Bonuses: One .psd file containing 25 jewels at a very large size for maximum versatility 31 special collection tiles – 5DS Royalty Peridot Collection – specially matched tiles in an array of green hues for easy color matching. This pakage may be used to create any character, clothing, or background texture/model for sale- however it may not be used by parties or individuals not affiliated with 5th Dimension Studios in the creation of other "Merchant Resource" packages. (i.e. don't sell variations of the tiles or jewels or derivations thereof in other merchant resource packages.) Personal use is unrestricted. 🙂 This texturing set is considered a merchant resource. When using this set to make items for sale you must include the proper credit in your readme files.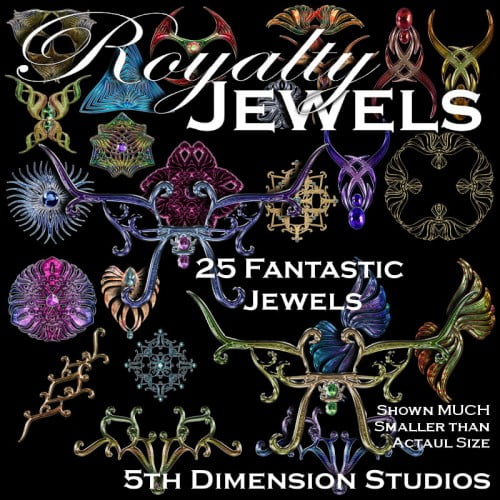 ---