A.T.A.C. Suit for Vicky 4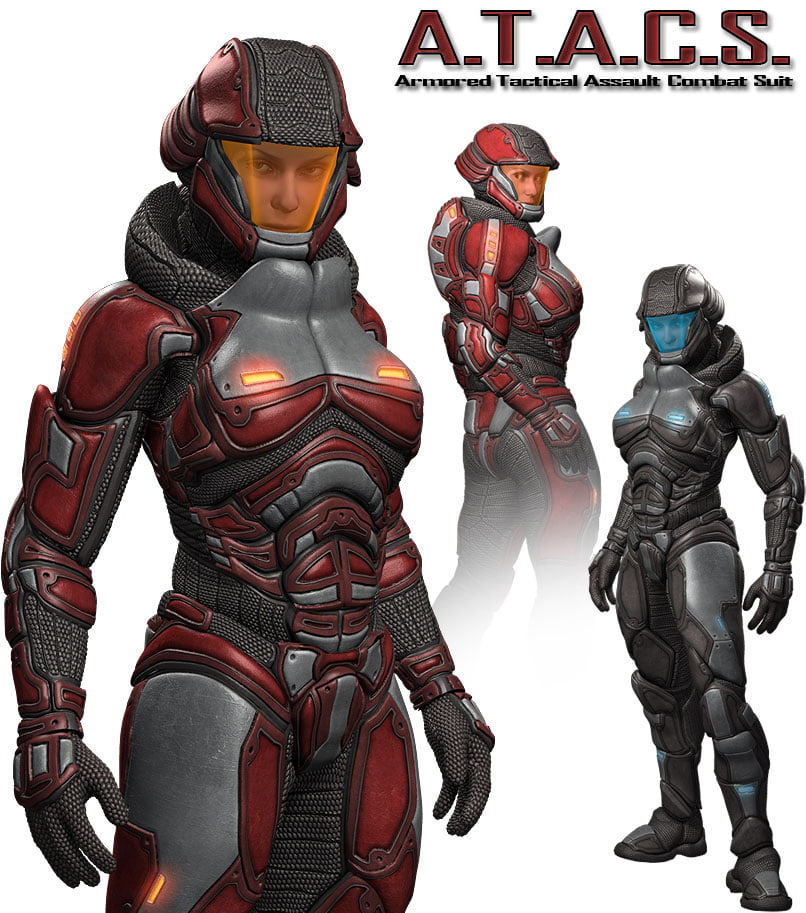 ---
A.T.A.C. Suit for Vicky 4
Conforming Outfit for Victoria 4
The Sci-Fi collection continues with this new tactical outfit set for Victoria 4. Full conforming Armor with textures.
This new outfit comes in a set of 2 conforming parts. 4 Color options are provided with Mats to apply them. Each has been textured carefully to match the style of the outfit. Each part features completely flat mapping with no stretching, providing a great base for you to explore your own texturing ideas. All parts are covered by one single texture template which is included. Mapping and textures are shared with the Michael 4 version.
The outfit parts are loaded with the following Full Body Morphs:
V4 Morphs ++:
Amazon
Body Builder
Bulk
Pear Figure
Voluptuous
Adjust Collars
V4 Elite:
Fantasia
Sylph
Utopian
Stephanie 4:
Stephanie
Paige
Natalie
Madeline
Lily
Isabelle
Grace
Ella
Caitlin
Reby Sky
---
---